With the growth in the smartphone industry and more and more people getting one in their hands, smartphone manufacturers are launching hundreds of new smartphones every month. Although it is true that most smartphones can be used for 2-3 years, most people want to upgrade their smartphones with new gadgets when they come on the market. As soon as they have a new smartphone, the old smartphone is in the drawer and does nothing.
People generally think that these old smartphones are more often than not useless and they sell or simply ignore them. If you think the same way, this is the right time to change it. There are many ways you can use your old smartphone to get something productive out of it instead of just sitting in the drawer.
Ways to re-use your old smartphone
Here are some of the effective ways you can use your old smartphone to do something productive.
Use it as a surveillance camera
Most smartphones of today come with pretty decent cameras that can capture high-quality videos. So if you have an old smartphone somewhere at home, you can use it to monitor your home, office or wherever you want. All you have to do is just install an app such as tinyCam monitor IP webcam on your old smartphone and then place the smartphone where you want to use it. Then use a browser or another app to view the live feed from the smartphone. You can also upload the videos directly to the cloud and check whenever you want.
back to menu ↑
Portable GPS for your car
If you have a car and you tend to drive a lot around the city or town, then a GPS device is a necessity. However, if you have an old smartphone, you can drop the idea of ​​buying a new GPS device for your car, but instead, you can use your old phone to do the work for you. All you have to do is just download apps such as Google Maps, Here Maps or others on your phone and use a phone holder to hold the dashboard of your car like a GPS.
back to menu ↑
VR headset
Thanks to Google Cardboard, you can now turn any compatible smartphone into an impressive virtual reality headset. All you have to do is simply buy a Google Cardboard or another VR headset that is available on the market and use your old smartphone to enjoy great 360-degree videos on the go. You can also find various VR apps in your app store or Google Playstore. Install those apps and enjoy various VR videos and games on your old phone.
back to menu ↑
Ebook reader
When it comes to e-book readers, there is no doubt that special gadgets, such as the Amazon Kindle, are The Best option you can get. However, a smartphone also appears as a good e-book reader, if you want to use one. All makers of e-readers, such as Kindle, Noble, and others, have their own apps for smartphones, which you could install on your old smartphone and turn it into a portable e-book reader. In addition, you can also read e-mail attachments, PDF files, and many other formats, because smartphones generally support most formats.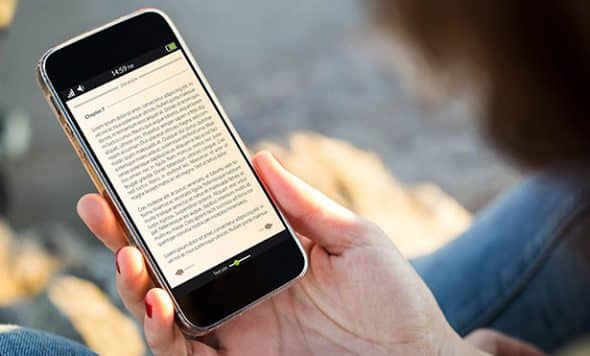 back to menu ↑
Use it as a portable hotspot
With increasing competition between network providers, you now see very cheap high-speed data packages that allow you to access the internet on the go. These data plans are cheaper than the broadband plans, which may make you intrigued to use them. Don't worry, you can use them via your old smartphone. Almost all smartphones have a feature for sharing the internet or a hotspot that you can use. Just load a good internet package, switch on the hotspot in your old smartphone and there is your own portable WiFi that you can use wherever you want.
back to menu ↑
Media player
A smartphone is more than a device with which you call and receive calls, it is a device with which you can play music, watch videos and much more. So if you have an old smartphone, you can change it to your personal media player instead of using your new phone to play the media. With this, you can save a lot of storage space in the new smartphone and you can also use your old phone well. You can also download apps such as Netflix and Amazon Prime on your smartphones and see what and when you want.
back to menu ↑
Portable sound recorder
All smartphones come with microphones because you have to talk to the other person through this person. This makes the smartphone a great gadget that has the ability to record audio through the microphone. All you have to do is simply install a good audio recording app that can turn your old smartphone into a useful audio recorder. You can use it to record your lectures, record events, and others. You can even create your own podcasts by recording audio through your old phone.
back to menu ↑
Wireless controller for your PC
If your PC is connected to a TV or a projector and you are too lazy to use the keyboard and mouse, you can install apps that allow you to take control of your PC through your smartphone. You can use this function and turn your old smartphone into a wireless PC remote control. All you have to do is simply install a good PC app remotely on your phone and PC and then operate the PC whenever you want without having to reach it. You can also use this function to make jokes with your friends.
back to menu ↑
Universal remote control
Many electronic gadgets that are present in your homework on their specific remote controls. However, you can use your old smartphone as a single device to control all devices remotely. However, you must ensure that your smartphone has an IR sensor and if there is one, all you have to do is install the remote control apps and use your phone as a universal remote control for various gadgets.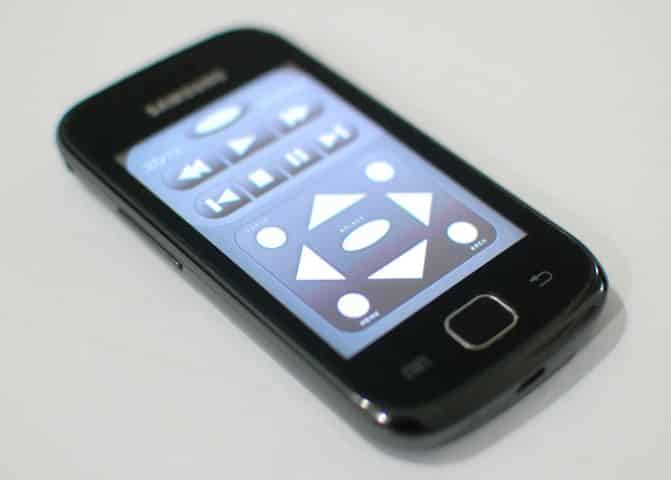 These are some for the Best ways you can use your old smartphone. If you have more ideas about using old phones, let us know in the comments below.
back to menu ↑
FAQ
What do I do with my old phone?
Five things to do with old cell phones
1. Reuse it: Hack it, modify it, use it in a project.
2. Activate it: Pass it on or use it as an emergency phone.
3. Give it away: Many charities want it.
4. Sell it: Earn a few bucks if it has some life left.
5. Recycle it: Find a reputable recycling company.
Are Old phones worth anything?
Your old cell phone is more valuable than you think. Those old cell phones that you've stored in a desk drawer don't just take up valuable storage space in your home, they're not so great for the planet either. Mobile phones contain valuable resources, including gold, silver, copper, zinc, and platinum.