Bluestacks is an awesome emulator to run android apps on your computer, For this just download and install bluestack on your computer and install the app which you want to run, but the problem is that is little difficult to access hard disk contents in bluestacks like songs, videos, and photos, Here we are going to show you a good method to access your harddisk in bluestacks.
Bluestacks now has a Media Manager that you can use to easily import/export files.
Purpose
Media Manager is an Android application available with BlueStacks 3. You will enjoy easy, direct access to media files of various formats – pictures, videos, audio, used by any apps within BlueStacks. You will also be able to import media files from Windows to BlueStacks and vice-versa.
Benefits
Ease in sharing media between apps, importing media files from Windows to BlueStacks and vice versa.
BlueStacks versions affected
Client version: 3.7.41.1619 and above
Engine version: 2.10.43.8283 and above
Audience
All the users of BlueStacks 3.
Geo's affected
All Geo's
You can find BlueStacks' Media Manager app in the System app folder under the "My Apps" tab.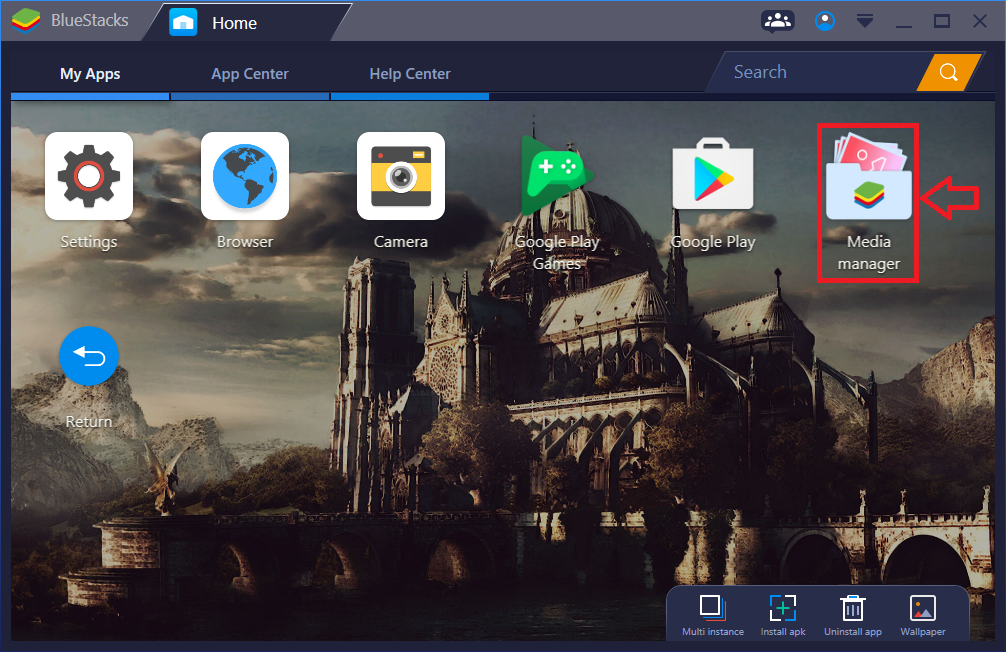 Once you launch the app, you'll see a screen similar to the one below. We will take up each section one by one and will explain its usage.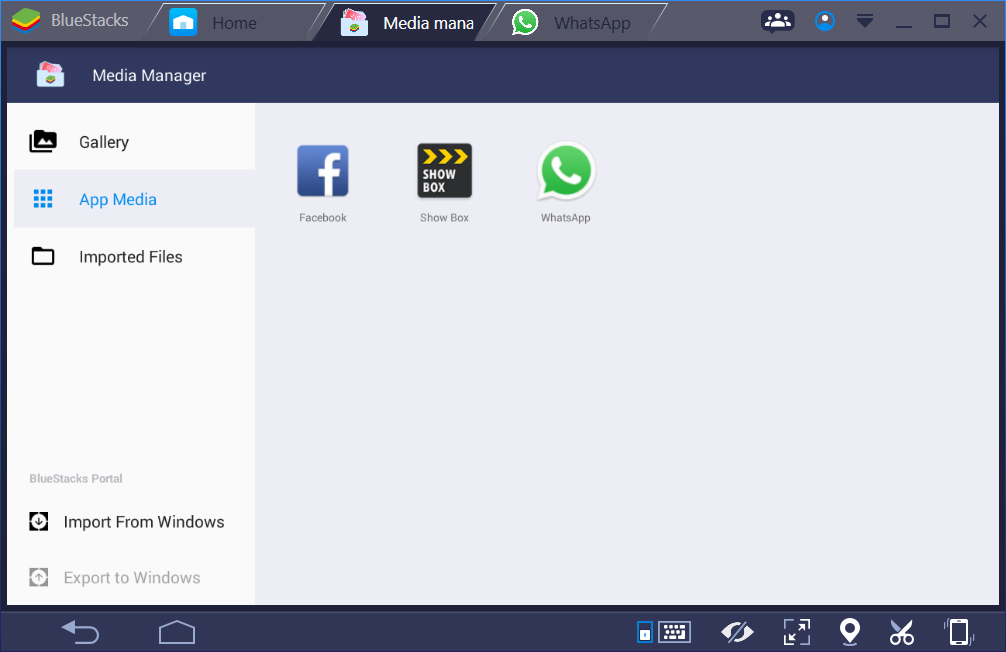 Gallery
BlueStacks' Gallery behaves like the Android Gallery and can be opened from any app that accesses gallery. It also contains all media files downloaded within any apps or any files imported from Windows. You can long press the icon for any file available here to a) select it for sending it to any app or b) exporting to Windows. Shown below is an example of a gif that has been selected and uploaded on facebook. You can also delete files by using the delete button. You can also select multiple files at once.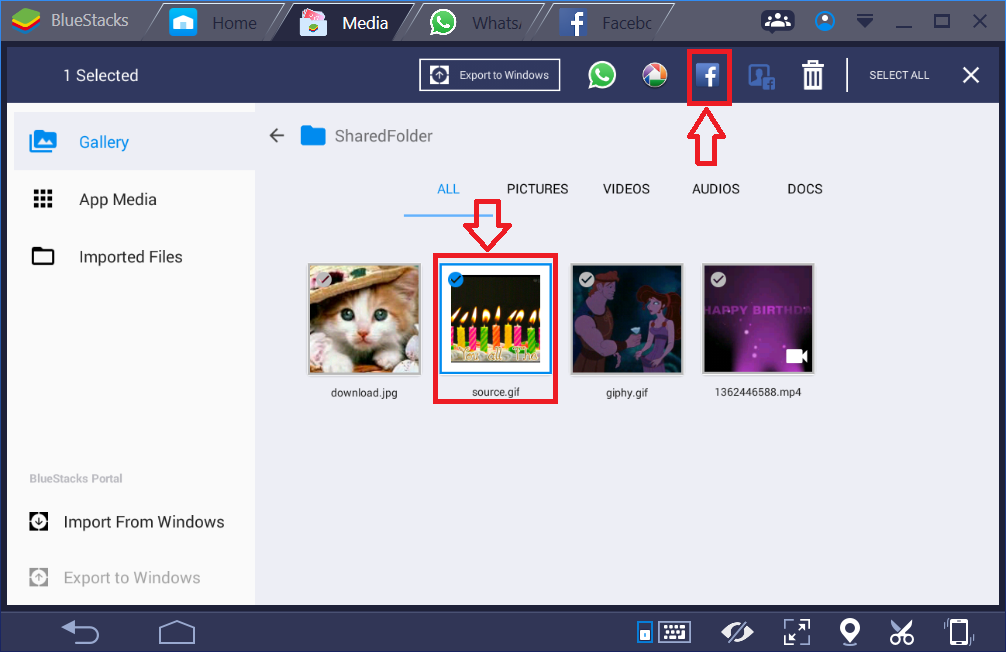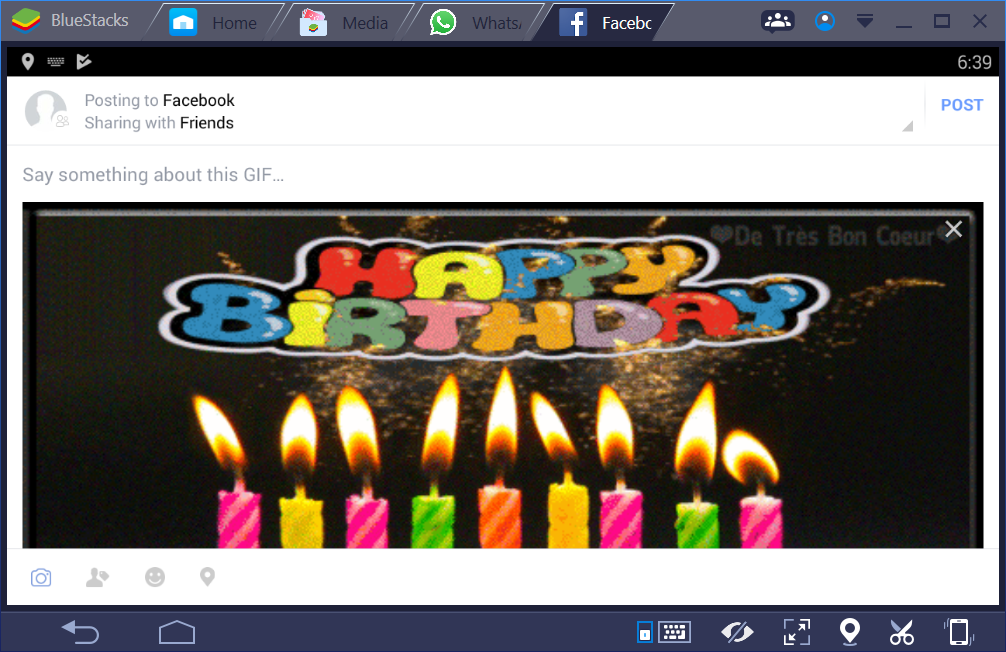 App Media
App media contains folders of different apps and contains the data downloaded in these apps. Shown below is an example of an image downloaded in the Facebook app.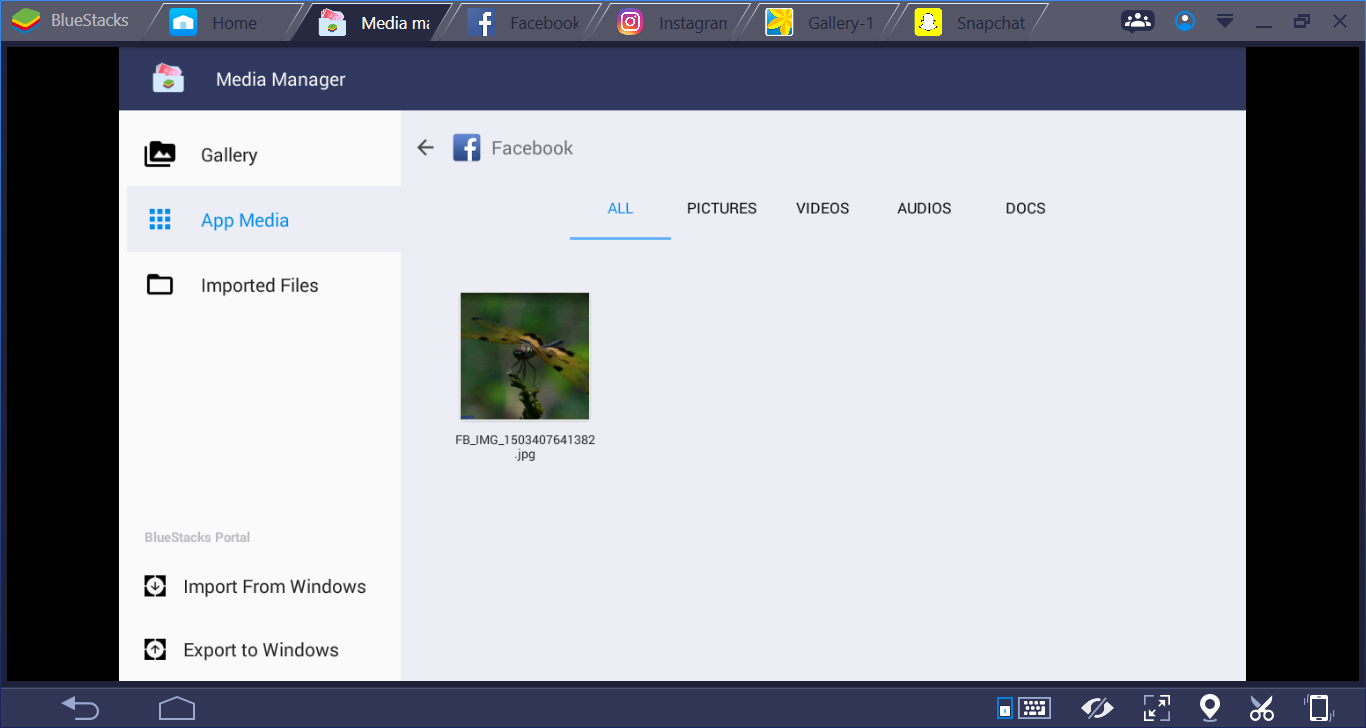 Imported Files
Imported Files contains all the files that have been copied from your PC to BlueStacks. These files can now be used in any other app on BlueStacks.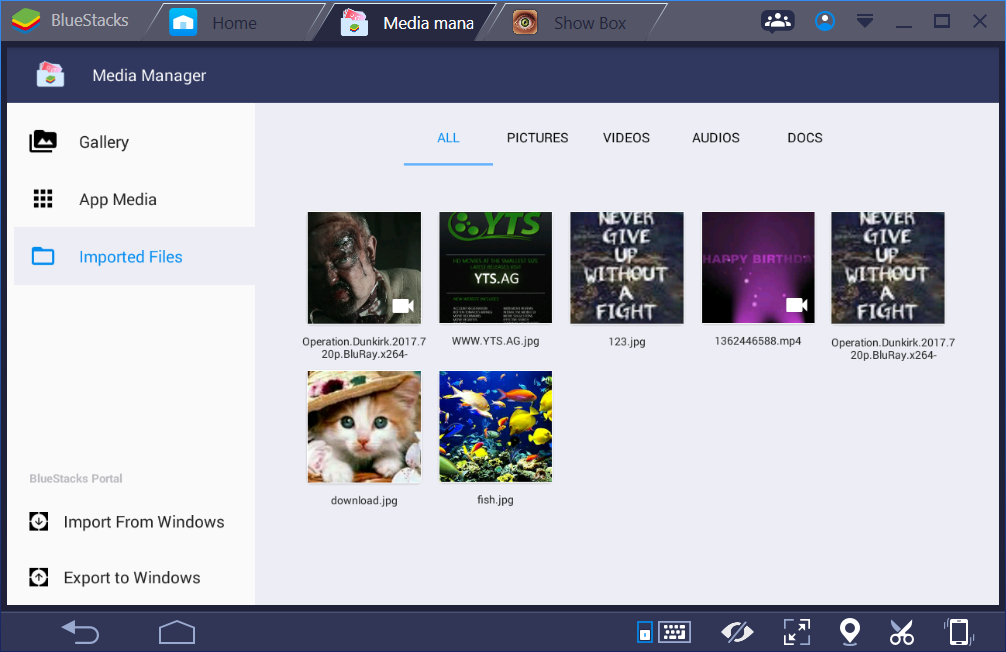 Import From Windows
This feature lets you to import files from your PC to BlueStacks.
Refer to this FAQ to see how you can import files from PC to BlueStacks.
Export to Windows
This feature lets you to copy files downloaded in any app to the Windows desktop.
Refer to this FAQ to see how you can copy files from BlueStacks to PC.
We genuinely appreciate your choosing BlueStacks. We hope you enjoy using it. If you have any further questions, please contact us at support at bluestacks dot com. Thank you very much.
Source: Bluestacks