The introduction of the iPhone is a fairly significant event in the technical field every year. Apple attracts a larger audience overall than almost any other Android manufacturer, mainly because of its widespread appeal and the sheer force of attraction it exerts on the industry. To put it mildly: New iPhone features (or lack thereof) often set trends for the entire smartphone industry for the foreseeable future. Today, we are here with our Apple iPhone 12 Pro Review.
$1,099.00
in stock
1 used from $0.05
as of November 23, 2021 6:52 am
Last updated on November 23, 2021 6:52 am
This year, Apple did not make any significant changes with the iPhone 12 Pro, opting for a new shape, a powerful 5nm processor, a slightly improved camera, a LIDAR sensor, and magnets. While these alone are probably not a good reason to upgrade from your iPhone 11 series device, iPhone 12 Pro is a good option for those who have been waiting for some time to upgrade their smartphone?
Specifications
iPhone 12 Pro specs
Price:
$999
CPU:
A14 Bionic
Storage:
128, 256, and 512GB
Display:
6.1-inch 60Hz OLED display (2,532 x 1,170)
Rear camera:
12MP Wide camera, ƒ/1.6 aperture
12MP Ultra-wide camera, 120 degrees, ƒ/2.4 aperture
12MP Telephoto camera, ƒ/2.0 aperture
4x optical zoom range
iDAR scanners
Front camera:
12MP camera,
ƒ/2.2 aperture
Video recording:
4K video up to 60 fps
Water resistance:
IP68 dust and water-resistant
Battery life:
9:06 (5G), 11:24 (4G)
Wireless charging:
MagSafe Wireless Charging up to 15W
Qi wireless charging up to 7.5W
Fast charging:
up to 15W
Size:
5.78 x 2.82 x 0.29 inches
Weight:
6.66 ounces
iPhone 12 Pro review: Design
146.7 x 71.5 x 7.4mm, 189g
Flat sides with rounded corners
The glass back with stainless steel rails
IP68 water and dust resistance
MagSafe magnetic charging ring
The iPhone 12 Pro has a new square design reminiscent of the long-loved iPhone 4. This will make many long-time fans very happy. The phone will even stand up by itself because it is so flat. I like that.
The iPhone 12 Pro rails are made of stainless steel, while the iPhone 12 comes standard with aluminum side panels. The stainless steel feels high quality and is quite significant. When you hold it side by side with the iPhone 12, Apple has brought the higher quality feel of the 12 Pro home. Apart from that, stainless steel is a fingerprint magnet that can look dirty very quickly. Get advice if you want your phone to look as clean as possible.
On the right side of the frame is a large power switch above a glass window for 5G mm-wave antennas. You will find the volume controls and Apple's classic hardware switch for notification on the left side. There is also a SIM card compartment near the bottom of the left side of the device.
On the bottom, you will find a row of stereo speakers surrounding a lightning charging port. I was hoping Apple would move to USB-C charging this year, but it's becoming more likely that Apple will eliminate the connector. That's a shame because, at this point, Apple uses lighting for about half of its products and USB-C for the other half.
The speakers sound decent, but there is a lack of low-end, like most smartphones. Otherwise, they get quite loud, and the sound was not too distorted at maximum volume.
The phone's front looks almost exactly like the iPhone 11 Pro, except for the flat screen. It uses a new Ceramic Shield glass, which is expected to make it more shatterproof, although Apple also claims that the new flat design is also an important reason for this shatter resistance. Either way, Apple claims four times better shatter resistance than the iPhone 11 Pro, which is impressive, although we have not independently confirmed this claim.
With the iPhone 12 series, Apple has reintroduced the MagSafe branding in a different form. All the iPhone 12 models now have a circular magnet on the back of the phone that helps you align your iPhone with a MagSafe wireless charger.
Overall, I think the Apple iPhone 12 Pro is one of the most attractive iPhones company has ever made. The boxy design of the aged iPhone 4 is legendary, and that alone will probably be enough to convince many buyers. This device feels like one of the highest quality phones I have held this year, especially with the stainless steel rails and soft-touch glass on the back. Even with fundamental design decisions like this one, the 12 Pro feels much higher quality than even the standard iPhone 12 – a necessary evil if Apple wants to charge $150 more for the Pro than for the standard iPhone 12.
iPhone 12 Pro review: Display
6.1-inch AMOLED (2,532 x 1,170)
19.5:9 aspect ratio
Face-ID notch
60Hz refresh rate
Ceramic Shield glass
The iPhone 12 Pro display is a 6.1-inch super retina display with a bright resolution of 2,532 x 1,170 and 460ppi. It can reach an exceptional brightness of 1200 nits and looks sharp and vivid. However, it is not a display with a high refresh rate, but only around 60 Hz. It's a bit mistaken when you consider that Apple's iPad now uses a 120Hz ProMotion display, and almost all the latest Android phones in this price range have at least a 90Hz refresh rate. If this is a killer feature for you, there are a lot of Android options with high refresh rate displays.
The Face ID notch on the Apple iPhone 12 Pro hasn't changed since the original iPhone X, but I think most people have gotten used to it by now. While it is likely that Apple will eventually reduce the notch and possibly even move the sensors under the display, it doesn't bother me anymore. However, I had hoped that the company would match the Touch ID to the sensor on the new iPad Air before the end of this year, especially in a year when we all wear masks.
Unfortunately, this design was probably finished before COVID became a widespread topic. Hopefully, we will see a fingerprint sensor next year. Nevertheless, the face identification is incredibly fast and reliable and works under all lighting conditions.
iPhone 12 Pro review: Software
While most Android users enjoy a ridiculous amount of customization, iOS has traditionally been pretty clean. Apart from that, Apple has added a considerable amount of features in iOS 14 that have been available on Android for years.
Probably the most significant addition to iOS 14 is widgets. Every app developer can create a widget for his app in different sizes and shapes. This makes it much simpler to control things like podcasts from your home display or get a weather report at a glance. While Android has had widgets for years, Google hasn't updated those widgets for a very long time. The fact that Apple is bringing widgets to iOS 14 could very well prompt Google to update widgets on its platform, and that's a good thing for everyone.
Other changes in iOS 14 include the app library – an organized area for all your apps on the home screen on the far right, a more compact user interface, and a picture-in-picture mode. Otherwise, it's pretty straightforward. iOS is iOS, and you won't find a real app drawer or many customizations. Other than that, iOS is very well composed, and if you don't care much about customizing your device, the operating system is adequate.
The app library in iOS 14 is probably the closest thing to an app drawer in iOS that we have seen so far. Apps are automatically organized by category, and you can find everything in one place. As someone who hates cluttered splash screens, this was a massive update for me. You can now remove apps from the splash screen but leave them hidden in the app library, making for a much less cluttered iOS experience. There is also a new widget that shows you a group of applications you frequently use, so you can find the application you want to launch more quickly. Still, I miss Android's gestures that allow you to launch a particular application with something as simple as a pinch.
iPhone 12 Pro review: Performance
Apple A14 Bionic
Qualcomm X55 5G modem
6GB of RAM
128-512GB of storage
As the world's first 5nm chip in a smartphone, Apple claims that the iPhone 12 Pro has the fastest chip in a smartphone. Benchmarks and our practical tests support this claim. Apple is in the process of bridging the gap between the iPhone and Android phones. We transcoded a 4K video in Adobe Premiere Rush App to 1080p, and the iPhone 12 took only 27 seconds to do so. The Samsung Galaxy Note 20 Ultra was way behind with 1 minute and 16 seconds. The iPhone 11 Pro took 46 seconds.
The iPhone 12 Pro also delivered fast performance when playing Samurai Jack from Apple Arcade. With more than a dozen enemies on the screen, the gameplay didn't stutter as I threw ninja stars and swung my sword in all directions. On Geekbench 5 overall performance, the iPhone 12 Pro scored 1,595 points in the single-core test and 3,880 points in the multi-core test. In comparison, the Snapdragon 865 Plus chip of the Galaxy Note 20 achieved Ultra 985 or 3294 points. The Asus Rog Phone 3, one of the most powerful Android phones we examined, scored 3,393 points in the multi-core test.
To test the graphics performance on the Apple iPhone 12 Pro, we carried out the new 3DMark Wild Life benchmarks. It measures GPU performance by rendering demanding game scenes in real-time. The iPhone 12 Pro achieved 6,567 and 39 fps, compared to 4,164 and 24.9 fps for the note 20 Ultra.
iPhone 12 Pro review: Cameras
Main: 12MP, ƒ/1.6 aperture
Wide: 12MP, ƒ/2.4 aperture and 120° field of view
Tele: 12MP, ƒ/2.0 aperture, 2x optical zoom
Selfie: 12MP, ƒ/2.2 aperture
LIDAR sensor
The iPhone 12 Pro has a very similar camera system to last year's iPhone 11 Pro. The two most significant changes are the switch to a larger f/1.6 aperture in the primary lens compared to the f/1.8 aperture in the iPhone 11 Pro. There is also a new LIDAR sensor that helps the iPhone 12 Pro focus better in low-light environments. It also has some new software features, such as 4k 60fps Dolby Vision HDR video recording and the night mode portrait mode.
In total, there are three primary lenses on the back and one on the front. There is a 12MP primary camera with an aperture of f/1.6, a 12MP wide-angle camera with an aperture of f/2.4, and a 12MP 2x optical telephoto lens an aperture of f/2.0. On the front is a 12-megapixel self-timer camera integrated into the Face ID 3D face sharing system.
The iPhone 12 Pro photos look quite good, with a superior dynamic range and overall sharpness. Apple is a bit less over-aggressive with HDR than before. This is especially true for skin tones and hair due to Apple's new Smart HDR3 processing. The shadows are still raised slightly more than I would typically want them to be, but this gives the editing process a bit more flexibility than if this information is not captured.
The iPhone 12 Pro's wide-angle lens has better distortion correction and edge sharpness than the iPhone 11 Pro, making it much more usable. Compared to pixel 5, it retains much more color and is also wider. This lens is also quite sharp overall – much sharper than the iPhone 11 Pro. I am impressed.
The telephoto lens is the only lens where I am a bit more mixed. While in situations with enough light, it's nicer to have an optical 2x telephoto lens, the smaller aperture f/2 means less light-gathering capabilities than the main lens f/1.6. For this reason, the phone will continue to use the primary sensor with a software cutout in situations with less light. And since you can't use the night mode with the telephoto lens, the primary sensor is also used for things like portrait mode in low light. However, in good light, the lens produces sharper images than the primary sensor. It's nice to have it, even if it's only 2x.
The iPhone 12 Pro's LIDAR sensor allows the phone to capture sharpness much better in low light conditions. It is also a key component for the portrait functions of the phone in night mode. This helps the phone capture focus incredibly quickly when the lenses cannot do it themselves. This is very useful in low light conditions. This sensor is also used to enhance the phone's AR capabilities, making it an essential feature when you want to scan objects with your device.
The selfies on the iPhone 12 Pro are quite fair and well balanced. You can crop something if you want, but I preferred to use it in reduced mode to get more into the shot. Either way, they are nice, although the portrait self-timer mode is not the best, especially compared to Google Pixel 5.
iPhone 12 Pro review: Video
Video: Up to 4k 60fps
Dolby Vision HDR video
Night mode portrait mode
The iPhone 12 Pro is the world's first phone that can record HDR with Dolby Vision support. This means that this handset can capture up to 700 million colors when recording video. And the frame rate goes up to 60 fps in 4K. You can also view and edit the Dolby Vision HDR video you capture directly on iPhone 12 Pro.
I was blown away by the footage that iPhone 12 captured near the banks of the Manasquan River. From the first image, I could see the color gradations in the sky, and the green moss on the left side of the path, and the leaves looked more vivid when panning up than with the Note 20 Ultra camera. Another advantage is that the larger aperture of the iPhone 12 Pro allows better video recording in low light. And you can capture time-lapse for dramatic-looking shots in night mode – provided you use a tripod.
iPhone 12 Pro review: Battery life
2,815mAh battery
18W wired charging
Wireless charging up to 15W
iPhone 12 Pro includes a 2,815 mAh battery that is smaller than the 3,046 mAh battery in iPhone 11 Pro. Overall, we have seen a pretty good battery life daily, but 5G can take a serious toll. In our battery test, which uses a screen brightness of 150 nits for surfing the internet via cell phone, the iPhone 12 Pro lasted 9 hours and 6 minutes on the 5G network of T-Mobile. The similarly expensive Galaxy Note 20 lasted 9 hours and 38 minutes over AT&T's 5G network.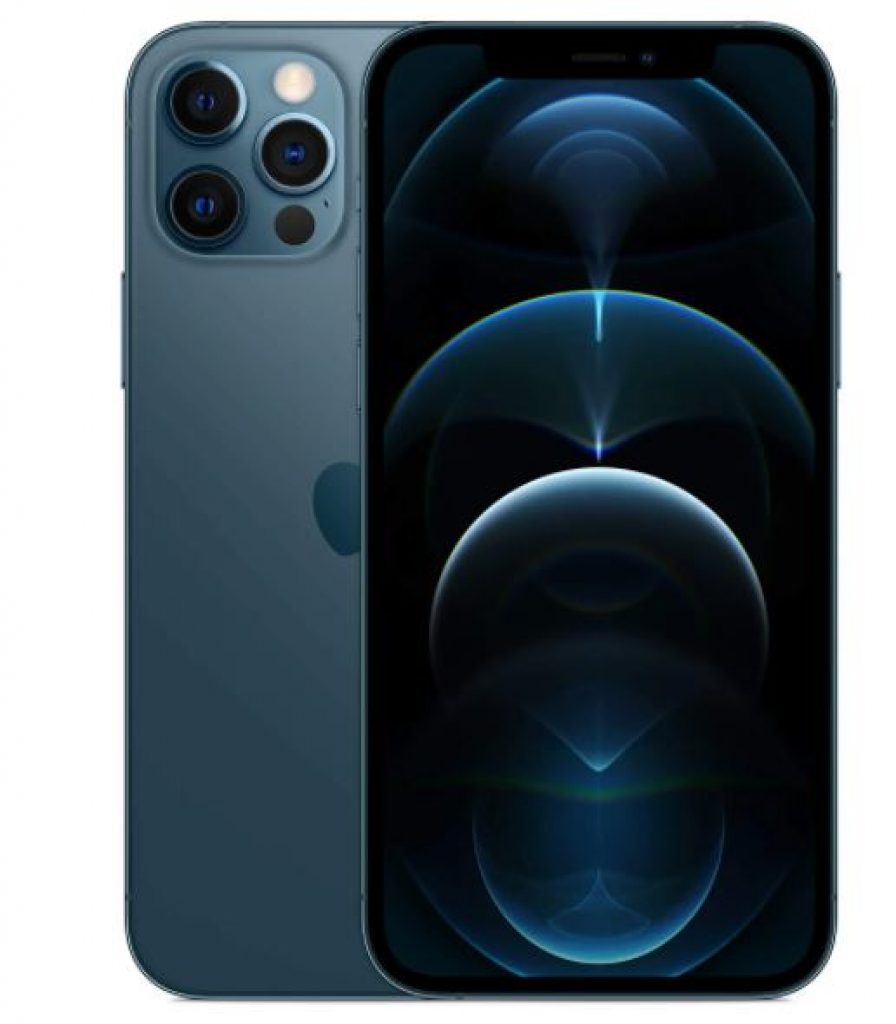 When we switched to 4G, the iPhone 12 Pro lasted much longer, 11 hours and 24 minutes. The handsets on our list of best battery life for cell phones all last more than 11 hours, but you shouldn't have to switch between 5G and 4G to get there. In comparison, the iPhone 11 Pro 10:24 lasted over 4G, but that had a smaller 5.8-inch display and (probably) a smaller battery.
iPhone 12 Pro can help you save battery life when you're not surfing the web. A Smart Data mode can automatically switch between 5G and 4G under certain conditions, such as streaming music when the screen is off.
Charging, and MagSafe
Unfortunately, to be greener, Apple has not included a charger in the iPhone 12 Pro package. I get it – there are millions of existing chargers. But if you want the fastest possible charging speeds, you have to pay $19 extra for a 20W charger that promises 50% capacity in 30 minutes. The iPhone 12 is behind the Android competition here. Samsung supports charging at 25 W for the Note 20 Ultra and 45 W for the Galaxy S20 Ultra. And the OnePlus 65T charges with 65 W.
To put an end to the mystery of wireless charging, Apple has introduced MagSafe for the iPhone 12 Pro and other new iPhone 12 models. Because the iPhone 12 Pro has magnets on the back, the MagSafe charger ($39) plugs into the phone and begins charging. This charger delivers 15W of power and brings the iPhone 12 Pro to just 39% in 30 minutes.
MagSafe has another advantage: you don't have to deal with the Lightning plug, which may not work correctly over time. However, we have found that the charging process is slow. After 30 minutes, the iPhone 12 Pro with MagSafe reached just 31% of its capacity, and it took 52 minutes to get 50%.
There are also MagSafe-enabled cases for the iPhone 12 Pro and a MagSafe wallet that you can attach to the back of your iPhone if you want to carry real credit cards and cash as a supplement to Apple Pay.
We do not recommend the $129 Apple MagSafe Duo. It will charge your iPhone 12 Pro and an Apple Watch simultaneously, but only at 11W when paired with a 20W charger. And even if you choose a 30W charger, iPhone 12 Pro will reach the maximum power of 14W.
Price and configuration options
The iPhone 12 Pro has a release date of October 23 and is now available for sale. The iPhone 12 Pro starts at $999, which is the same price as the iPhone 11 Pro. However, you now get 128 GB of storage, which is twice as much as last year and, frankly, overdue. If you want more storage, you can get 256 GB for $1,099 and 512 GB for $1,299.
In the UK, iPhone 12 Pro starts at 999 pounds for the 128GB model, then jumps to 1,099 pounds for 256GB of storage and reaches the top price of 1,299 pounds for the 512GB handset. Remember that you can save £280 by trading in an older and suitable iPhone.
Remember that Apple does not include a charger in the iPhone 12 Pro box. You will only receive a cable from USB-C to Lightning. If you want to charge your iPhone 12 Pro quickly, a 20W faster charger costs $19, and the new MagSafe wireless charger costs $39, which we will discuss later.
The same is true in the UK where the MagSafe charger costs £39 and the wired 20W charger is available for £19.
The iPhone 12 Pro costs significantly more in India than in other regions, including the USA. The iPhone 12 Pro starts with a 128GB version that costs Rs. 1,19,900. The 256GB memory version costs Rs. 1.29.900, and the top-end 512GB version costs Rs. 1.49.990 (that's the one I have). This is a pretty high price for any smartphone, and remember that the iPhone 12 Pro Max is even more expensive.
iPhone 12 Pro review: Conclusion
The iPhone 12 Pro is a serious advance over the iPhone 11 Pro, but that's not what this flagship is for. It's for those who own older iPhones that want to upgrade, such as the iPhone XS, iPhone X, or iPhone 8. You get a larger display in an equally compact design, cameras that give excellent results (especially in low light), and 5G connectivity.
At this point, fast 5G connectivity is not yet widespread, so you may not be able to enjoy home broadband speeds in your home country for some time. And even if this is the case, 5G can seriously affect the iPhone 12 Pro's battery life. I would like to see Apple become even more aggressive with its Smart Data mode to squeeze out more juice.
The iPhone 12 Pro gives you twice as much storage as the regular iPhone 12, plus the optical zoom and better autofocus, and for me, the $200 bonus is worth it. But if you prefer a bigger display, you should check out the 6.7 inch iPhone 12 Pro Max. Overall, the Apple iPhone 12 Pro beats every Android phone in its class in terms of performance and camera quality, even if it lags a step behind in battery life.
Our Verdict
iPhone 12 Pro offers amazing camera and video quality, 5G, and damn fast performance in a sleeker new design, although battery life could be better.
PROS
Best-in-class cameras
A14 Bionic blows away Android phones
Tougher Ceramic Shield display
Bigger screen in a sleeker design
MagSafe charging is easy to use
CONS
5G takes a toll on battery life
No charger in the box
Lacks 120Hz display
Limited optical zoom