A VPN service to build a relationship with its users must offer complete privacy at high speeds. This includes a secure network, a fast server connection, and top-notch encryption. It should give you a reason why surfing the Internet with privacy is worth your money. Bitdefender VPN review dresses up as a service that can head to head with big-name VPNs, as it comes from a significant player in the antivirus market. However, it falls short when it comes to speed, customer support, and privacy policy.
In short, Bitdefender VPN offers a free version with a maximum of 200MB of data per day and robust tunnel protocols such as OpenVPN instead of PPTP.
Bitdefender VPN review: Privacy and logging
Bitdefender Premium VPN appears to be an exclusive Bitdefender product – you pay them to use the service. Their software powers it – but it works by connecting to Hotspot Shield servers and using the Hotspot Shield network. It doesn't matter when you use the service, but it is relevant when trying to figure out the service's log policy because it is not under Bitdefender's control.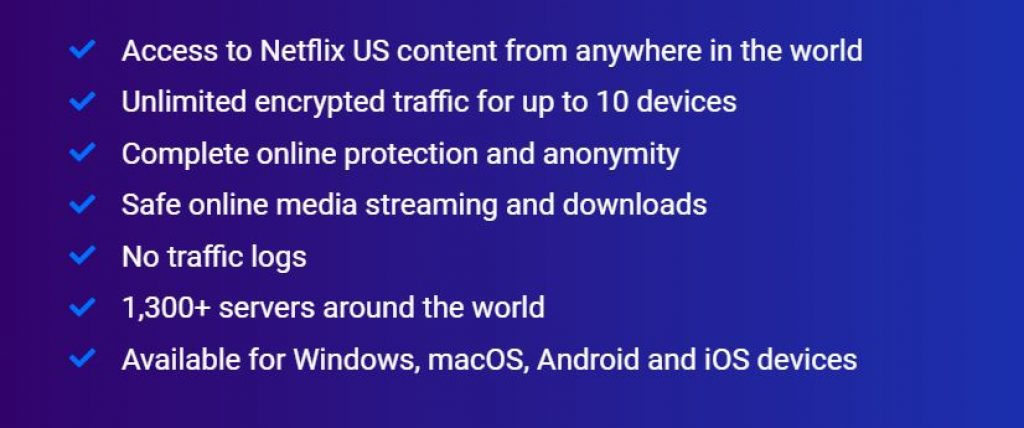 You can see this in Bitdefender's basic Privacy Policy, which describes the data it uses: "We only collect randomly generated or hacked user, and device IDs, IP addresses and randomly generated tokens for this service to establish a VPN connection for the sole purpose of providing the VPN service. For this service, we use AnchorFree as a data processor processing data on behalf of Bitdefender following Bitdefender's instructions and for the sole purpose of providing VPN services to users.
Hotspot Shield's Privacy Policy explains reassuringly that there is no monitoring of your web traffic or browsing history. But there is also more session logging than you would expect, including registration of device identifications, browser types, device settings, network information, and much more. As a result, the company can't see anything of what you're doing online, but it's still more than you see with most competitors. Check out our full Hotspot Shield review if you're worried.
Bitdefender VPN review: Performance
Bitdefender sells Premium VPN primarily for its encryption and anonymity benefits, but the website claims it can also 'unlock media, videos, and messages from around the world .'Unfortunately, this was not true for BBC iPlayer. When we tried to stream content while connected to the UK server, iPlayer told us that 'this content is not available at your location.'
Premium allowed us to stream content from US Netflix, more than you'll see with some of the competitors. But that was the test result, as the service failed with Amazon Prime Video and Disney+.
Premium had some speed issues during our last review. Still, the new version has undergone a significant change: the use of the OpenVPN protocol for Hotspot Shield's turbo-charged Catapult Hydra has been dropped, which experience tells us makes a big difference.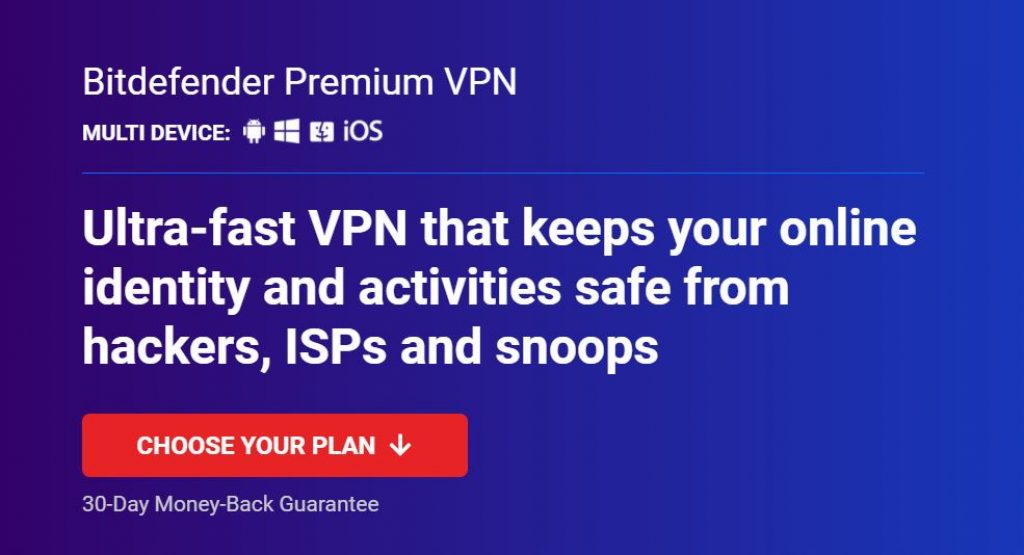 The benefits were immediately evident, with downloads from a UK data center to Premium VPNs in the nearest location with an excellent 170-190Mbps. That's better than HideMyAss! (100-130Mbps in recent tests), ExpressVPN (160-170Mbps) and many others, but still couldn't match speed leaders like Speedify (260-320Mbps) and NordVPN (330-350Mbps).
The performance of the US was even better. The lowest median speed over four sessions was 266Mbps, while the other three reached 380-420Mbps. That's broadly comparable to the 330-415Mbps we saw in our latest Hotspot Shield results and confirms that Bitdefender has slightly reduced the service; it gives you proper Hotspot Shield level performance.
Bitdefender VPN review: Pricing and plans
Prices are low at $6.99 billed monthly, or an equivalent of $3.33 per month for year one on the annual plan, $4.17 on the renewal. You can pay by card, PayPal, or bank transfer. This is significantly cheaper than the VPN heavyweights of ExpressVPN and NordVPN, and even competitive with value providers such as Private Internet Access (also $3.33 per month on the annual plan, although the price does not increase on renewal).
However, you can still save with a handful of providers, especially if you want to sign up for longer. ZenMate's three-year plan is priced at just $1.64 a month, while Ivacy's five-year plan, for example, is a $1.16 bargain. Enter your email address to create a Bitdefender Central account, and you will receive a free 7-day Premium VPN trial, and there is further protection from a 30-day money-back guarantee if the service does not work for you.
Final words
Bitdefender Premium VPN is Hotspot Shield's little brother: very few features, relatively poor unblocking performance, and a much smaller network, but the same blistering performance for a much lower price. It doesn't have the power for demanding users, but if your wish list is essentially 'fast and cheap,' it's a must-see.
Our Verdict
Bitdefender's minimal feature set won't appeal to demanding types, but if all you need is the bare VPN essentials, the spectacular speeds and budget price will appeal.
PROS
Easy to use
Unblocks US Netflix
Very fast
Effective kill switch
CONS
Minimal features
Couldn't unblock iPlayer, Amazon, Disney+