Looking for the best cheap gaming laptops? Well, it's not easy to find laptops, such as gaming laptops, because the game level increases every day. But that does not mean that you can not get a gaming laptop with a limited budget. For gaming, you need at least 8 GB of RAM, Intel Core i5 10th Gen processor, 4 GB Nvidia graphics card, standard 1 TB HDD storage or 256 GB fast SSD (SSD) storage. And more than 15 on the 17-inch screen with the best available resolution. With all this in mind, we have listed the Best Cheap Gaming Laptops after checking the minimum requirements for video games.
List of the best cheap gaming laptops
The list of Best Cheap Gaming Laptops is one of the crucial lists because it is designed taking into account all the specifications that a buyer can get on the low budget gaming laptop.
Asus TUF Dash 15
The best budget gaming laptop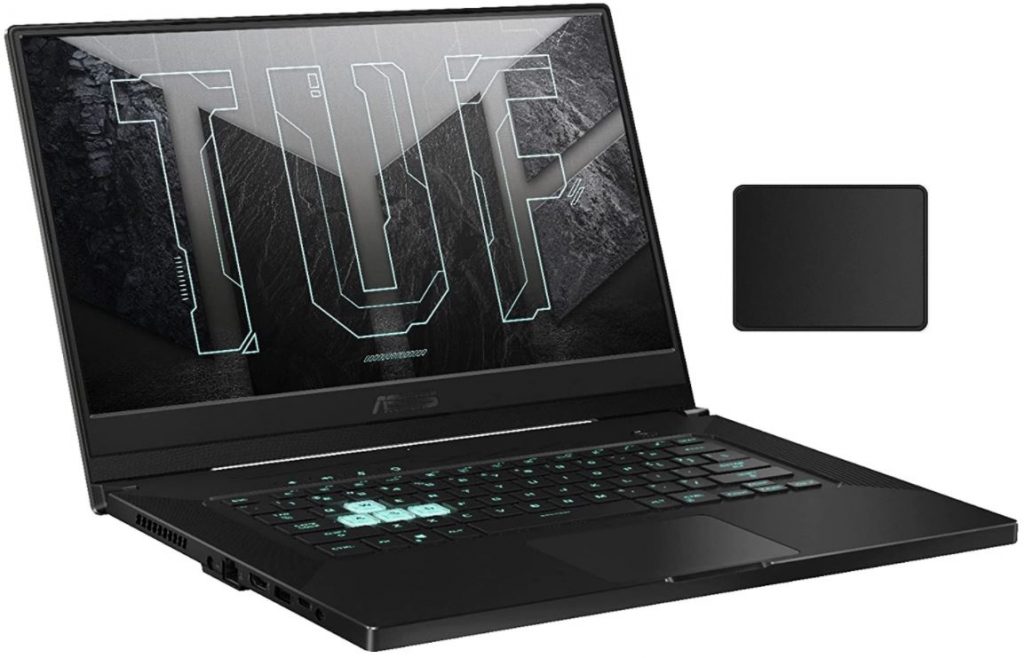 It hurts to see what people are paying to pick up an RTX 3060 from resellers, especially when there is a product as great as the Asus TUF Dash 15 (read our review). This laptop is a dream for budget gamers. For just over $1,000, you get an Nvidia RTX 3060 with all the power you need to game at 1080p and finally turn on RTX. Of course, you also get that graphics processor with a complete computer built around it. For now, this is the best cheap gaming laptop that you can buy.
The Asus TUF Dash 15 is equipped with an Intel Core i7-11370H to assist the RTX 3060 in games, and it's all the more impressive to see that it has 16GB of RAM despite its modest price point. There's enough power in this system for an upgrade over the old 1080p/60Hz of yore, so it's good to see a 144Hz refresh rate on the display. While Asus would still have had a tempting computer on its hands if this were a heavy and chunky gaming laptop, it actually managed to pack all of this into a frame that is only 0.78 inches thick and weighs less than 4.5 pounds.
Last update was on: July 21, 2021 8:22 am
Dell G5 15 SE
Great performance and helpful software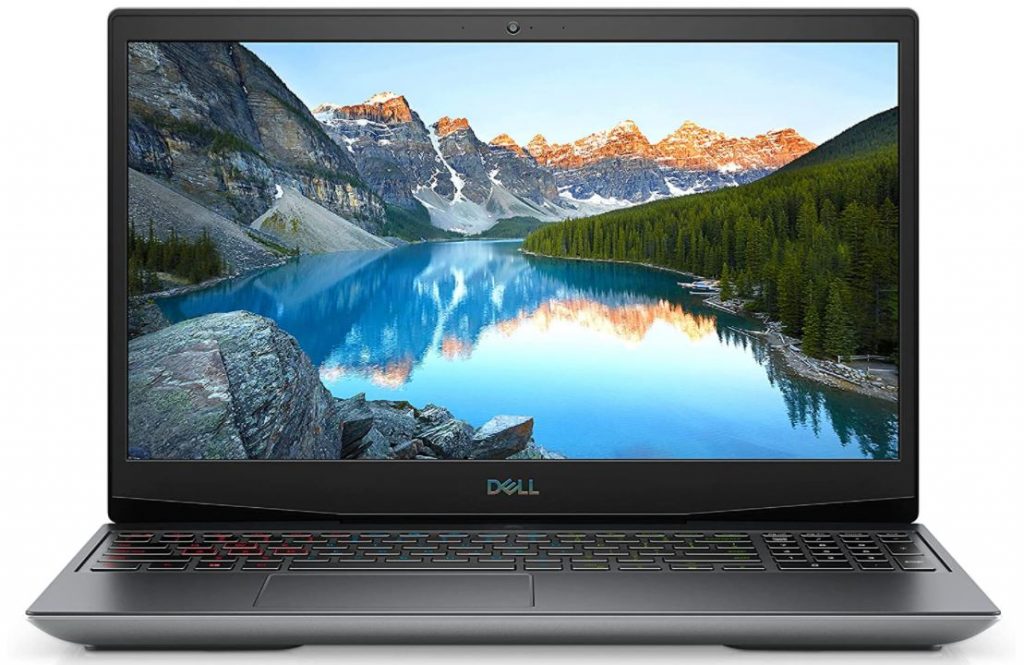 The Dell G5 15 SE ( is a great mainstream gaming laptop thanks to its wild CPU performance, great battery life and bright 15.6-inch screen. With its AMD processor, the system continuously blew out the competition. The notebook also impressed with its battery life of over 7 hours. Add to that an AMD graphics card that can handle even the most demanding AAA titles and you have a certified winner.
In addition, the laptop has a screen that is as bright as it is vibrant, along with a very comfortable keyboard. And we're fans of the iridescent silver paint across the hood and the healthy port selection, which lets you connect all your necessary peripherals. The Dell G5 15 SE is one of the best cheap gaming laptops you can get at this price.
Last update was on: July 21, 2021 8:22 am
Acer Nitro 5
A gaming laptop with over 11 hours of battery life
If you're looking for a gaming laptop at a ridiculously cheap price, look no further than the Acer Nitro 5 (AMD, 2020). For just under $900, the Nitro 5 offers top-notch battery life, a powerful AMD Ryzen 5-4600H processor and a comfortable keyboard. But the real asset of this laptop, like most modern AMD laptops, is its battery life. The Nitro 5 clocks in at 11 hours and 9 minutes, a time previously unheard of in a gaming laptop.
Thanks to the AMD processor, the Nitro 5 offers serious performance, especially for a laptop in its price range. The Nvidia GTX 1650 GPU means you'll have to play your AAA titles on lower settings to get decent frame rates. You'll have to make a few compromises, like a weak display, but for a gaming system under $1000, there are more hits than misses.
Last update was on: July 21, 2021 8:22 am
Lenovo Legion 5i
Best cheap VR-ready gaming laptop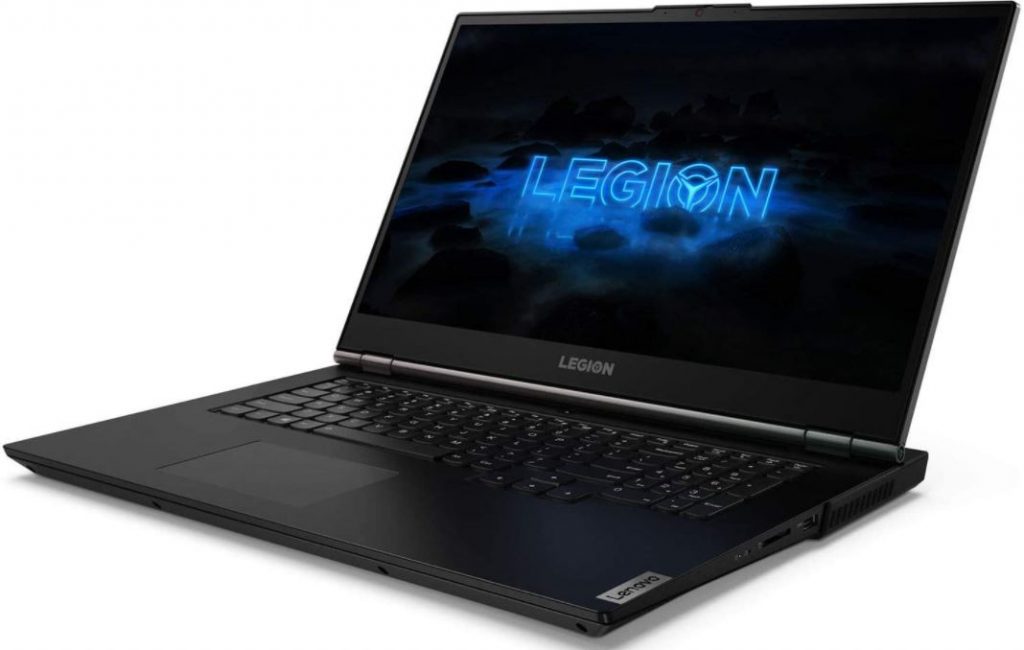 The starting price for the Lenovo Legion 5i is $999 and it features a 2.5-GHz Intel Core i5-10300H CPU with 8GB of RAM, a 128GB PCIe NVMe SSD, an Nvidia GeForce GTX 1650 with 4GB of VRAM, and a 15.6-inch 1080p display with a 60Hz refresh rate. The device we reviewed was $100 more expensive thanks to an upgraded CPU, more storage, and a better graphics card. It features a 2.6-GHz Intel Core i7-10750H GPU with 8GB of RAM, a 512GB PCIe NVMe SSD, an Nvidia GeForce GTX 1660 Ti with 6GB of VRAM and a 15.6-inch, 1080p display with a 120Hz refresh rate.
What we loved about the Lenovo Legion 5i is its impressive VR benchmark score, which blew all its other budget gaming laptop rivals out of the water. If you're in the market for a cheap, VR-ready laptop, the Lenovo Legion 5i is the way to go. The Lenovo Legion 5i is also perfect for gamers with minimalist tastes — if I didn't know better, I'd think the Legion 5i was a thicker business laptop than usual. The only downside to the Legion 5i is its weak screen. Overall, this is one of the best cheap gaming laptops.
Last update was on: July 21, 2021 8:22 am
HP Pavilion Gaming 15
Stellar performance and battery life on a budget
The HP Pavilion Gaming 15 is an entry-level gaming laptop with a powerful AMD Ryzen 5 4600H processor and an Nvidia GeForce GPU, with an agile SSD and great battery life, all wrapped up in a striking, fairly portable design. The combination of specs, power and endurance earned the laptop a spot in our top cheap gaming laptops under $1,000 page. The Pavilion 15 is not to be sneezed at simply because it is a budget system.
It boasts some powerful specs, which means the notebook can play games at good frame rates. And with a battery life of almost 6 hours, it has plenty of stamina. It also manages to stay pretty cool, even while gaming. Still, if you're looking for a surprisingly powerful entry-level notebook at a good price, the HP Pavilion 15 is one of the best cheap gaming laptops right now.
Last update was on: July 21, 2021 8:22 am
MSI GF65 Thin
Cheap gaming laptop from MSI
If you look in the right place, you can get really solid gaming gear for $1,000. And this happens to be the right place, because the MSI GF65 Thin delivers a well-balanced package that shouldn't leave you craving for more. This gaming laptop is equipped with a modest Intel Core i5-10200H processor that should be good enough to dabble with, and the savings make room for an Nvidia GeForce RTX 3060 graphics processor.
The combination will provide some solid horsepower for both AAA and esports games. So it's a good thing the MSI GF65 Thin comes with a 144Hz 1080p monitor, so you can play your fast-paced games wherever you are. And weighing just over four pounds and less than an inch thick, the MSI GF65 Thin is easy to take anywhere. The laptop even supports Wi-Fi 6 for a robust wireless connection on which to game. Overall, this is one of the best cheap gaming laptops.
Last update was on: July 21, 2021 8:22 am
Asus TUF Gaming A15
An AMD powered budget gaming laptop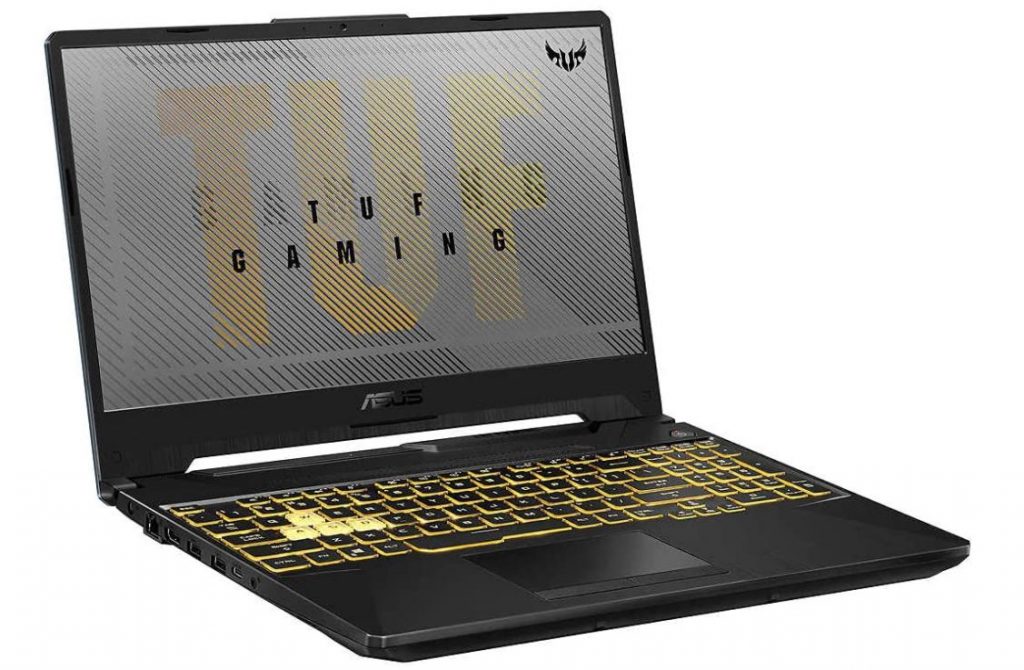 As with gaming PCs, using an AMD processor is an excellent way to get a powerful system at a discount. Nothing sums this up better than the Asus TUF Gaming A15 which comes with Nvidia GTX 1660 Ti graphics for less than a grand. This is just about the cheapest Nvidia GTX 1660 Ti-powered gaming laptop you're going to find.
What's more, this is a very well-rounded machine with an octa-core AMD Ryzen R7 4800H processor. You can also download a substantial library of PC games with 512GB of storage. Meanwhile, 16GB of 3,200MHz memory gives the Asus TUF Gaming A15 a strong foundation for video editing that is sure to attract creatives. Overall, this is one of the best cheap gaming laptops.
Last update was on: July 21, 2021 8:22 am
Dell G3 15 Gaming
One of the best thin and light gaming laptop
Dell has built a strong fleet of affordable gaming laptops and the latest G3 15 Gaming laptop is one of the best it has ever made. It's thinner and lighter than ever at just 0.85-inch thick and 5.18 pounds. At the same time, this 15-inch gaming laptop features the latest components with the combination of an i5-10300H and a GTX 1650 Ti. The included 512GB SSD is a solid starting point, and it should have you covered for a small selection of big games.
The Dell G3 15 should also be of interest to those looking for a sleeper gaming laptop. Nothing about this machine screams the fact that you are living the gamer life. The clean blue lines of this machine make it look more like a budget school laptop, which can be a good thing if you plan to take it out every day. Overall, this is one of the best cheap gaming laptops.
Last update was on: July 21, 2021 8:22 am