Today we have taken the time to put together a simple list of choices for you to decide on the Best Xbox One Headsets. Although we have our first and ultimate favorite choice, the "best" for you depends on several factors, such as a budget, needed "extra" functions, wired or wireless, as well as a brand preference (for some at least). Before we go into it, we're glad you came by – upgrading your audio experience for Xbox not only makes it more fun but also gives you that edge on opponents with more precise and more accurate sound quality. Let's begin!
Best Xbox One Headsets List
Having one of the Best Xbox One headsets can make a big difference to your game. It's the best way to get superior surround sound, take away background noise, and immerse yourself in a game. There are a few things to consider when examining the best Xbox One headset for you: sound quality, comfort, price, and all the extra features you may need. Our list of Best Xbox One Headsets consists of 10 best gaming headsets that you can buy right now.
Steelseries Arctis 9X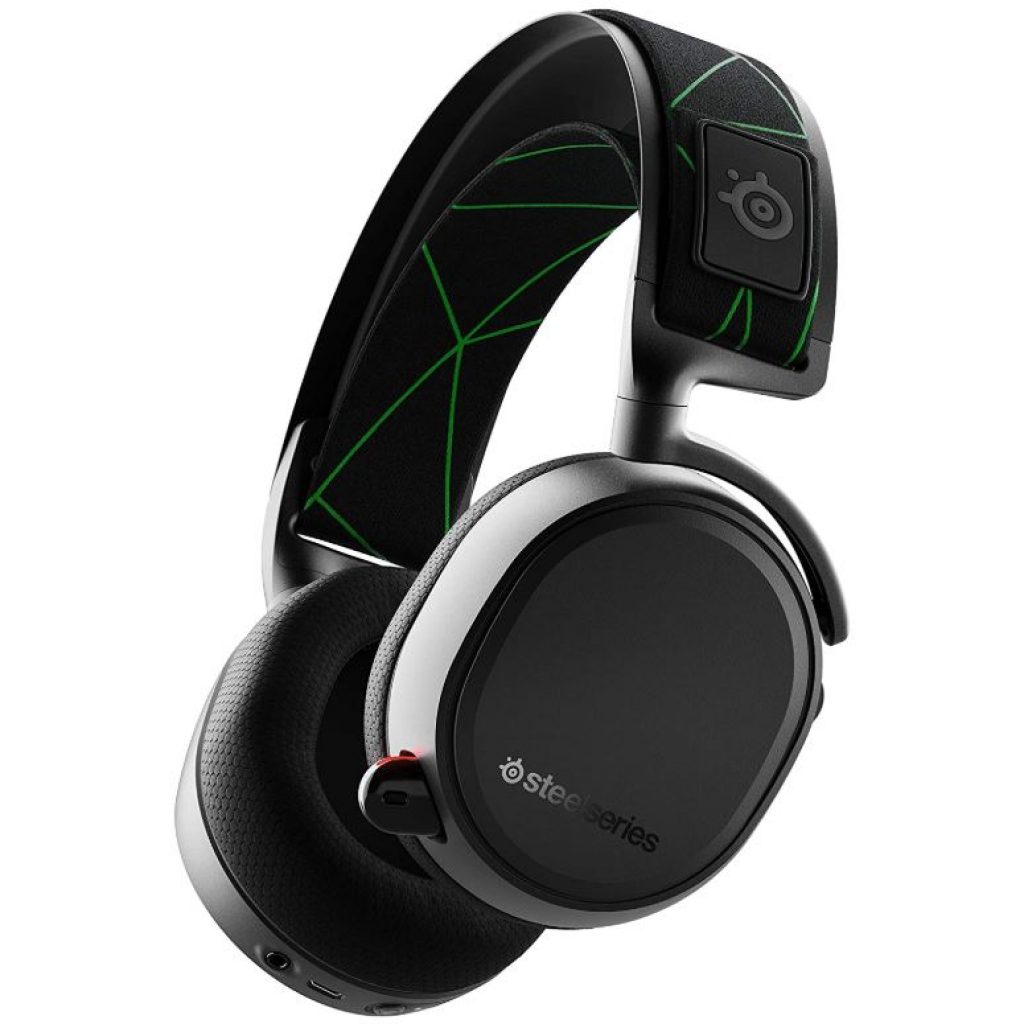 The Steelseries Arctis 9X is the best Xbox One headset of the moment. Explicitly designed to work wirelessly with the console, it offers a near-perfect connection, combined with rich audio experience and impressive battery life. It's an excellent package for anyone who is serious about sound and wants to get the most out of their Xbox games. Although the headset comes with 40mm drivers, which are smaller than many similarly priced competitors, they are well-tuned and deliver audio that far outweighs the weight while maintaining beautiful clarity and richness.
The distinctive SteelSeries 'headband' design also offers the right level of comfort, which means you can play for hours without really noticing you're wearing the headset, which clocks into a respectable 1.2 lbs/372g. The microphone is clear, comes with significant noise reduction, and is retractable when not in use. Although you never wholly remove the microphone, it's hidden enough for you to use this headset as an everyday pair of cans connected to phones and tablets via a Bluetooth connection. That's a real bonus. You can even connect it via the 3.5mm connection if you want to connect to other consoles or devices, although you'll lose some features here, like 3D Spatial Sound. Read more in our SteelSeries Arctis 9X Review
Razer Kraken Tournament Edition
We love the Razer Kraken Tournament Edition. For the price of $80/£75, you get a lot of headphones here for your money. The 50mm drivers deliver a clear, loud 5.1 sound that easily matches the quality of headsets that cost a lot more than the Tournament Edition. It's one of the best headsets for online play, helping you pick out enemy movements and remote gunfire at a decent range and with high accuracy. Elsewhere, the Kraken TE is light, comfortable, and sturdy – three things you need in an Xbox One headset at an average price.
The wired connection comes with in-line controls for volume and microphone mute, and the retractable microphone itself is clear, without being exceptional. Our previous champion was the Razer Kraken Pro V2. Still, the TE now offers superior value and audio for about the same price (in some cases, it's even cheaper), so it replaces the older model. Overall, this is one of the best Xbox One headsets. Read more in our Razer Kraken Review
Razer Nari Ultimate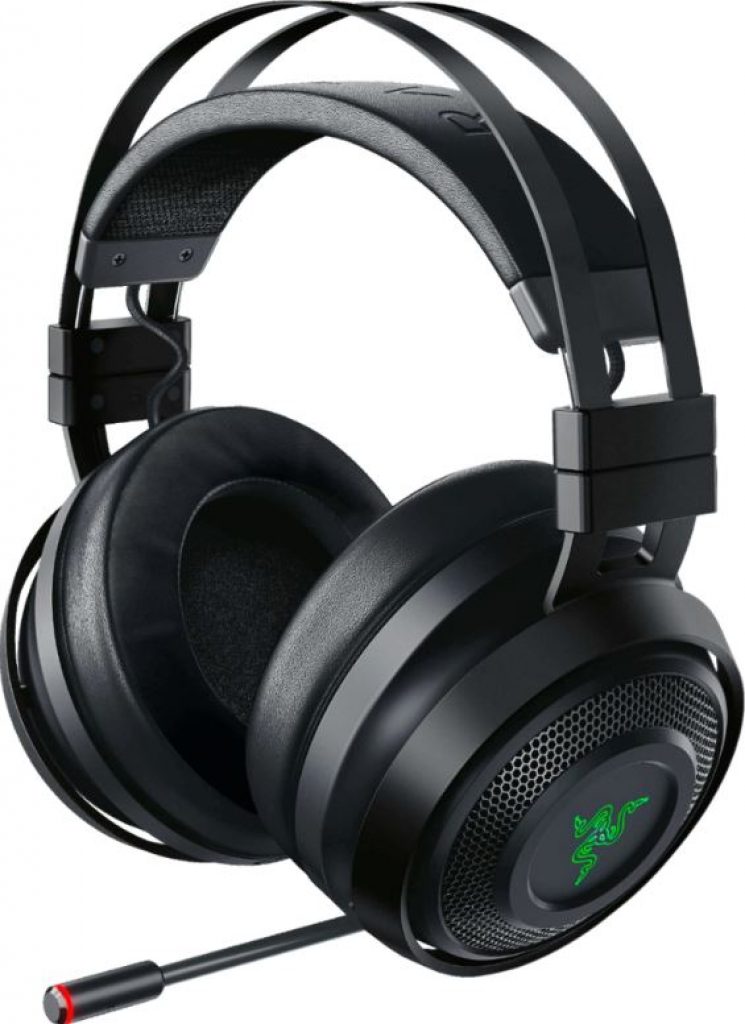 The Razer Nari Ultimate is an incredible gaming headset but at a high price. Besides the excellent surround sound, the headset also offers haptic feedback, which means it vibrates in time with the sound so you can feel the big sounds (usually explosions). Although this may seem like a gimmick, it makes a noticeable difference to the way you experience a game, so if you're big on action titles, this headset is definitely for you. Elsewhere, it's worth noting that the Nari Ultimate is wireless, and its battery life is surprisingly good, considering that it has haptic feedback, as well as the usual audio functions.
It is comfortable, subtly designed, feels good when wearing glasses, and has a retractable microphone. The only real problem is the microphone, which does not offer the same premium sound quality as the rest of the headset's features. Not bad, but not market-leading either. So, if you're a big talker, that could be a problem. If you're not… the re's nothing like the Nari Ultimate, and if you have the money, we recommend this for the feeling of having to use it on your own, as it's easily one of the best Xbox One headsets we've tested.
Microsoft Xbox One Stereo Headset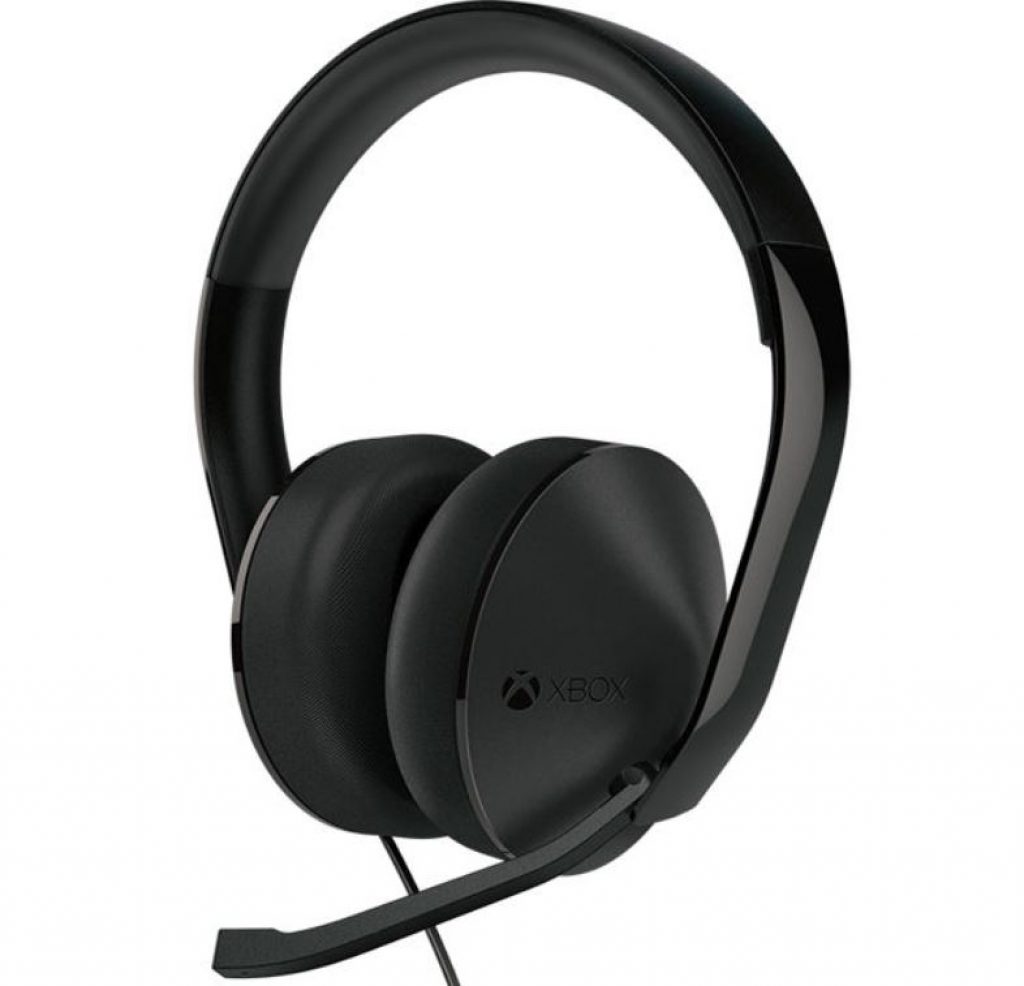 Sometimes the best Xbox headsets for a particular console is a model made by the actual brand itself. An Xbox Elite Wireless Controller and Xbox Play and Charge Kit, this is an Xbox One stereo headset that is used by elite gamers everywhere. This headset is reasonably affordable and takes away all the concerns you may have because it has a clear and accurate stereo sound, as well as an excellent choice of recordings, making it one of the best Xbox One headsets and an excellent choice for Xbox Live.
These headphones have a comfortable fit that can also be used for listening to music, as well as for Skype video calls. In short, if you want to take your online gaming to the next level, you first need all the right equipment, and that starts with excellent functionality that you will achieve with the Microsoft Xbox One stereo headset. Overall, these are one of the best Xbox One gaming headsets that you can buy right now.
Turtle Beach Recon 50X
A headset that meets the hype and one of the best gaming headsets for Xbox One, in our opinion, the Turtle Beach Recon 50X is an advanced gaming headset that is also entirely usable for Xbox Live. Equipped with earcups that rotate flat for a more comfortable fit over your ears, it includes 40mm speakers for optimal clarity in your audio for the best possible gaming experience.
The Turtle Beach Recon 50X is also universally compatible with its standard 3.5 mm jack connector, making the gamer much more comfortable while offering different options in case Xbox is not your only platform of choice. Some additional features include the in-line controls for headsets, which allow you to perform a simple transition to the placement of your main volume and your microphone with the click of a button. The microphone also has adjustability so that the user can also use a music listening option.
Polk Audio Striker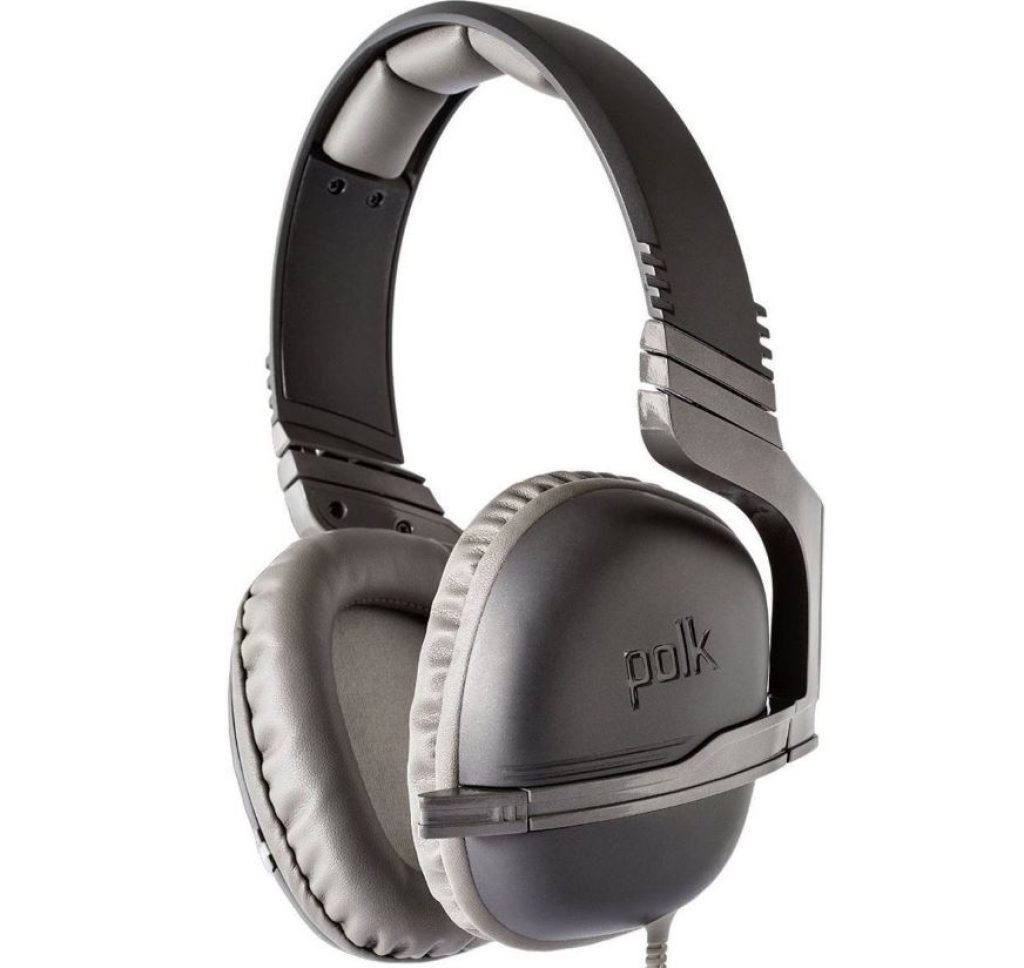 If you want to improve your gaming experience and bring the sounds of your experience to life, you do not have to look any further than the Polk Audio Striker. This headset offers a new approach to enjoying your amplified sounds and voices during gaming. The headset is another of the best for Xbox One because it combines a comfortable style with a custom wireless adapter, a retractable microphone, and a chat-loop function for improved control.
If you are a gamer who likes to be familiar with your peers while you play against them, the 40-mm headphone headphones patented by Polk Audio technology add clarity and depth for superior sound quality while keeping all details central. If you want the right balance between sound quality, comfort, and a reasonably low price, then the Polk Audio Striker Zx is an excellent choice for you. It is, as for now, one of the best Xbox One headsets.
Plantronics RIG Flex LX
Enjoy a real-time gaming experience with the comfort of the RIG Flex LX, which is one of the best Xbox One gaming headsets. Here we have a stylish headset that offers premium sound and an advanced audio adapter with dual wheels for even faster control over your game and chat. If you want to play your games, talk to your friends, and you do not have to worry about the distractions of chatting in one headset, then it's hard to refute that this RIG Flex LX is not for you.
Built with solid construction and easy-to-use design, this headset offers an even better audio experience that will surely give you little regret with your purchase, making it one of the best Xbox One headsets. For those of you who are on Xbox Live fans, the Plantronics RIG Flex LX is one of the best gaming headsets for Xbox One that allows you to feel the presence of your game, whether you are fighting soldiers in the battle or leading your team to victory on the football field.
Turtle Beach Ear Force Elite 800X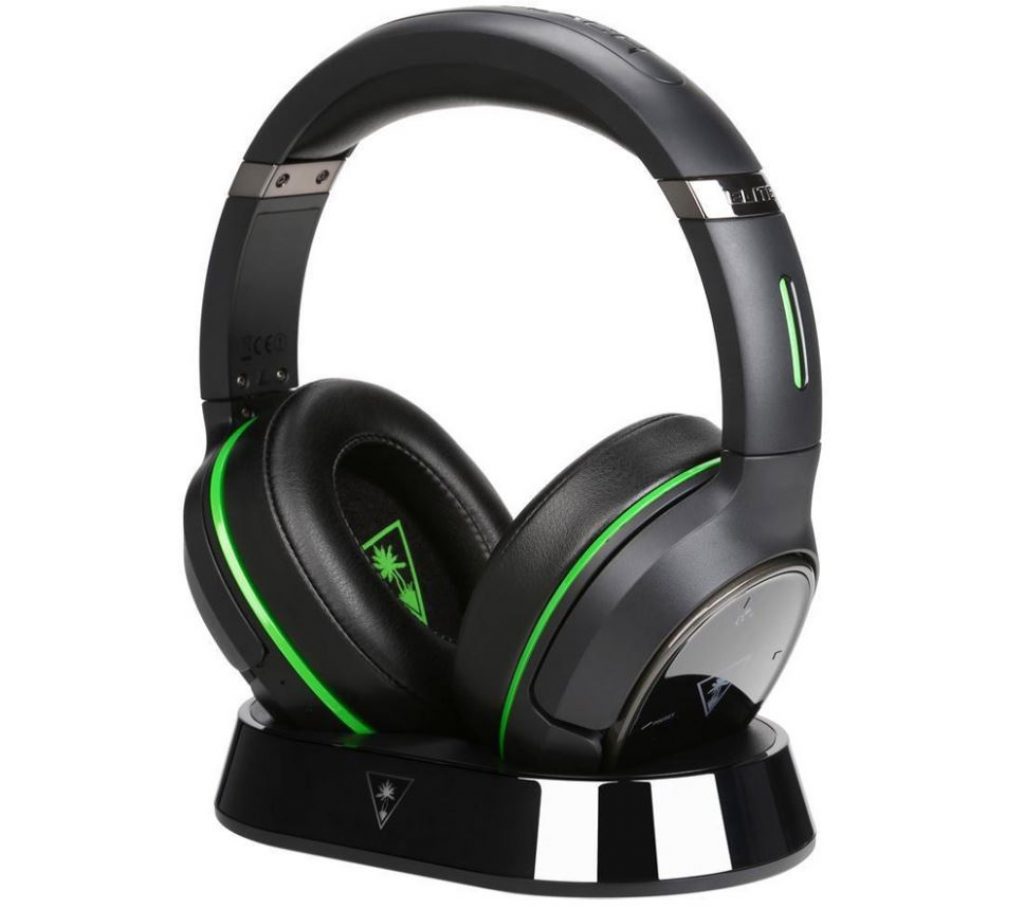 Bring your gaming experience to the next level by letting the Ear Force Elite 800X improve your game audio with the headsets dual-microphone without a microphone so that you can converse with your teammates with complete clarity. This starts as a very high-end and one of the best Xbox One gaming headsets. Whether you play a war, sport, or sci-fi Xbox game, this headset allows you to have the benefit of enhanced communication and also offers you the opportunity to hear things that others may not be able to understand.
For even more options, using Bluetooth, you can connect to your mobile device or tablet with this headset and also stream music wirelessly. The 7.1 surround sound of the speakers makes the Turtle Beach Ear Force Elite 800X one of the best Xbox One headsets because it gives the user a realistic experience and also feels professional.
SADES SA-810
Let's talk about a super budget-friendly. When it comes to wired game experience and decent sound quality, the SA-810 comes through in the link. This is a cool looking headset that has its style, including a sleek and functionally attached microphone, as well as the AFV volume control with an additional microphone-muted function.
The SA810 comes with a 40 mm HiFi driver and lightweight over the ear pads with adjustable headband. Regardless of the type of game you play on your Xbox, this is a headset that lets you experience a better gaming experience and lets you adjust the noise in your environment with its noise reduction function. The SADES SA-810 is a headset that is hard to ignore and one of the best Xbox One gaming headsets available in this particular price range.
HyperX Cloud II
This is a middle price point, and one of the best gaming headsets for Xbox One but is also a multi-user model that lets the user interact with teammates, friends or opponents, whether you're playing on a PC, Xbox One, Xbox One S, PS4, PS4 Pro or Mac. It is a compact, lightweight headset with ear cushions in artificial leather foam for a better level of comfort. This is a noise-canceling headset that removes you from your day and offers you a realistic gaming experience.
If you are interested in improving your gaming accessories or want to add a bit of comfort to your gaming sessions, then this is not only a comfortable headset, but the up-to-date technology offers 53mm-capable drivers with a frequency response of 15 -25 kHz for a more smooth sound. It also includes 7.1 virtual surround sound, noise-canceling microphone, echo cancellation of the sound card. The HyperX Cloud is very efficient, and one of the best Xbox One headsets that can be used in various settings but also have a moderate price tag.
Turtle Beach Ear Force XO One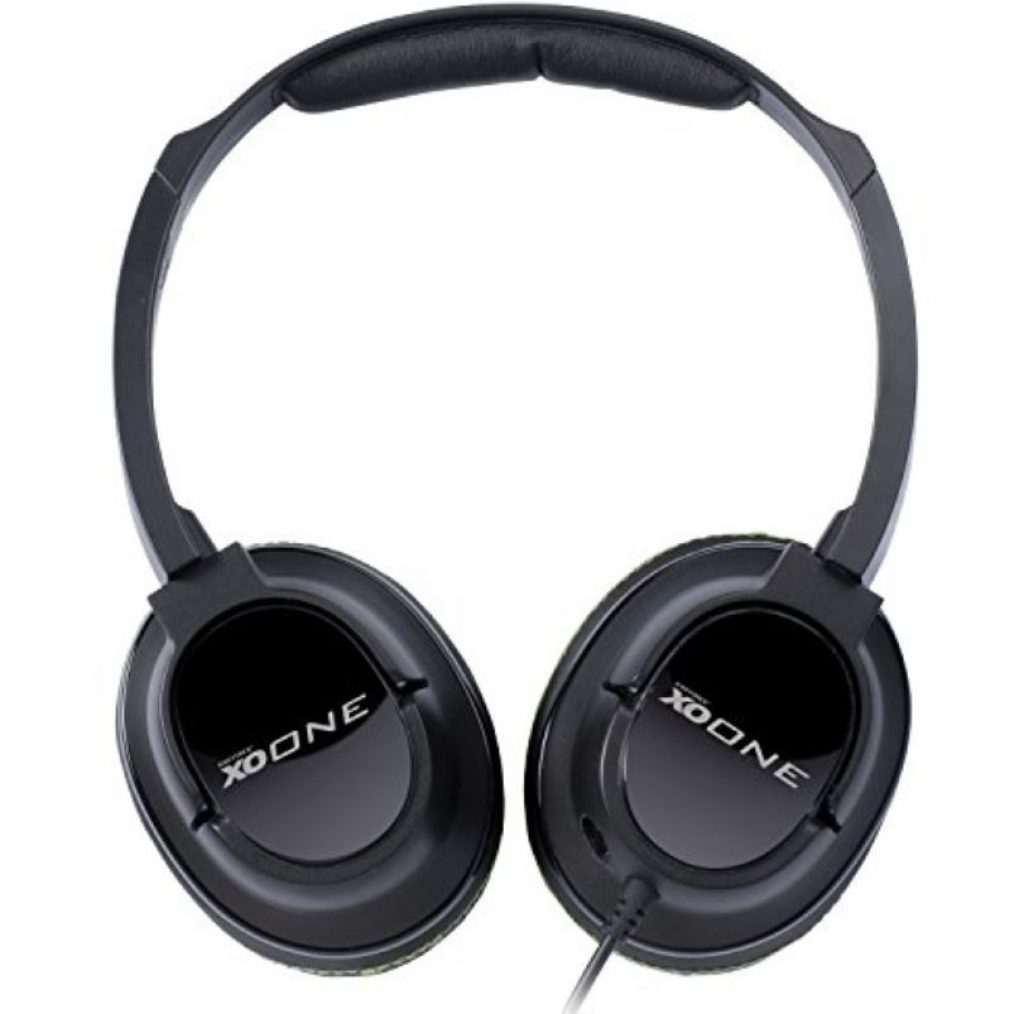 This wired headset offers a great mix of affordability and quality. The XO One provides an even stronger sound with fast-access controls, making it one of the most accessible gaming headsets out there (within reach are variable bass gain, microphone monitoring, master volume, and microphone mute). These sturdy 50 mm speakers for the ear create a surround sound for extra clarity and a better overall experience for the gamer.
If you enjoy Xbox Live, the highly sensitive and adjustable microphone of the XO One ensures that your gaming interactions are heard. This leather-wrapped headband also provides the gamer with a soft cushion to sit back, relax, and let the game come to you. If you are looking for the right balance between comfort and high-quality audio sound, the Turtle Beach XO One is an excellent choice when it comes to both a trendy brand and one of the best Xbox One headsets on the market.
Astro Gaming A50 Xbox One Edition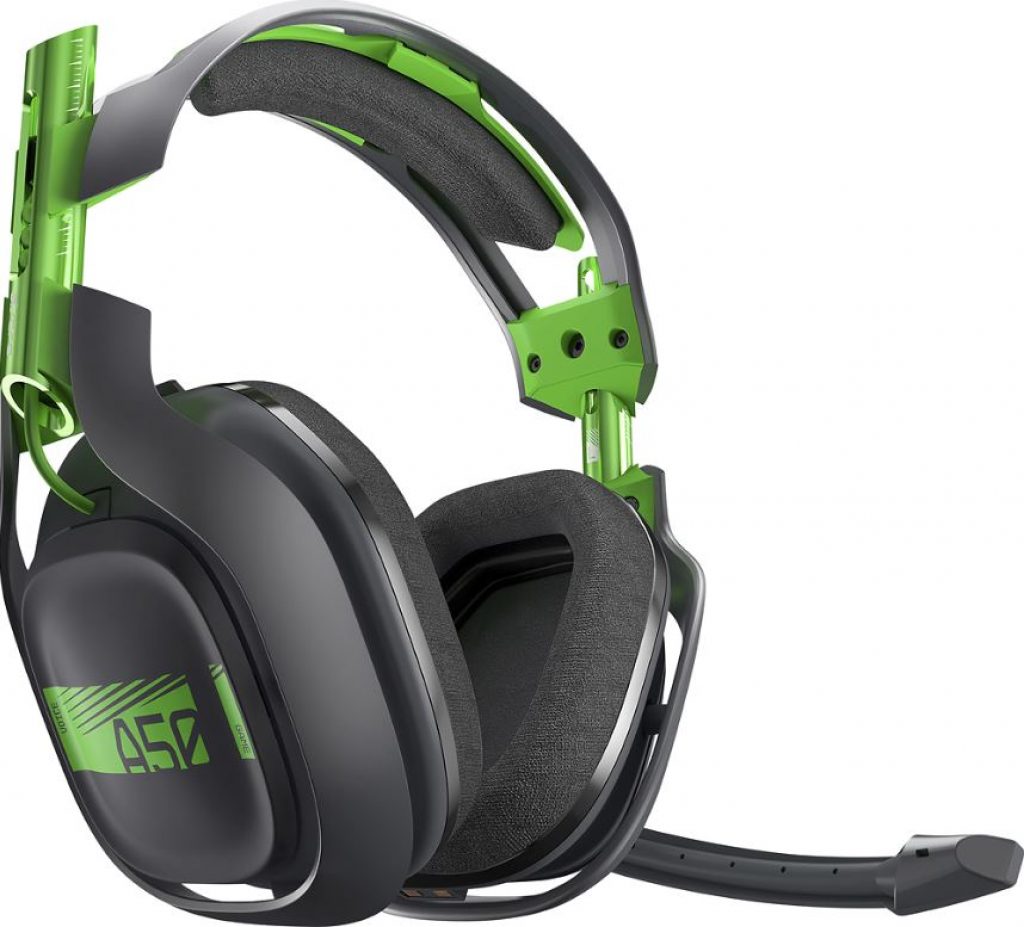 Let's talk about high-end. Not only one of the coolest looking headsets on the market, but also one that delivers exceptional ergonomics, acoustics, and durability for the best possible gaming experience. It is equipped with a brand new ASTRO base station that comes with a 5 GHz wireless transmitter for improved low-latency voice, making it one of the best Xbox One headsets out there when your budget is higher than most.
Whether you're fighting crime, dominating on the battlefield, or winning football championships, with this headset, you can communicate for hours at a time. In essence, the 15-hour battery life of the headphones is one of the more impressive batteries when it comes to gaming headsets. The Dolby Headphone 7.1 surround sound takes your gaming sessions to new heights because you feel like you are part of more than just a video game. So, go ahead, escape the reality with the Astro A50 Xbox One Edition headset if you have some extra money in that wallet.
SteelSeries Siberia 800
Last but not least, experience your Xbox gaming with the Siberia 800 gaming headset. This is a heavy-duty headset with wireless technology to exit our list as one of the best gaming headsets for Xbox One to bring your video game sessions to life. With this headset, you can enjoy your gaming sessions with 7.1 surround sound technology, OLED transmitter (controls such as voice chat and EQ settings). No Lag wireless audio, a retractable and directional microphone, and the gooseneck of the headset also include two hot-changeable Li-Ion batteries for virtually unlimited playing time.
Li-ion batteries are as good as it is when it comes to wireless electronics, because you do not have to worry about overheating your headset or if the battery is nearly empty. This is a multi-purpose headset that can be easily used by more than just Xbox gaming, and you can also use it effectively with Apple TV, PC / Mac, PS4, and PS4. If you're interested in upgrading your gaming accessories, the SteelSeries Siberia 800 is one of the best Xbox One gaming headsets that offers more than you might think with a huge price tag that's worth a few.
How To Choose the best Xbox One Headsets?
Wired or wireless – This discussion comes naturally to play with a lot of electronics, especially gaming equipment, in general. With a wired and regular gaming headset, you have unlimited playing time, less chance of delay or disruption in the connection. (We know that, especially in competitive gaming, which does not even risk a millisecond when it comes to letting others hear FX and footsteps first. Though it depends on your use and game choice, something like a sports game does not matter, but FPS, yes). On the other hand, wireless gaming headsets give you the freedom to wander around and not be confined to a thread with everything else that is said. It's all up to you.
Features – We are talking about the range of supplies (such as a microphone) to additional, improved sound quality such as 7.1 surround sound from Dolby. This is too subjective to tell you what's important, so let's leave it up to you, but keep in mind that many headsets are not high-priced for a reason and maybe worthwhile for some.
Price – We know some who want a headset of less than $100, while others are cool with a few Benjamin's. Do not be afraid to save if you find one that is just outside your target price range.