JBL has a history of delivering headphones that exceed its value range. Of course, JBL headphones usually are not necessarily the sounding headphones out the re. However, they're the sounding for its value, plus they provide cool options similar to Google Assistant integration, stunning design, and more. Now the company recently announced a new line of JBL headphones – JBL Live – beginning with the JBL Live 650BTNC headphones. And this is our JBL Live 650BTNC Review.
JBL Live 650BTNC Review Design
$119.00
$129.95
in stock
5 new from $119.00
7 used from $74.99
Last updated on August 5, 2021 10:11 am ⓘ
The JBL Live 650BTNC headphones are typically JBL when it comes to their design – and that is to the massive JBL logo that you see on the earcups. They even have a fantastic fabric headband and can be found in colors that you may anticipate from JBL – like the attractive darkish blue. They are additionally out there in black and white. On the left earcup, you will see a MicroUSB port for charging, which was very disappointing to see. On the right earcup, you will find the volume and playback controls, an on/off button, aux port, and a button to switch noise cancellation on and off.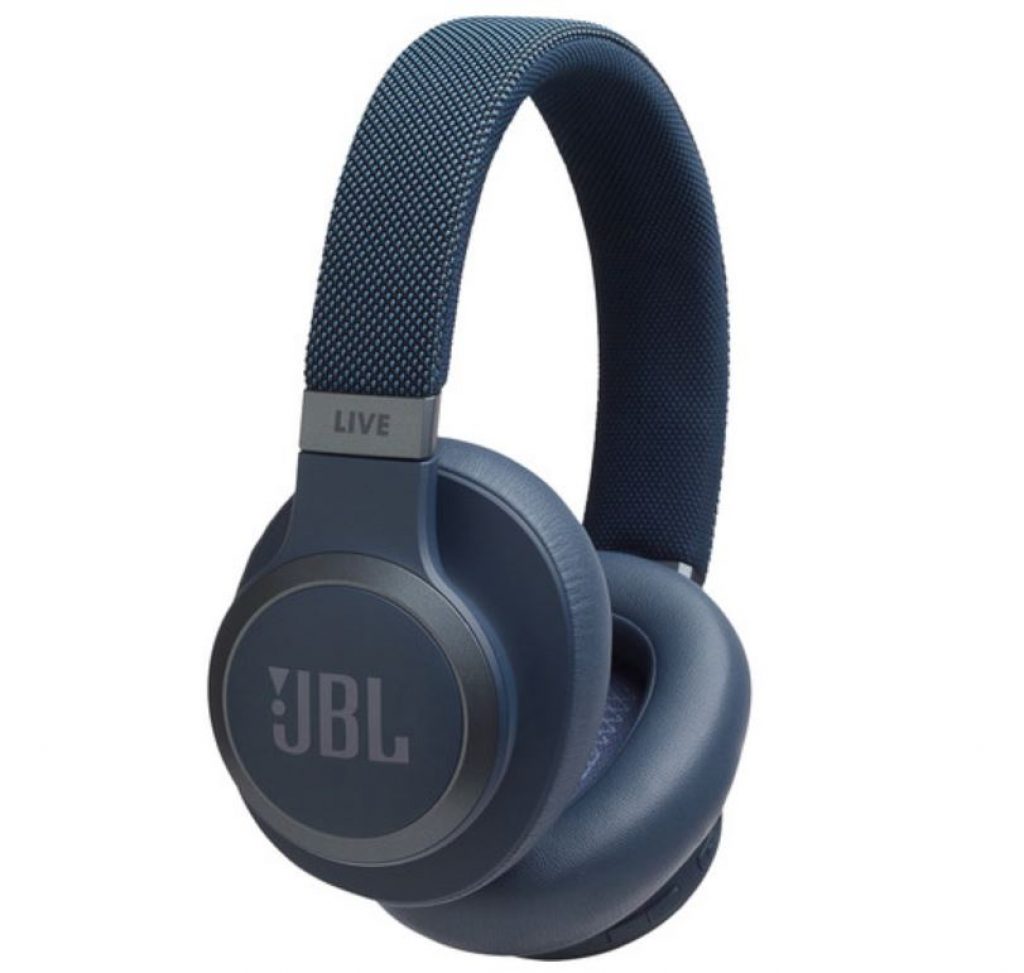 Overall, the JBL Live 650BTNC headphones look good and feel good. They are primarily fabricated from plastic; however, they don't feel cheap or weak and should face up to most everyday abuses. In the box, you'll get a MicroUSB charging cable, aux cable, and a canvas carrying case as well as to the headphones themselves. We would have preferred a stronger case for these headphones – particularly given their value and the fact that they provide noise cancellation.
Comfort
The JBL Live 650BTNC headphones not only look good, but they're also comparatively comfortable too. They have loads of filling across the ear cups and underneath the headband, and they don't seem to be overly heavy, which is useful should you put on them for an extended period. There are a couple of things that you need to have in mind. To begin with, the headphones have a comparatively heavy clamp, though we found that it was simple to get used to it after some time. Once you get used to it, you can put them on for a very long time without any discomfort.
JBL Live 650BTNC Review Sound
Ultimately, the crucial factor is how the JBL Live 650BTNC headphones sound – and fortunately, they sound reasonably good. The bass on the headphones is relatively good – however, it's not overwhelming. Many listeners will want that, whereas some want a more substantial bass response; however, the truth is that these headphones tend to emphasize the excessive finish, particularly when noise canceling is turned off. When the noise cancellation is active, the headphones sound significantly warmer and a bit heavier on the bass.
The midrange additionally works significantly, relying on whether or not noise cancellation is enabled. If it's on, the low mid-tones are a bit heavier, which usually makes for a warmer sound, whereas the high mid-tones are rather less distinguished. When noise cancellation is turned off, high and low mid-tones swap – there are barely more highs and barely much less low. The high-quality response is usually reasonably good on these headphones. Without noise cancellation, high-end is the most typical side of the headphone's frequency response, offering a typically bright and detailed sound.
Undoubtedly, with noise cancellation turned off, the headphones put a bit of an excessive amount of emphasis on the high-end. When noise cancellation is turned on, the high-ends are a bit tamer, and we expect that this usually gives better listening experience. Overall, the noise cancellation works pretty well on these headphones. It's not pretty much as good as on the Bose Noise Cancelling Headphones 700 Review or the Sony WH-1000XM3 headphones.
Performance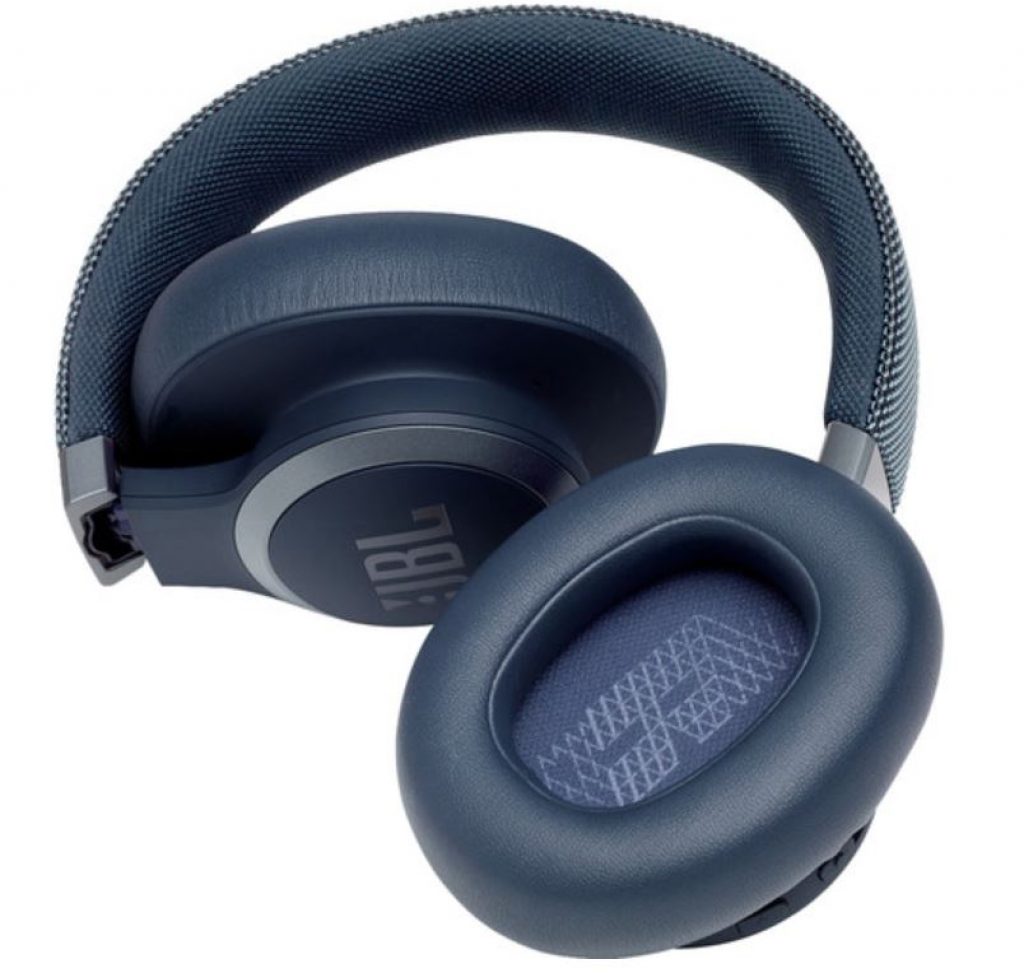 The JBL Live 650BTNC headphones connect to your audio device through Bluetooth 4.2, and as such, you get a listening range of up to 10 meters or 33 feet. We found that the headphones appeared to match completely – we by no means faced massive skips or lags while utilizing the headphones. When it comes to battery life, the headphones supply precisely 20 hours with noise cancellation on and 30 hours with noise cancellation off. That's relatively good – and implies that the headphones will last through your long journeys.
JBL Live 650BTNC Review Conclusion
JBL has once again proved themselves with the JBL Live 650BTNC headphones. They not only look good, but they're also snug and sound pretty decent. Noise cancellation is a bonus. But are they the most effective noise-canceling headphones at this price tag? The answer is Yes. However, they face stiff competition from Audio Technica ATH-ANC700BT headphones. However, the most effective noise-canceling headphones under $200 are the Sennheiser HD 4.50 BTNC headphones, which sound a bit better, but has shorter battery life.
The Best Noise Cancelling Headphones
$119.00
$129.95
in stock
5 new from $119.00
7 used from $74.99
Last updated on August 5, 2021 10:11 am ⓘ
Our Verdict
The JBL Live 650BTNC offers good noise cancellation, battery life, comfort, and features at a great price. We are impressed with the excellent package that JBL has put together here and recommend it for those who don't want to splash out on the flagship of Bose and Sony ANC headphones.
PROS
Dynamic, punchy sound
Supports Google Assistant + Alexa
Extremely comfortable
Great Battery Life
CONS
MicroUSB charging
Non-adjustable ANC