Whether you are tied up for cash, or just for a bargain compact to take as a spare, there are plenty of options available from big names. Our list of Best Cameras Under $100 are perfect choices for children who also want their first "right" camera. And with some models with WiFi for easy sharing and printing, these are good alternatives for young people who are too young to own their smartphone. Of course, not all models are full of features, but some pretty impressive examples are perfect as second cameras, travel companions, and emergency backups.
You will find different Nikon, Canon, and Sony models in our top ten choices, along with popular instant cameras that are great fun – but of course, there are ongoing film costs that you need to consider. Prices change all the time, but all our choices must be available for less than $100 – as prices may vary from week to week, some models may occasionally be just over $100 on occasion.
Best Cameras Under $100
Choosing the Best Cameras Under $100 was a challenge. There are many models, but many do not meet our expectations. Although it is inevitable that some people just expect too much from their cheap camera, it is reasonable to look for the best quality and the best features you can find for your budget. I believe that the above cameras on this page are an excellent example of the best camera you can find for this price range.
Kodak PixPro FZ53
If you have a small budget, but still want a good digital camera, look no further than Kodak's PixPro FZ53. With a 16MP sensor and a 28mm wide-angle lens, this inexpensive camera lets you capture more detail in every frame. There's also 5x optical zoom for taking pictures of distant subjects, and the camera's "auto detection" feature – which can recognize faces, smiles and blinks – makes it even easier to get the perfect shot.
The camera features numerous shooting modes (such as Auto, Image Stabilization and Panorama) and a wide range of preset scenes, such as Landscape, Fireworks, Glass, Indoor and Night Portrait. The PixPro FZ53 uses digital image stabilization technology to reduce blur, and the 2.7-inch LCD monitor lets you compose and view photos effortlessly. You can also record 720p HD videos at 30 fps with a simple press of a button and take up to 200 photos when the camera's battery is fully charged. Other noteworthy features include SD card support (up to 32 GB), an ISO range of 80-1600 and macro shooting.
Last update was on: October 18, 2021 2:06 am
Nikon Coolpix A10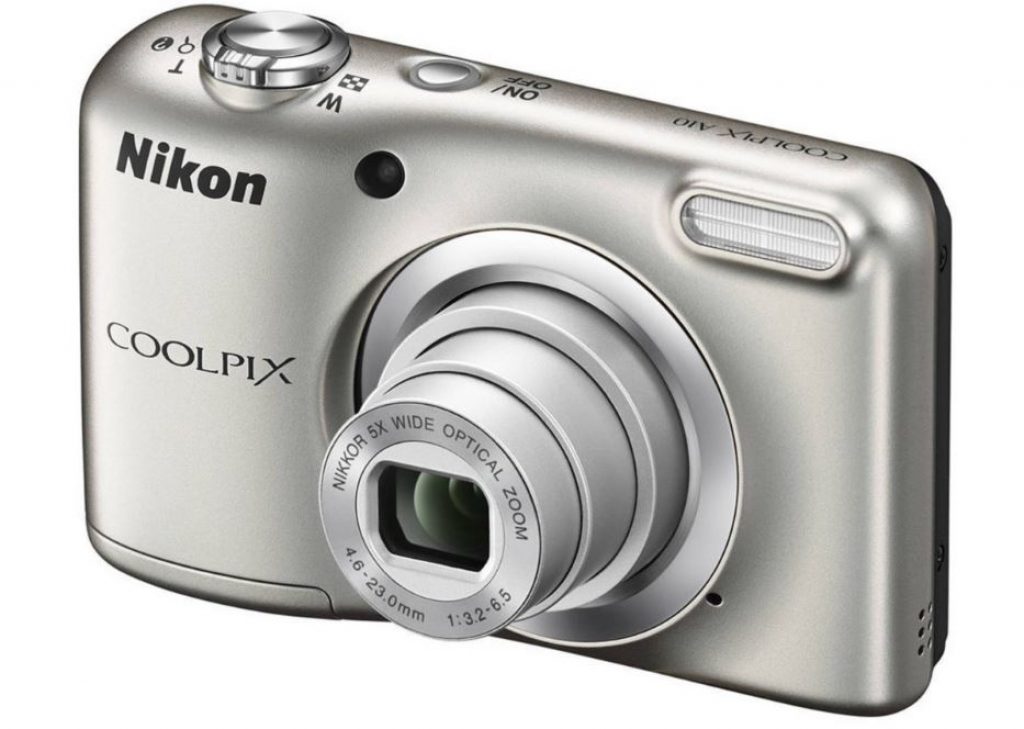 Type: Compact
Sensor: 1/2.3-inch
Megapixels: 16.1MP
Screen: 2.7-inch 230k
Viewfinder: None
Lens type: 5x zoom
Max burst speed: 1.2fps
Max video resolution: 720p
User level: Beginner
Nikon's extremely affordable and one of the best cameras under $100, the Coolpix A10 is routinely the cheapest model of any manufacturer of big names. It may only have a 5x zoom lens, but with both image and video stabilization, it is a good entry option. Like many other models in this price range, it has a 2.7 inch LCD screen, and with the emphasis on a user-friendly button layout and controls, this is a straightforward camera to use. Best of all is that you get started right away with just two standard AA batteries, so you can easily turn it on. You can forget all the extra advanced features of the Coolpix A10 – and it is not an option for those who want to make Full HD video. But who is complaining about this prize?
Last update was on: October 18, 2021 2:06 am
Canon Powershot ELPH 190
Type: Compact
Sensor: 1/2.3-inch
Megapixels: 20.5MP
Screen: 2.7-inch 230k
Viewfinder: None
Lens type: 10x zoom
Max burst speed: 0.8fps
Max video resolution: 720p
User level: Beginner
Powershot ELPH models from Canon (also known as IXUS outside the United States) remain a trendy budget and one of the best cameras under $100. The 190 combines a low price with a fairly generous feature set, is ultra-thin and light, and incredibly easy to carry as a spare or travel camera. You should be able to find the most recent model of 190 for a fraction of less than $150, and it is our choice for the cheaper 185. The latter has no Wi-Fi and NFC and only has one 8x zoom lens instead of 190s 10x.
Whether these functions are worth the extra $40 is the most important question when choosing between the two. With a 20.5MP sensor, sharp image quality, and secure handling, the 190 is a small and slim compact camera with a wide appeal that is available in a range of colors. The image quality is clear and sharp, and the Wi-Fi and NFC must be attractive to photographers who want to upload and keep their images quickly and easily.
Last update was on: October 18, 2021 2:06 am
Sony Cybershot DSC-W800
Type: Compact
Sensor: 1/2.3-inch
Megapixels: 20.1MP
Screen: 2.7-inch
Viewfinder: None
Lens type: 6x zoom
Max video resolution: 720p
User level: Beginner
The Cybershot range from Sony offers several models of less than $100, with a large number of zoom options being the biggest difference. Our first choice, the DSC-W800, is a 6x zoom model with a 20.1 MP sensor and a few other features to make younger snappers happy, such as Sweep Panorama, Night Scene, Beach and Pet modes. One of the lightest models we could find, it is perfect to slip into your pocket. And although it will not set the world on fire (with only 720p video recording and no Wi-Fi), it is routinely available for a price that makes it one of the best cameras under 100 dollars.
Last update was on: October 18, 2021 2:06 am
Sony Cybershot DSC-W830
Type: Compact
Sensor: 1/2.3-inch
Megapixels: 20.1MP
Screen: 2.7-inch
Viewfinder: None
Lens type: 8x zoom
Max video resolution: 720p
User level: Beginner
This Cybershot hovers above and below the magic of $100 – with the standard black model that is often slightly cheaper than the silver, pink, and (crazy) purple models that are also available. It has the same 20.1MP sensor as its little brother the W810, but your extra $30 or so will be invested in the improved 8x zoom lens. Elsewhere, with retouching in the camera, image stabilization, and 720p video recording, it is a similar story to its peers. And with face detection for up to eight faces, red-eye reduction, and blink detection, this should ensure good results in group shots. It is a lighter camera than a lot and is still a good choice for those who want one of the best cameras under $100.
Last update was on: October 18, 2021 2:06 am
Panasonic Lumix DMC-TS30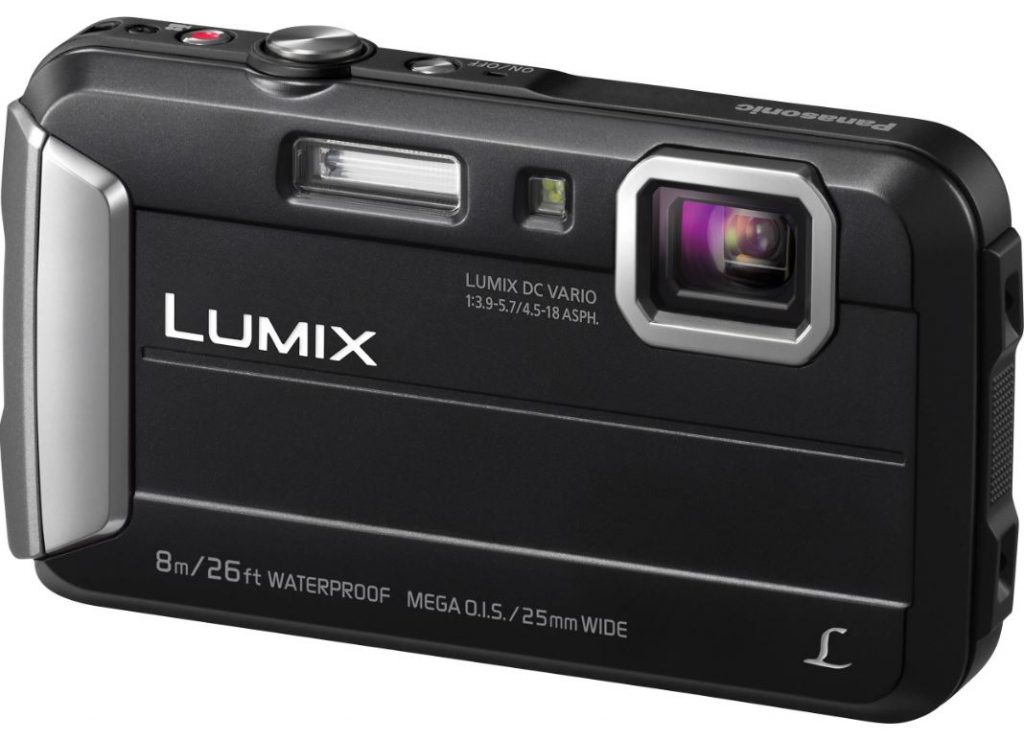 Type: Compact
Sensor: 1/2.3in
Megapixels: 16.1
Minimum shooting distance: 40cm
LCD screen: 2.7in 230k
Lens: 25-100mm (equiv) f/3.9-5.7
Waterproof: 8m/26ft
Shockproof: 1.5m/5ft
Freezeproof: -10ºC/14ºF
Max video resolution: 720p
The only specialist waterproof camera on this list, Panasonic's Lumix TS30 (known as the FT30 in Europe), usually floats just over $100. As such, it is a great entry-level model for anyone who needs a robust camera for travel experiences, although they are now what is older in terms of specifications. The robustness not only suits adrenalin addicts but is also a sensible choice for children who suffer from an accident Small and light enough to carry easily, we recommend you to buy a belt to ensure that the TS30 stays on hand when used in water. The video functionality will not win any prizes, with the only 720p max being recorded. However, for this price, the Lumix TS30 is still an excellent choice for photography of photos in challenging environments.
Last update was on: October 18, 2021 2:06 am
AKASO Brave 4
Arguably one of the best action cameras on the market, Akaso's Brave 4 offers a lot of features for less than $100. The 20MP Sony sensor lets you shoot razor-sharp 4K footage at 24fps and Full-HD videos at 60fps. Not only that, you can also take 20MP photos with up to 5x zoom. The camera features a number of adjustable viewing angles (e.g., 70 degrees, 140 degrees) and the built-in smart gyroscope ensures super-smooth videos with enhanced stabilization.
A 2-inch IPS LCD screen makes it easy to view and compose photos and videos, and there is also a smaller display on the front that can show important information such as battery level and recording time. The Akaso Brave 4 comes with a transparent case that makes it waterproof up to 30m (100ft), and there's even a special "dive mode" for filming all your underwater adventures. For connectivity and I/O, Wi-Fi and HDMI are included in the mix.
Last update was on: October 18, 2021 2:06 am
Fujifilm Instax Square SQ6
Type: Instant
Film type: Fujifilm instax square
Image size: 6.2cm x 6.2cm
Lens: 65.75mm f/12.6
LCD screen: No
Flash: Built in, three flash color filters
Self-timer: Yes, 10 secs
User level: Beginner
Now is a good time to snap up one of Fujifilm's incredibly popular instant cameras. The latest analog SQ6 model has a retractable lens (a focal length of 65.75 mm, which is 32 mm in 35 mm terms, and prints 62 x 62 mm photos at a 1:1 ratio. The selfie mirror on the front lets you perfect your pout before printing, and with special modes for macro, landscape and double exposure, as well as three color filters, it gives you a degree of creative control.
For the more ambitious youngsters, there's a tripod mount and an LED display that lets you see shooting information and control flash suppression, brightness and a handy self-timer. Of course, film needs to be purchased regularly, and most of the purchase options we found didn't include packaging, so keep that in mind when budgeting. The Blush Gold, Graphite Grey and Pearl White models are all available for the same price, but if you want the black-and-gold Taylor Swift edition, you'll have to pay extra.
Last update was on: October 18, 2021 2:06 am
Canon IVY CLIQ
Canon's digital cameras are the favorite choice of professionals around the world, but the Ivy Cliq is aimed more at budding young photographers. Available in three bright colors (Bumblebee Yellow, Lady Bug Red and Seaside Blue), the camera features a 5-megapixel sensor, a "selfie mirror" and an automatic LED flash. The best thing about this kid-friendly camera, however, is its built-in printer, which prints fantastic photos in seconds.
The photos (measuring 2 x 3 inches) are printed with "ZINK" (Zero Ink) technology, on a special adhesive-coated paper that allows them to be stuck anywhere. You even get a special "reprint" button to print copies with little to no effort. The Canon Ivy Cliq is ridiculously easy to use, thanks to an optical viewfinder that makes it easy to create compositions. It also has a MicroSD card slot and a MicroUSB port for connecting to a PC (both Windows and MacOS systems are supported) for transferring/viewing stored images.
Last update was on: October 18, 2021 2:06 am