The price category of less than $700 is the most exciting segment for drones for aerial photography. This is a very controversial battlefield where emerging brands such as XK and Cheerson can take over established players such as DJI and Yuneec for market dominance. While drone prices continue to drop and technology advances, the segment of less than $ 700 has quickly become the segment that offers The Best value when it comes to drones for aerial photography. Here is our list of Best Drones Under $700.
The drones in this list meet the minimum requirements for professional aerial photography. This includes having a 2-axis or 3-axis camera stabilizer for creating smooth, vibration-free videos. Another criterion is a minimum resolution of HD 1080P for videos, GPS positioning, and a flight time of no less than 15 minutes (in quiet flight conditions).
Best Drones Under $700
Of course, there are drones under the range of $300 that can take HD 1080P videos and have GPS, but these models are usually poorly equipped to produce aerial videos and photos for professional use. With that said, you expect to spend more than $300 if you're looking for a drone for aerial photography that can produce professional results.
DJI Spark
First of all, the DJI Spark is an excellent and one of the best drones under $700. It offers a full-HD resolution at 30fps and photos at 12MP. For the low price, the image quality is excellent. You will also appreciate the f/2.6 wide-angle with a 25mm focal length. With the ActiveTrack function, you can follow a person. Another advantageous feature is the 1/2.3 CMOS sensor, which stabilizes the overall video. With a decent flight time of 16 minutes, you have plenty of time to take the desired shots. Overall, it is a great drone with a built-in camera under $700. It is competitively priced, offers HD definition, and has an abundance of features!
DJI Mavic Mini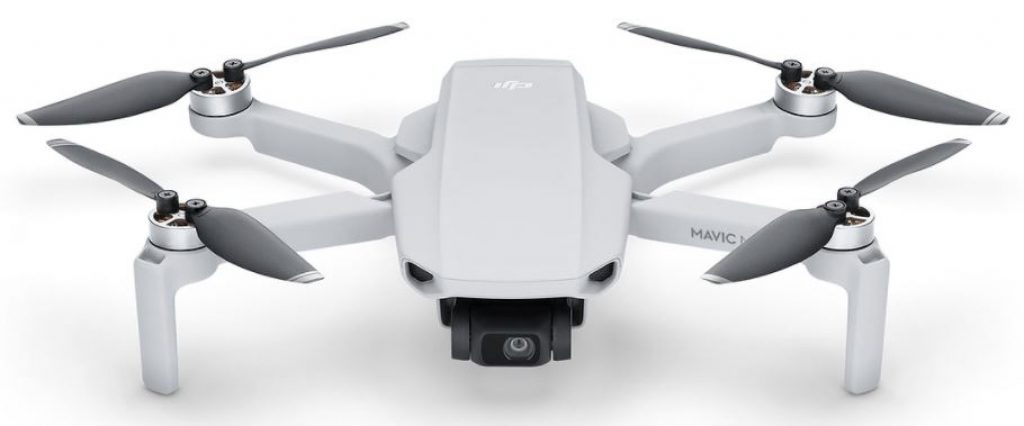 It is not for nothing that the DJI Mavic Mini is one of the highest customer-rated cameras under $700. It's also one of the best-rated drones because it's much more affordable than most. You can use it as a drone separately or as a bundle for a little more. It takes sharp 12MP shots that exceed the price. The most impressive feature, however, is its high resolution of 2.7 HD quality. If you are not familiar with 2.7HD, it is a 2.7 times higher resolution than the standard 1080P.
On a full load, it provides a surprising 30 minutes of flight time. The main secret to the phenomenal flying time at such a low price is the weight of 0.55 pounds. With a maximum speed of 27MPH, you can take cinematic aerial photographs. Keep in mind that this drone is extremely compact. But don't be fooled by its small size. It's very reliable and makes excellent video quality. In general, we explicitly recommend it for anyone looking for the best drones under $700.
DJI Mavic Air 2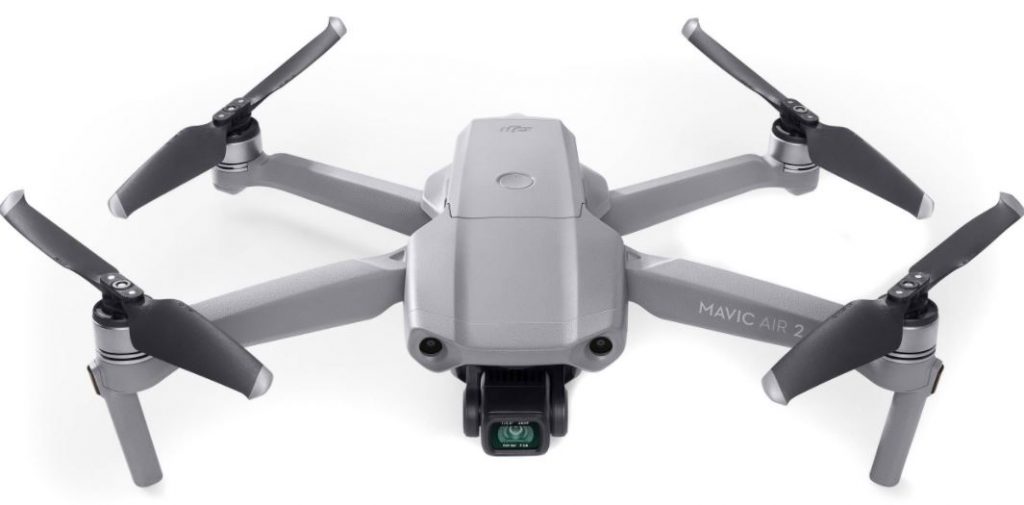 Ok, we're cheating a little bit, this isn't quite under $700, but the Mavic Air 2 is just too good for money not to be included in this review. It's a significant upgrade from its predecessors, the Mavic Air and the Mavic Pro, which has been discontinued. Mavic Air 2 has a better camera and sensors and has an extra control range. In terms of performance, the Mavic Air 2 is a definite upgrade from the Mavic Air.
Both have fantastic performance because they can float steadily in place without any input from the pilot on the remote control. This drone is a very forgiving flyer, ideal for beginners. Feel free to fly it even on windy days, with the caution, of course. The Air can reach a maximum speed of almost 70 km/h, which makes it one of the best drones under $700.
Parrot Anafi
The Parrot Anafi is one of Parrot's best entries for the consumer camera market. The new 21MP, 4K camera recognizes the power of a hinged gimbal and can point down and rotate to point up. This is extremely powerful for inspection services on drones but is built into a consumer-friendly foldable quadcopter design. The drone itself is a step up from Parrot's usual mostly foam construction.
Foam is great for building size without adding much weight; instead, the Anafi is a much slimmer package with a plastic body. Look for the now-standard set of features in the Anafi, such as foldable screw arms, foldable screws, a compact size, and a stabilized 4K video camera. The remote control uses your smartphone as a display, and you can change the batteries to extend your flight day. The Parrot Anafi sells for $699, which makes it one of the best drones under $700.
DJI Mavic Air
Amazingly, the DJI Mavic Air had an enormous price drop of 24% compared to the original price. Although we're not sure if this discount is permanent or temporary, we believe it's either the very best drone under $700. There are several reasons why we love it. First of all, the camera makes beautiful videos and photos. Possibly the highest quality on the list, it shoots a sharp 4K/30fps resolution at 100MBps. Not only does it capture vivid UHD videos and photos, but the panoramas are also remarkable.
It combines 25 photos in an impressive 32 MP spherical panorama. What's more, it is one of the most compact and portable 3-axis gimbal cameras on the market. Without the microSD card, the internal storage capacity is 8 GB. You will also appreciate the Active Tracker, foldable drone, burst shot capabilities, and slow-motion videos at 1080/120fps. Overall, we believe the DJI Mavic Air is one of the very best drones under $700. We highly recommend it!
HUBSAN Zino Pro
Next, the HUBSAN Zino Pro is an undervalued camera drone well below $700. With its sharp ultra high definition 4K resolution at 30 fps, it offers excellent video quality. It is the cheapest camera drone shooting 4K resolution on the market. On top of the 4K resolution, the 1/3 Sony sensor, Ambarella A12S Image Chip, and 60 Mbps maximum speed all improve the overall video quality. This drone gives you a flight time of 23 minutes on a full battery.
It has a three-axis gimbal and ensures a stable flight. You'll also appreciate the image tracking, the panorama, the automatic return home, and the ability to orbit the earth. If you're nervous about buying a drone because you think you'll crash it, it has a fail-safe for low battery and losing control. But just because it has safety features doesn't mean it can't crash. Make sure you learn slowly in an open field and get used to it! Overall, this is one of the best drones under $700.