Best Drones Under $500: Many people think that drones only fall into two categories. First, you have the toy-like, sub $100 group designed for quick fixations of fun. But the problem with these drones is that they do not offer much in the field of end products. There is the $1000+ group that would not look out of place as a Hollywood movie set.
These drones are equipped with HD cameras, GPS, and long-range radio controllers. But there is good news – there is a middle way. It is possible to find a relatively affordable drone that combines some for the Best technology with The Best hardware. Best Drones Under 500 Dollars have become very popular nowadays. More than 2.5 million personal drones were sold of 2021, according to recent statistics, and in the coming years, the figure is expected to rise exponentially.
List of the best drones under $500
Below are the best drones under $500, and they are all packed with useful features and can deliver excellent performance. Some of these drones are the first-class drones of last year, while the others are designed to close the gap between the top-end drones. It's time for you to make your choice now that you know the features and specifications of the Best Drones Under $500 currently on the market.
DJI Mini 2
The original DJI Mavic Mini was a very important machine for the consumer hobby drone market. The DJI Mini 2 is the next generation of super-compact camera drone, it is a solid improvement over the original Mini, especially in terms of camera and flight capabilities. You still get a sub-250 gram drone, but now you get a 4K camera, greatly improved connectivity, a more durable design, and more power.
The newer 1/2.3-inch sensor produces 12MP photos and 4K video at 30 fps and 100Mbps data rate. For some, the most exciting update is the lossless zoom. With up to 4X zoom, you can safely fly at a distance from your subject, perfect for those pet photos or capturing shots of a waterfall in the distance. For now, this is the best drone that you can buy under $500.
$599.00
in stock
3 new from $599.00
16 used from $511.31
Last updated on July 20, 2021 4:25 pm ⓘ
DJI Mavic Mini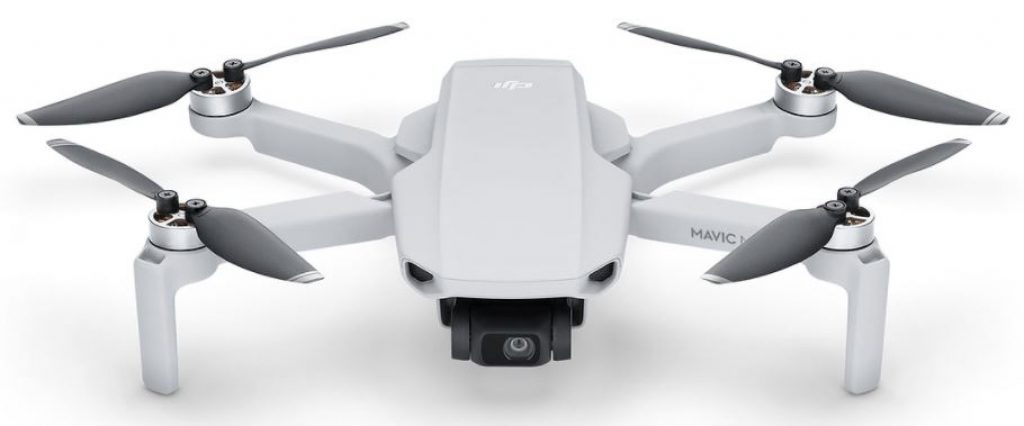 First of all, it is incredibly compact and easy to transport. Weighing less than 250 grams, the drone is one of the best models for taking spontaneous shots on the move. At the front of the drone is a camera that is supported by a three-axis motorized gimbal and is equipped with a 1/2.3-inch sensor. The DJI Mavic Mini camera's video recording capabilities are limited to 2.7K Quad HD resolution, with a frame rate of 30 fps. The alternative is a 1080p video at 60fps. Besides, it can also record 12MP images.
Some of the best features of the Mavic Mini are its autonomous flight modes. This allows every pilot to take sharp, clear photos without the need for an expert in flying. The Mavic Mini also has some excellent specifications, such as the maximum control range of 4 km (2.4 miles). The flying time is also quite impressive, considering how small the drone is.
The drone can, of course, also transmit Live Video in high quality, real-time with 0 latency. The best FPV experience you can get from a drone within this budget. The quadcopter is so light that DJI was able to fly up to 30 minutes. This is on top of the whole drone market. Overall, the Mavic Mini is an excellent option and currently one of the best drones under $500.
$399.00
$499.00
in stock
30 new from $399.00
15 used from $342.46
Last updated on July 20, 2021 4:25 pm ⓘ
DJI Spark
The DJI Spark is designed with the beginner in mind. You can also download the free DJI Go app and then control the drone with a smartphone up to 1.2 miles away. The flight time is about 16 minutes. If you're new to drone flying, you'll be happy to know that this drone has automatic obstacle detection and collision avoidance built-in. Advanced users have the option to disable this feature and put the drone in sports mode for top speed flights up to 31 miles per hour.
It comes with a camera mounted on a rotating gimbal, which is stabilized in two directions for stable shooting. Spark takes 12-megapixel photos and shoots video at 30 frames per second in 1080p. This drone has several special flight functions, such as responding to hand gestures that can be used to control the drone and create a self-image. DJI Spark is currently one of the best drones under $500.
$445.00
in stock
3 new from $445.00
5 used from $299.95
Last updated on July 20, 2021 4:25 pm ⓘ
Holy Stone HS720
Holy Stone has been one of the most exciting companies in 2018. Some of their products are starting to stand out from the rest, as the company is proving itself, and its customers deserve a share of the drone market. One of their better drones is the recently launched Holy Stone HS720, which is also featured in our recent buyer's guide (drones currently for sale). I have to admit that I was amazed by the performance of the HS720; it feels like I'm flying a high-end drone.
Very responsive, very agile, it is even able to fly in windy conditions. I have to say; if you are a fan of aerial photography and videography but don't have a high budget, then the HS720 is one of the most viable alternatives. With a price well under $350, it will not disappoint you. Holy Stone HS720 has specifications that even DJI Phantom 3 can match. First of all, the drone is capable of flying up to 1600 meters. If you're a long-range drone fan like me, you'll love the HS720 because it flies far beyond your field of vision and yet returns thanks to its auto-return feature safely.
In terms of flight time, each battery can fly for up to 26 minutes. Something I was very excited about. Holy Stone tried to do what Syma and DJI did. The brand produced its action camera instead of forcing its customers to buy an SJCam or GoPro, or others. And they gave him nails. The HS700 had a good quality camera with 12MP, able to film 1080p video and broadcast live video, the HS720 upgrades that to a 2K FHD 5G camera. Overall, this is one of the best drones under $500.
$279.99
in stock
3 used from $247.93
Last updated on July 20, 2021 4:25 pm ⓘ
Hubsan Zino Pro
The Hubsan Zino Pro is an excellent drone for recreational pilots. One of its most important features is its portability. Just like the Mavic Mini, it can be folded to a compact size that is easy to transport. It also comes with a reliable 4K camera, 3-axis gimbal, and a respectable 23-minute flight time. What I like about this drone is the removable camera filter. This feature allows you to adjust the aperture and shutter speed more efficiently, giving you more creative control.
The Zino Pro also comes with a low-battery fail-safe, so you don't have to worry about your drone flying away or crashing because the battery is dead in the middle of the flight. This quad offers a nice mix of price, features, and portability. Overall, this is one of the best drones under 500 dollars.
Last updated on July 20, 2021 4:25 pm ⓘ
Ryze Tello
Built using many DJI parts, and sold on the DJI site in partnership with DJI, it is a common misconception that this is a DJI drone. The Ryze Tello is a fun little machine that serves many purposes. On the surface, it's a functional and capable high-end, toy-class drone. You can fly it with a mobile device, remote control or, in the case of the educational versions of this device, you can code your own functionality. The Ryze Tello is an attractive first drone for many pilots and parents of potential pilots. There are even a few different collaborations, such as the Iron Man edition Tello. Overall, this is one of the best drones under $500.
Last updated on July 20, 2021 4:25 pm ⓘ
Hubsan H501S
The Hubsan H501S was one of Hubsan's first GPS-enabled drones with a 1080p camera and brushless motors. This sounds like something common, silly to celebrate by today's standards, but this was a game changer for Hubsan and the toy drone market. Looking at 2017 and earlier, most toy class drones, including most of Hubsan's drones, used inefficient brush motors and all flew in what you might call ATTI mode.
While early drones had no navigation or object avoidance tools or flight assistance, GPS in the H501S gave it the ability to hover and even set a GPS-guided route through the mobile app on your smart device. With RTH functionality and more, the Hubsan H501S remains one of the best drones that holds the middle ground between toy class and what we might call the premium experience of full GPS flight control. Overall, this is one of the best drones under $500.
Last updated on July 20, 2021 4:25 pm ⓘ
3DR Solo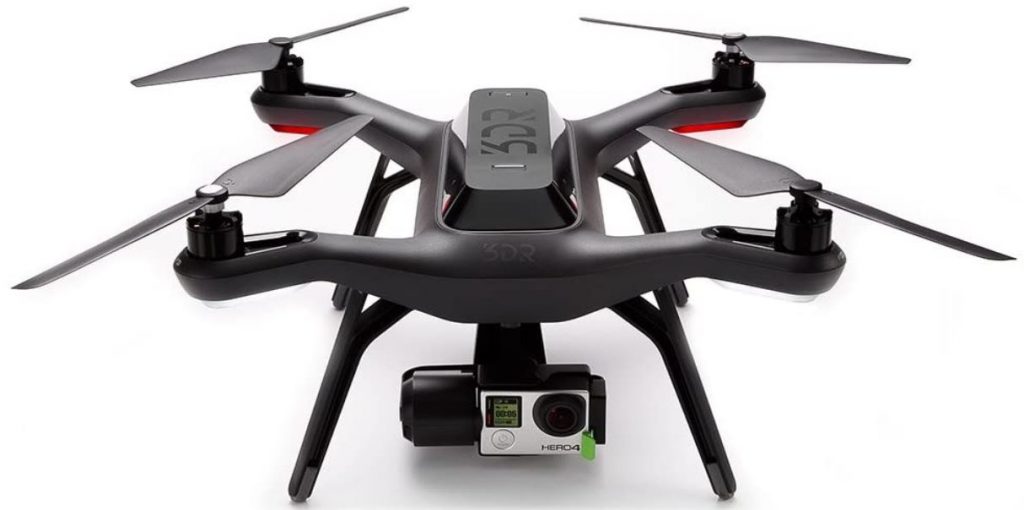 One of the oldest drones on our list, 3DR Solo remains to this day one of the best drones under 500 on the market, despite not being a recently released one. Perfect for use with a GoPro, widely used for semi-professional aerial video and photography among GoPro fans. One of the reasons why the 3DR Solo remains one of the most recommended drones for GoPro use to this day is due to its precise performance.
Equipped with an On-board 1 GHZ computer with Pixhawk flight controller, Solo is very responsive and stable. Definitely the type of drone you want to buy for your GoPro camera. Solo can reach an amazing top speed of 88km/h (55mp/h); not recommended for beginners. Overall, this is one of the best drones under $500.
$495.00
in stock
2 new from $495.00
9 used from $219.00
Last updated on July 20, 2021 4:25 pm ⓘ
Parrot Bebop 2
The FPV version of the famous Bebop series. The Bepop 2 is is a great FPV (First Person View) entry level quadcopter for anyone looking for a good and durable aircraft with Live Video. Like its predecessor, n is well suited for any skill level from beginners to experts. Can be flown easily without much hassle. It is stable and responsive to the controls. Can be flown both indoors and outdoors. However, also avoid flying it on windy days. It also has 3 speed modes. Overall, this is one of the best drones under $500.
$567.00
in stock
3 new from $567.00
1 used from $599.99
Last updated on July 20, 2021 4:25 pm ⓘ
Walkera F210
Made by one of the most reputable drone companies on the market, Walkera's F210 is the company's entry-level FPV drone racer. It is intended for anyone who wants to take up this new sport, but doesn't necessarily have the skills to build a custom drone from scratch. Again, we should start by pointing out that this is a racing drone, therefore it is not suitable for people who are piloting an aircraft for the first time; despite being a drone for beginners, we are talking about beginners in racing, not general rookies.
That said, the F210 is of course extremely fast and very maneuverable, very responsive to commands. It uses KV2500 brushless motors. Overall, this is one of the best drones under $500.
Last updated on July 20, 2021 4:25 pm ⓘ