Serious gamers play in two ways. PC gamers usually sit at a desk and use their keyboard and mouse, staring at a monitor that is only a foot or two away and usually measures between 20 and 30 inches. Console players, on the other hand, often sit on a couch with a gamepad and a headset and stare at a TV six or more feet away. The larger distance needs a bigger screen, and that means that monitors will not cut it.
So today, we are here with our list of Best Gaming TVs Under $1000  that you can buy right now. Under this budget, you will get The Best 4K Smart LED TVs from major brands like Samsung, Sony LG, etc.
Best Gaming TVs Under $1000 List
TCL 6-Series QLED TV 55-inch
The new TCL 6-Series R635 continues to shine as a beacon for budget TV buyers out there. It improves on the good value of the previous 6-Series QLED with Mini LED backlighting that adds a huge increase in contrast, and shows Mini LED technology far before Samsung or LG brought it to their respective TV ranges. The 6 Series is brighter than before, more colorful and has no hint of haloing or light bleed. It's designed in a new way to hide your cables and comes with THX-certified Game Mode for 1440p/120Hz gaming.
Upscaling from HD looks great on this 4K display, thanks to the work of TCL's AiPQ Engine, and you get a lot for your money, including Dolby Vision HDR and Dolby Atmos audio. It's not the ultimate LED LCD we dreamed it would be, due to limited brightness (about 700 nits in HDR) and poor motion handling, but it's truly an exceptional value and one we'd recommend to almost anyone. Overall, this is one of the best gaming TVs under $1000.
Last update was on: September 20, 2021 8:01 am
Vizio H1 OLED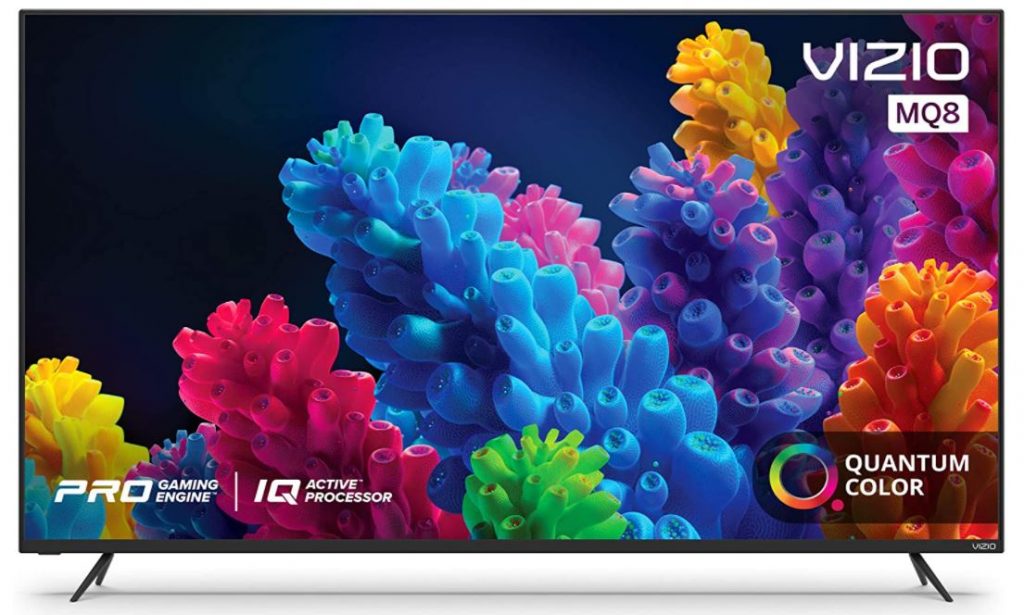 Vizio's new OLED TV – officially called the H1 – is a cheaper alternative to the more expensive screens produced by LG and Sony in recent years. For people who don't want to spend a fortune, the H1 has most of the same key features and offers largely comparable performance to other OLEDs for hundreds of dollars less. Of course, as an OLED display, it has some major advantages (and a few shortcomings) that are worth mentioning up front.
In the first category we have exceptional black levels and an extremely thin chassis, the other advantages of OLED are the exceptional contrast and wider viewing angles that most people can appreciate. The downside is that OLEDs in general are not as bright as their LED-LCD counterparts, and Vizio's OLED in particular is weaker than most. Overall, this is one of the best gaming TVs under $1000.
Last update was on: September 20, 2021 8:01 am
TCL 5-Series Roku TV (S535)
If you want an even bigger screen, the TCL 5-Series Roku TV is the biggest you can find for less than a grand. With the 75-inch model selling for $999, this is the best way to go big without breaking the budget, and even at that steep price, it still has plenty of great features to offer. The TV's QLED screen offers stunning color quality and clarity, and the Roku smart TV platform puts thousands of apps at your fingertips in an easy-to-use interface.
In addition to the QLED display's excellent color accuracy and full color gamut, it also offers top-notch HDR support, with Dolby Vision in addition to the basic HDR10 and HLG formats. With an input lag of 13.1 milliseconds, it's also one of the best affordable gaming TVs you can buy. And it's roughly half the price of Samsung's equivalent QLED TV, making it one of the best gaming TVs under $1000.
$

1,199.99

$

1,499.99
in stock
Last update was on: September 20, 2021 8:01 am
Hisense U8G Android TV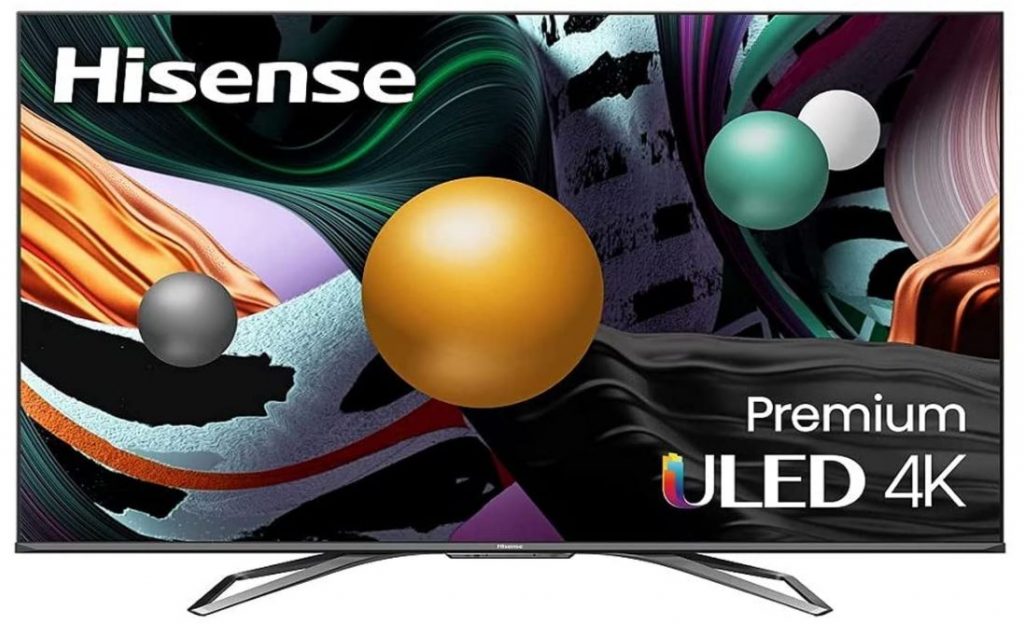 The Hisense U8G Android TV is our favorite affordable Android TV, offering a great smart TV experience (not to mention being our favorite Hisense model). With a quantum dot screen for more powerful, brighter colors and integrated Chromecast and Google Assistant, it's a full-featured smart TV that offers great quality at a reasonable price.
With support for both Dolby Vision and HDR10+, it also offers the best HDR format support you can find, along with Dolby Atmos sound. It has built-in voice control with microphones that listen to the room, so you can effectively use the TV as a smart speaker and provide the kind of smart home integration and control that would normally cost much more.
In our review, we were particularly impressed with the U8G's brightness, which is over 700 nits of peak brightness and combines with better-than-average HDR support for great performance that brings out highlights and shadows. With few complaints and many great extras, the 55-inch Hisense U8G Android TV is one of the best gaming TVs under $1000.
Last update was on: September 20, 2021 8:01 am
Hisense 55H9G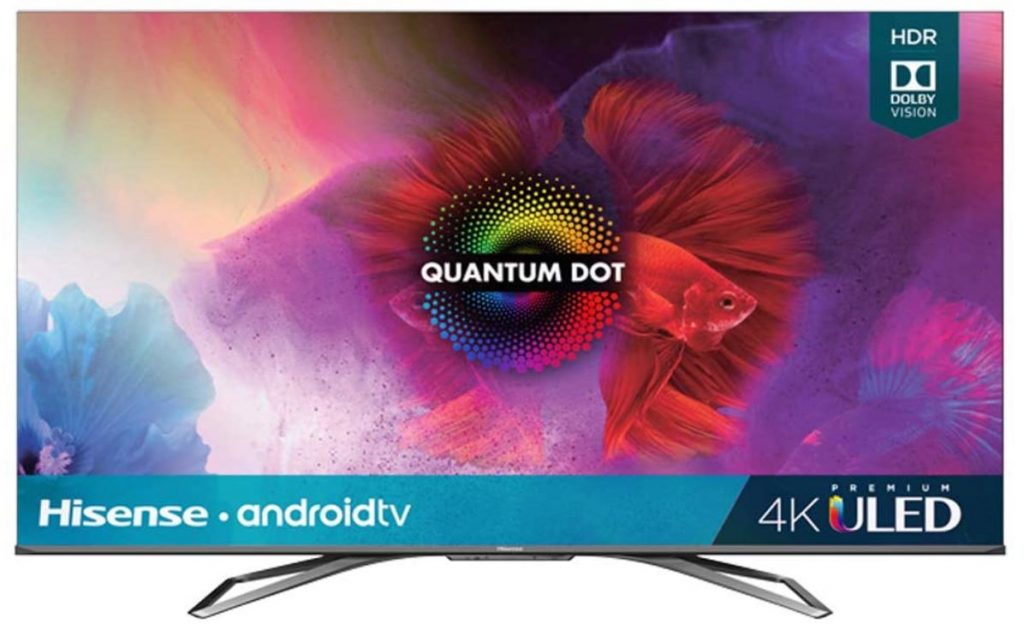 The Hisense 55H9G is the best TV under $1,000 we tested. It is available in both 55 and 65-inch models, and you can find both sizes under this price tag. It delivers impressive overall performance that can rival more expensive models. It is a bit limited in additional gaming features, but if you only need it to watch your favorite programs or movies, you will really appreciate it.
It performs equally well in bright and dark rooms. It gets bright enough to counter intense glare and does an excellent job of dealing with reflections. The VA panel has an excellent contrast ratio and incredible black uniformity, and the amazing full-array local dimming helps deepen black levels even further. HDR content looks great thanks to its wide color gamut, great handling of gradients, and high HDR peak brightness. Overall, this is one of the best gaming TVs under $1000.
Last update was on: September 20, 2021 8:01 am
Conclusion
With the release of consoles that support the 4K resolution and HDR graphics, coupled with the affordability of large-screen TVs, the gaming experience has never been better. But as any serious gamer knows, it's essential to know what to look for when choosing the Best Gaming TVs Under $1000 that fits well with your gaming experience. Of course, the format is essential, but that also applies to things like input lag, response time, image quality, saturation, and connectivity options.