Are you looking for the best Headphones, but do you only have a budget of $150? In this buyer's manual, we show you a wide range of options offered by the market. We have taken the necessary steps to find products of the highest quality, and we do not have to. Each headset is suitable for a different purpose. For example, the Razor headphones are best suited for games, while the Skullcandy is best for outdoor use.
Besides, we will share some of the essential purchasing considerations that a buyer must consider before buying the Best Headphones Under $150. At the end of this article, you will be familiar with things you need to look for, such as comfort, noise isolation, connection technology, and audio quality.
List of the best headphones under $150
Our list of the Best Headphones Under $150 will help you solve all the problems you encounter when choosing the best. Ultimately, it is essential to know which product characteristic or attribute has the highest priority. If you are looking for more subtle headphones of the best quality, check out our list of best wireless headphones.
Audio-Technica ATH-M50x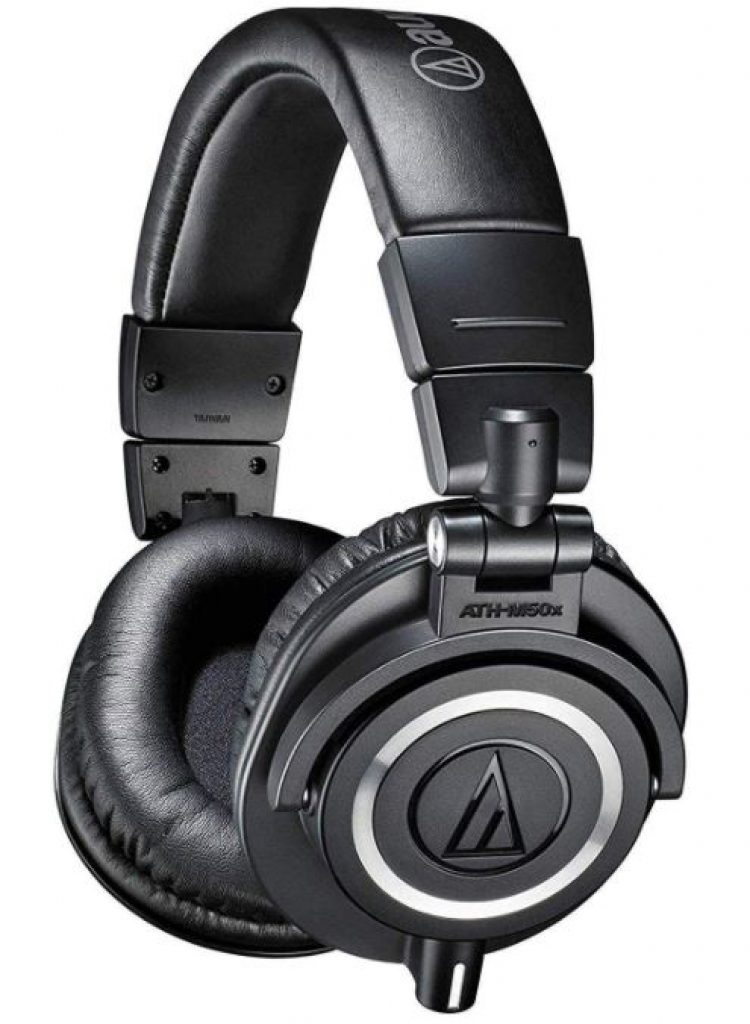 The ATH-M50x headphones are designed for professional use, but thanks to its sound and build quality, it has somehow managed to become one of the most popular wired headphones among all headphone users. The price of these headphones is slightly higher than that of an average consumer headphone, but the quality fully justifies it. It is available in black, white and bronze and weighs about 10 ounces. They also have an impedance of 38 ohms, making them easy to use and compatible with different types of devices.
Last update was on: September 20, 2021 2:29 pm
Skullcandy Crusher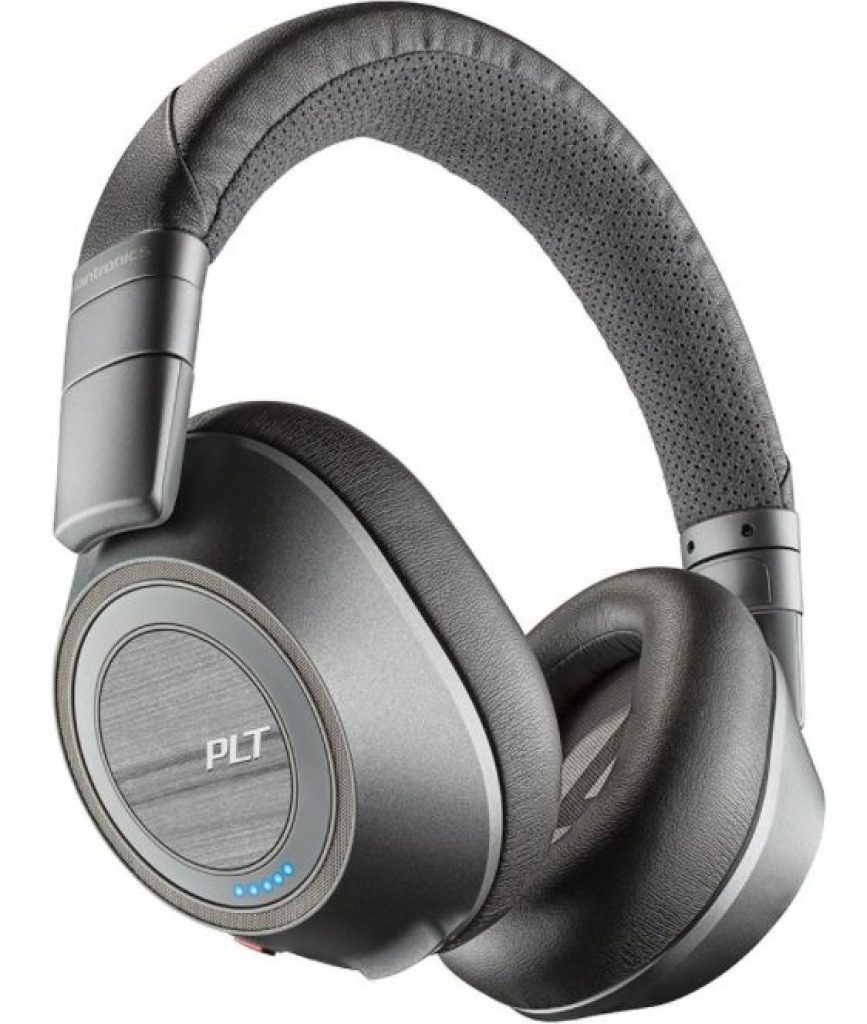 The Skullcandy Crusher headphones are the newer version of the previous Skullcandy Crushers released in 2014. They belong to the group of more expensive Skullcandy headphones, but they also boast much better build and design quality than the majority of models produced by the company. They support Bluetooth 4.0 and they are very portable and quite light (about 11 ounces). The battery lasts up to 36 hours and it takes 2.4 hours to fully charge it.
Last update was on: September 20, 2021 2:29 pm
Beyerdynamic DT 990 Pro
If you are looking for an affordable indoor headphone that feels and sounds great, then the Beyerdynamic DT 990 Pro headphones are the right choice for you. As soon as you look at them, you will see an amazing design and soft cushions on the cups that will make you want to buy the headphones right away. They belong to the group of open-back headphones and they are usually made for professional use. They are available in two versions, 80 and 250 Ohms.
Last update was on: September 20, 2021 2:29 pm
V-Moda Crossfade M-80
The V-MODA Crossfade M-80 headset uses passive sound isolation that suppresses ambient noise, allowing a clear audio session. Plus, with 40mm dual-diaphragm speakers, the headphones deliver a lively bass, a brilliant mid-range, and incredible treble without any distortion. Besides, there are no batteries included with this model, which means you can enjoy smooth, carefree beats, regardless of whether you charge the headset or not.
Also, the cable cord can be replaced for the right occasion – for example, if you watch TV, you can use a longer wire. The cable reinforced with Kevlar can support up to 1 million elbows and is 100 times more durable than the industry average. In public, however, the cable can interfere with walking if you do not connect it to your shirt. Also, the SteelFlex headband can support up to 10 flat elbows, which means it's not ideal for keeping these headphones around children. Overall, this is one of the best headphones under $150.
Last update was on: September 20, 2021 2:29 pm
Razer ManO'War Wireless 7.1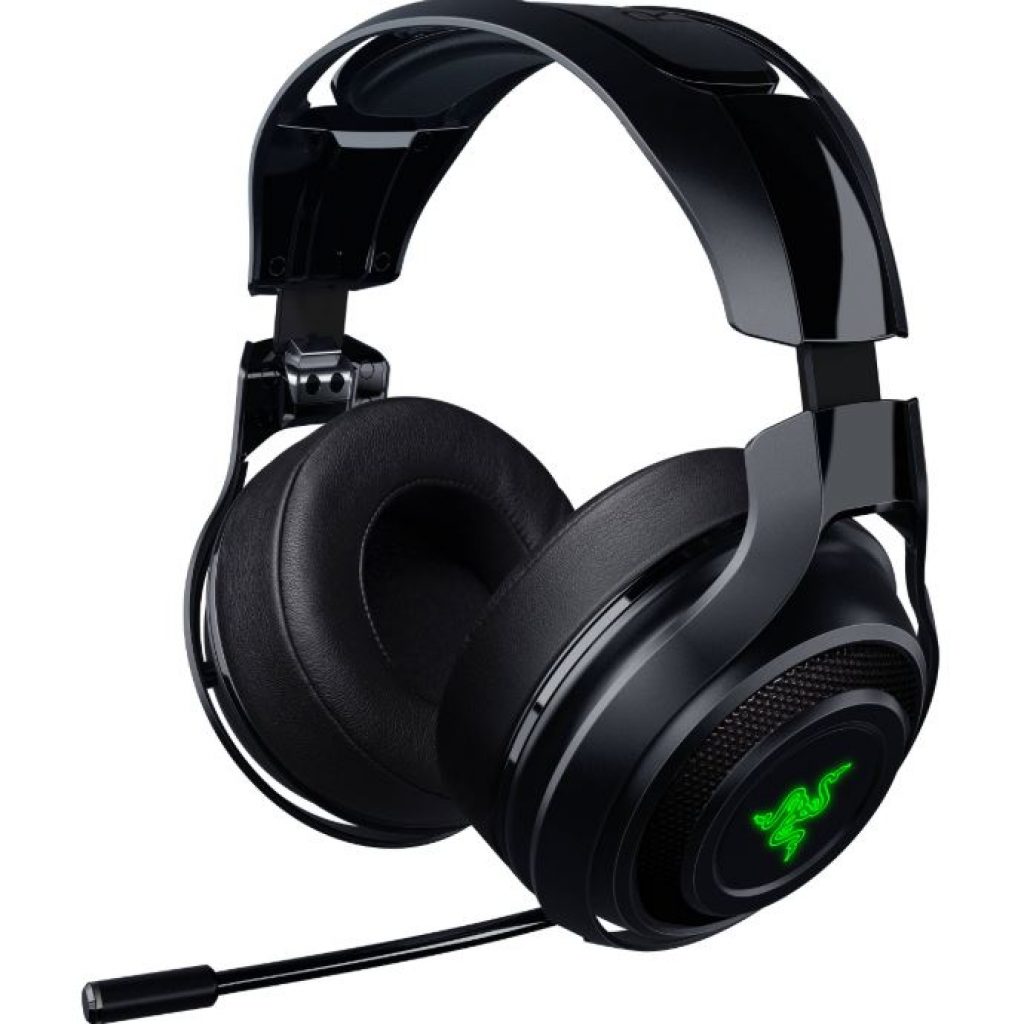 The Razer ManO'War headphones immerse you in a world of surround sound that gives movies, audio, and games a realistic sound. Thanks to the 50 mm neodymium magnetic speakers, the headphones deliver exceptional sound, unlike anything you have heard before. Thanks to the sound protection of the earmuffs, the experience is further improved. With a boom microphone, you can play games and talk without buying a microphone separately.
Also, the fluffy earflaps of artificial leather are ultra-comfortable and offer higher durability. The headset is fully customizable and can be adapted to each user. Moreover, it does not exert excessive pressure, unlike other gaming headphones. However, if you are looking for headphones outdoors, the Razer ManO'War is not the right choice because it can not withstand water, sweat, and dust. The feeling can be a bit voluminous when moving, and the design of the microphone of the tree is not suitable for everyone.
Last update was on: September 20, 2021 2:29 pm
Skullcandy Hesh 3
The Skullcandy Hesh 3 over-ear headphones are designed for all occasions, whether at home or on the go. The foldable design provides easy portability, and Bluetooth connectivity makes it easy to use outdoors. Besides, the life of the battery is 22 hours, and thanks to the fast charging technology, the charging time is 5 minutes, which corresponds to 90 minutes of noise. The Skullcandy Hesh 3 headphones use memory foam pads for comfortable user experience.
Also, you can use the headset without touching your smartphone, which considerably simplifies the process. The integrated buttons on the right side of the headset can be used to increase the volume, switch between songs, and pause the music. Although these headphones are suitable for going out, there are much better options if you are looking for indoor headphones. Moreover, the foam pads are not ideal for everyone, and if they are not comfortable, we recommend buying earmuffs separately. Overall, this is one of the best headphones under $150.
Last update was on: September 20, 2021 2:29 pm
Sennheiser HD 380 Pro
The Sennheiser HD 380 PRO headset uses a closed design for excellent passive noise reduction up to 32 dB, which means you can concentrate on the music and not on what is happening around you. Moreover, the design on the ear ensures that the experience remains super comfortable and that the headband is gently padded to prevent pressure. Also, the sound is excellent, and you can touch your ears directly with the EAR.
Besides, when you purchase this headset, you will receive a 2-year warranty on the most damage. However, it is unlikely that you will ever use it because the Sennheiser HD 380 PRO headphones are made from highly durable materials designed to last. A significant disadvantage of the Sennheiser HD 380 PRO headphones is that they are intended for home use and not for travel. The durable design is not equipped with waterproof attributes, and their use in the rain during walking can cause irreparable damage. Overall, this is one of the best headphones under $150.
Last update was on: September 20, 2021 2:29 pm
Cowin E7 Pro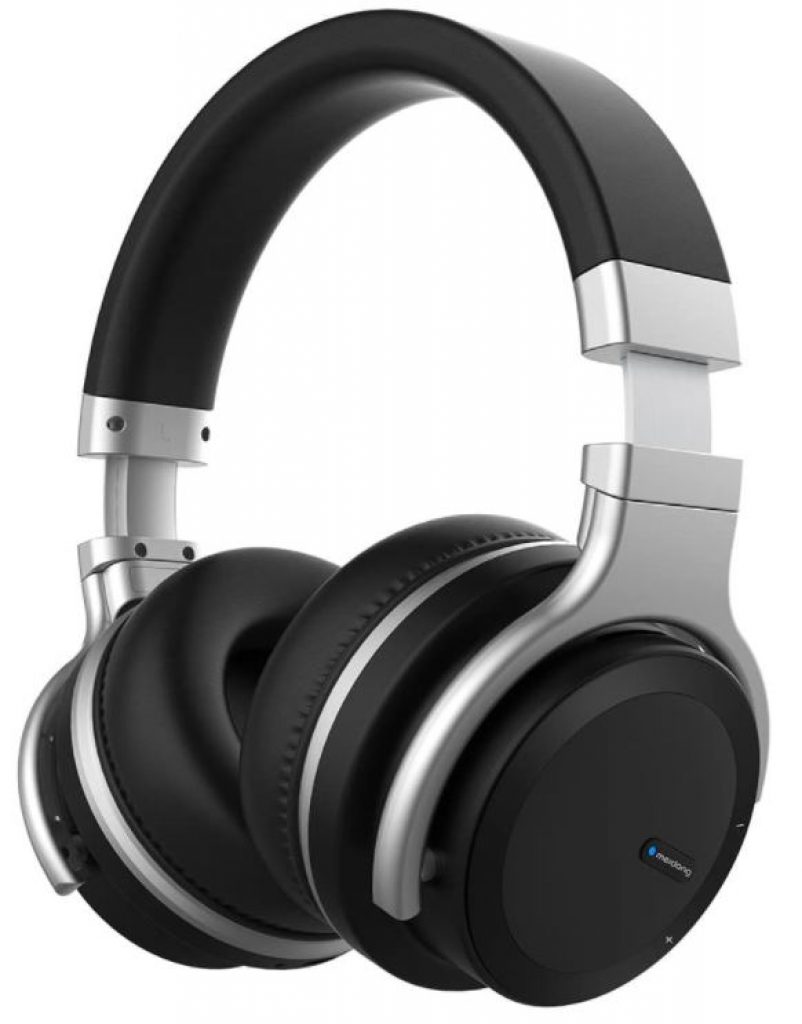 Our next choice is one of the most affordable, most popular and one of the most feature-rich headphone models on the list of best headphones under $150 in 2021. Cowin E7 Pro headphones have certainly earned this position thanks to their value for money. They come in black, blue and purple colors, they support Bluetooth 4.0, and they have a battery that can last 24-30 hours. Moreover, they have large 40mm drivers, while their impedance is 32 Ohms and their sensitivity is 75 dB. E7 tubes also support ANC and NFC shortcut.
Last update was on: September 20, 2021 2:29 pm
Mixcder E9
Mixcder E9 are headphones with a premium look and a very affordable price. If you don't know the price, you can easily mistake them for much more expensive headphones and just pass them by. In addition to its good looks and affordable price, the E9 headphones come with Bluetooth 4.0, ANC and a battery that lasts 18 hours (after a 2-hour charge).
The E9 is not the best headphones on the market, but it sounds very good. It delivers the kind of sound that covers most genres of music and remains appealing to listeners. However, if we had to pick one type of music that sounds best with these headphones, we would say it is music with a lot of bass. The bass is nicely balanced and accurate, while the mids are flat. The vocals could be a little clearer, but this is something that will not bother a regular listener.
Last update was on: September 20, 2021 2:29 pm
Plantronics BackBeat PRO 2
The Plantronics Backbeat Pro 2 headphones are the updated version of the previous Backbeat Pro. The headphones are reasonably priced and have an attractive design. It comes in interesting colors, weighs about 10 ounces, and offers enough comfort for a full-size headphone. The Pro 2 can be used either wired or wirelessly. The battery offers up to 24 hours of playback/call time, while they take just over 2 hours to fully charge.
Last update was on: September 20, 2021 2:29 pm
Things To Consider before buying the Best Headphones Under $150
Audio Quality
When purchasing the best headphones under $150 for both playing and traveling, the emphasis should be on sound quality. There are several factors that you need to consider before you place an order:
Frequency response: the frequency response is one of the essential functions to consider, as it tells you bass depth and highs. An economical headset has a frequency range of about 20 Hz to 20 kHz, but high-quality headphones have a much broader spectrum.
Used drivers: The size of the driver can vary from 30 to 50 mm, and the quality depends on the materials used to make them. The 50 mm speakers can produce more sound because the speakers are larger, but if the headphones are placed incorrectly, the music will not sound as good.
Built-in EQ: Some headphones less than $ 150 have an integrated equalizer that individually adapts to the kind of music you listen to, which means that the music will sound much better than ordinary headphones. Moreover, with some headphones, you can tune them to your liking. Therefore, if you like low energy consumption, you can configure them to focus more on low-frequency waves.
Comfort
Comfort is another essential feature that you should consider because wearing headphones that causes tension can be frustrating. Ideally, you want headphones under $150 with very thick ear cups soft to carry. Also, some earmuffs offer a noise isolation experience, which further improves listening. However, you still have the opportunity to buy the earpieces separately and exchange them with the originals. The memory foam ear cushions are very soft and can provide passive noise isolation, depending on the type you buy.
Connectivity
Connectivity is another consideration to be aware of, because it can make life easier, depending on the intended use. If you want to travel, consider buying a wireless headset because they do not have cable to harass you. This means, however, that you should not forget to recharge the headphones before every ride; otherwise, you will not have music.
The wired connection is not always a big problem if you're looking for headphones to watch TV or use it on your computer. The use of a wired headset increases the quality of the audio; objects cannot interfere with the transmission of waves. Moreover, you never have to worry about recharging the headset.
Noise-Cancellation
Noise reduction can help you focus more on the sound because it dramatically reduces ambient noise around you. Not all headsets have this function, but if necessary, we have included some options in the list below. All headphones do not eliminate noise, but most isolate noise from the earcups. Ear cushions usually surround the ears so that they can not let the music escape and, at the same time, prevent surround sound from penetrating.