Investing in advanced studio equipment is an excellent way to ensure that your work environment can keep up with your skills. Despite being one of the smallest pieces of technology you can have in a studio, headphones are by far one of the most critical parts of the puzzle. Today we are going to show you our choices for the best studio headphones under $500. This price range represents the first-class studio headphones. It is also a place where you will find countless models that are easily among the best studio headphones under 500 dollars on the market.
Spending this kind of money on headphones is a big step for most new producers. The performance you receive in return is worth it. Moreover, you get a very comfortable tool that makes your daily work so much easier. The models we have chosen for this list of best studio headphones under $500 are absolutely some of the best you can find the re. With whatever you go, you will not be disappointed. All you have to do is find the model that suits your specific needs and requirements.
List of the best studio headphones under $500
Shure SRH1840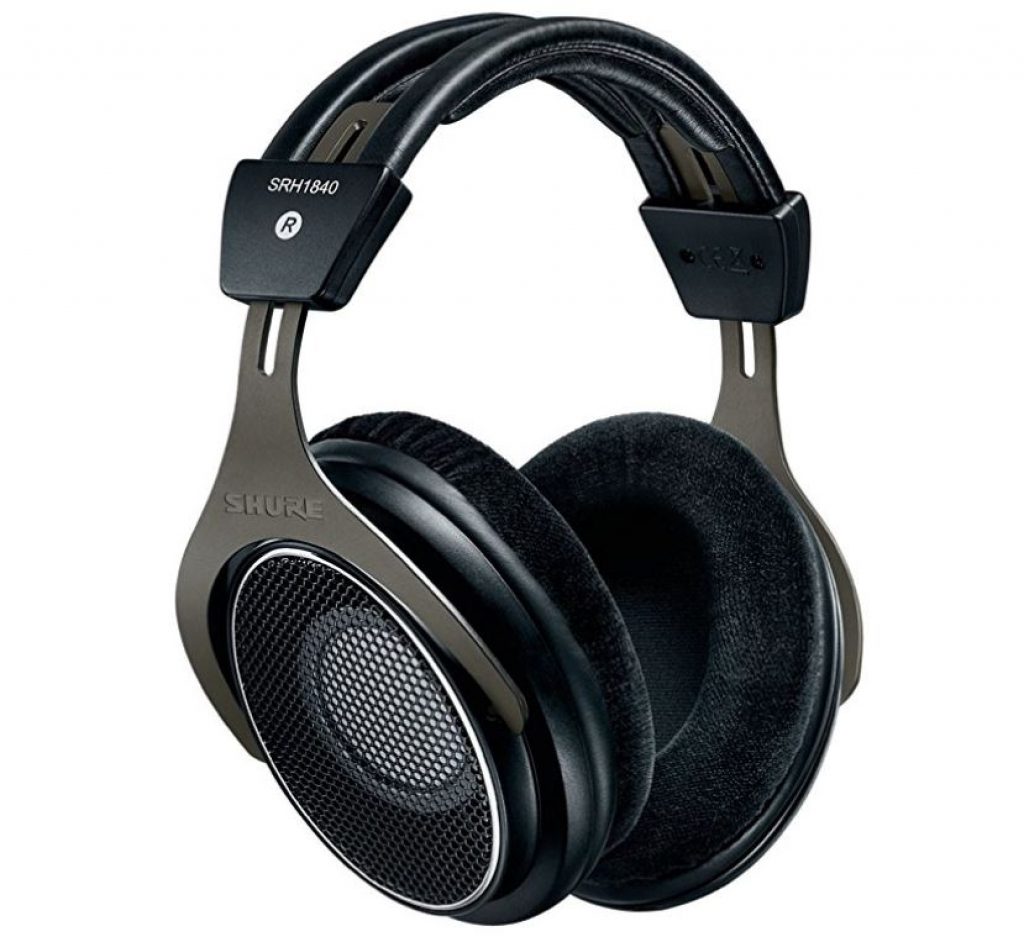 Shure is one of those names that are often mentioned in studios, both amateur and professional. The truth is that they are much better known because of their microphones. Yet Shure knows how to make good headphones. Those we view today go under the name Shure SRH1840 and represents one of the best studio headphones under $500.
As you can probably immediately see, these are open-back headphones. Shure's frame design provides great reliability and durability, although we would have liked a bit more padding on the headband. As far as hardware is concerned, the two neodymium drivers are incredible when it comes to transparency of sound. You also get that huge sound image.
Last update was on: October 18, 2021 1:33 pm
Shure SRH1540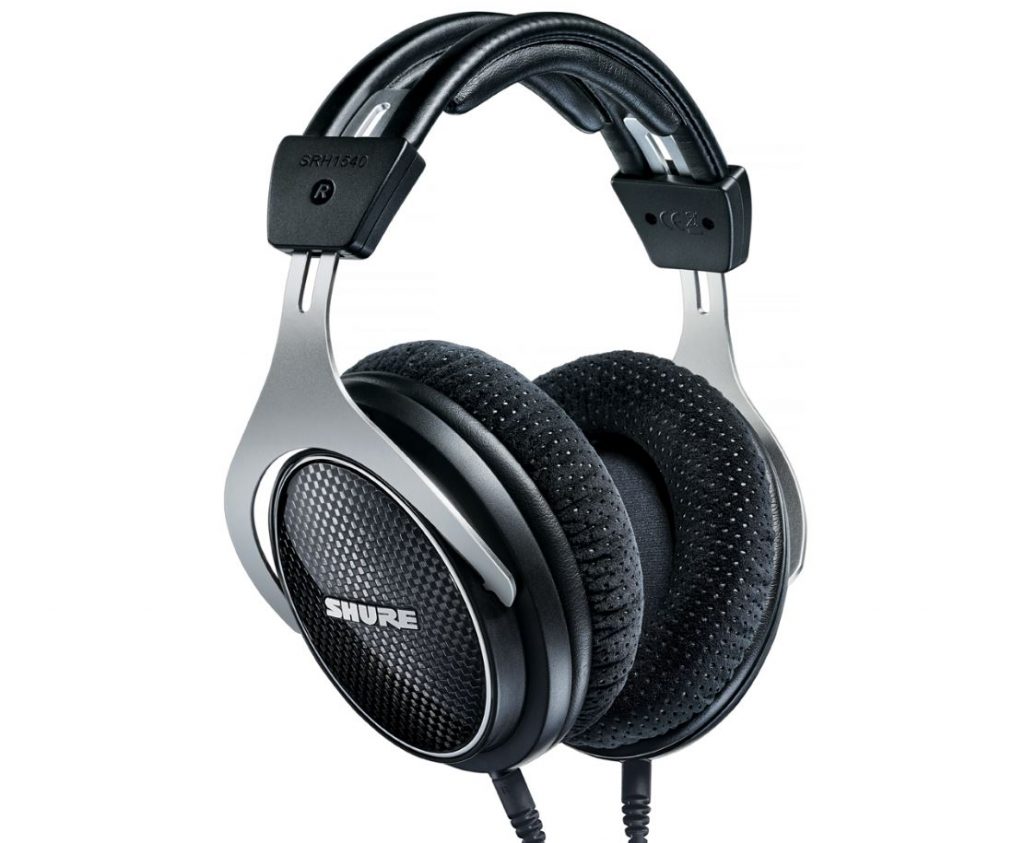 After covering the open set of cans from Shure, it was only logical to include a closed-back model. The one we have chosen for this list is the Shure SRH1540 and is one of the best studio headphones under 500 dollars. Even though these two resemble each other, they are very different. Where the open-back version offers that spatial dimension, the closed back-set provides the highest accuracy. The only real mistake in this is the padding on the frame.
Shure uses the same frame design for this entire range of headphones, so it's not too strange to find the same errors. Performance-wise, the SRH1540 is an entirely different ball game. Large, flat sound with a lot of accuracy over the entire range is what you can expect.
Last update was on: October 18, 2021 1:33 pm
Beyerdynamic DT 1990 PRO Studio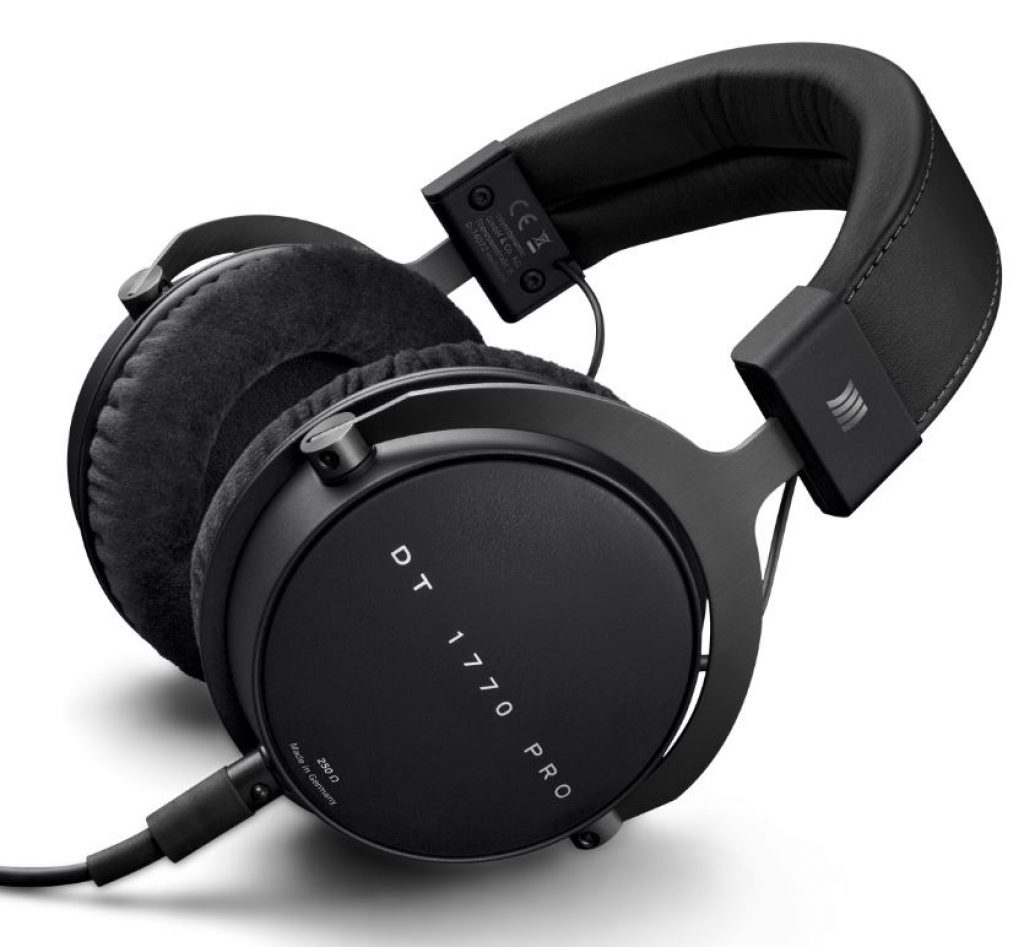 Whether you are trying to get into music production or want to have good headphones for mastering, the chances are that the Beyerdynamic DT 1990 PRO Studio will do the job and a few more. Despite their simple, unobtrusive design, these are one of the absolute best studio headphones under $500 you can get right now. Especially if you appreciate minimalism.
The frame, although simple, is relatively practical. You look at lots of padding and suitable swivel mounts at a reasonably decent weight. The hardware on the inside has the shape of two 45-mm dynamic Tesla drivers with an impedance of 250 Ohm. The performance you get, let you experience how to reference monitoring should sound in perfect conditions.
Best Noise Cancelling Headphones
Last update was on: October 18, 2021 1:33 pm
AKG Pro Audio K712 PRO
The AKG K712 Pro is an open-back-over-the-ear tuned for delivering high-fidelity reference audio for precise listening, mixing, and mastering. The low-end performance has been improved with 3dB, resulting in more robust and accurate imaging of sound. The excellent and open sound quality ensures good music in the bass range, while the instruments and the voice are well balanced.
The K712 is designed to give you maximum comfort for effortless mixing and mastering while offering a spacious and airy sound without compromise. All such features make it one of the best studio headphones under 500 dollars.
Last update was on: October 18, 2021 1:33 pm
Phonon Subtonic Monitor Smb-02
Last but not least, we want to show you a set of cans from Phonon. These are not as popular as the rest of the brands on our list, but they are certainly capable of maintaining the required performance and then what. What you're looking at here is, in fact, headphones with a huge stunner for the buck value. What Phonon has done with this set is to combine an excellent driver design with its advanced tuning theory.
On paper, these should push the boundaries of transparency. In reality, they offer a very flat response across the entire range, making them very good for monitoring. That makes them more than useful in our book, especially for the best studio headphones under $500 list.
Last update was on: October 18, 2021 1:33 pm
Ultrasone Performance 880
Ultrasone is a German company that focuses exclusively on the design and production of professional headphones. If focus is the recipe for success, then this brand clearly has the ingredients for success. The Performance 880 is one of the tallest models in the brand's Performance Series. For a brand that focuses on high-end headphones, you won't be surprised at the efficiency that speaks from the design. Everything is kept simple and efficient, even if it is a bit unusual.
Adaptability is great with the ear cups designed to rotate and also slide out and retract for a perfect fit. Comfort is also emphasized with cushions that sit exactly where they need to. This results in a more compact product that still provides maximum comfort. The ear pads are also comfortable and you can choose between velour pads or pleather. These cover the memory foam that takes the comfort factor to an even higher level. Overall, this is one of the best studio headphones under $500.
Last update was on: October 18, 2021 1:33 pm
What To Expect From the Best Studio Headphones Under $500?
When you drop this kind of money on headphones, the chances are that you expect more than your average performance. Fortunately for everyone, headphones in this segment of the market certainly deliver that. However, if you expect some super cool features that are not logical from music production, you will be disappointed.
If you put a $100 pair of studio headphones next to a $500, bring a person off the street and ask him to tell you which ones are better, chances are they have a hard time answering the question. Even though most of these look pretty high, they've all been designed to offer the best possible unedited performance.
Comfort
Comfort is a significant factor when it comes to choosing your studio headphones. Remember that this is a tool that you will sometimes have to wear for hours. Good padding designs with a light frame and general comfort are necessary. As you will probably notice, all our choices meet these requirements. The main trick is to find out which headphones are best for you. Unfortunately, this is not something that you can do without trying it out.
Hardware
One of the reasons why headphones with a higher range are so expensive is the hardware that different brands choose to place in these models. You will encounter many more advanced driver designs that provide impressive performance everywhere. Besides, most of these headphones have high impedance and excellent power transfer capabilities. This means you may have to invest in an amplifier, but it also means that you can connect these headphones to any piece of professional studio equipment and make them work smoothly.
Different Designs
Although we have seen many different designs in the $300 price range, only after you reach this segment do you start running in the truly refined open back, semi-open, and closed-back designs? Each has its advantages and disadvantages. If you want to know more about them, check out our headphone guide. The most important thing is that you have a lot of choices in this segment.
Regardless of the type of headphones, you are looking for, and you will find great models that bring several exciting solutions to the table. That, among other things discussed above, is the reason why investing in a high-quality set of cans is more than worth it.