If you're looking for the Best Wireless Headphones Under $500 price range, you're in the right place. Here we talked about the best quality headphones you can buy for your desktop, laptop, or smartphone. In these days the wireless headphones are popular among the users. Whether you're looking for the clarity and precision of a well-designed, perfectly tuned audio experience, the battery life makes you feel like you've discovered a kind of perpetual mobile between recharges or just the ability to and all background noise in an attempt to focus on your top numbers, you will find it here with the big players.
Best Wireless Headphones Under $500 List
It is, of course, a lot of money, but it is also an investment in a quality product that, as long as everything goes well, lasts a long time and will continue to outperform the competition shortly. Getting the Best Wireless Headphones Under $500 means that the world is your oyster when it comes to determining what kind of listening experience suits you best. And tailoring is the real luxury at the end of the day.
Sony WH-1000XM3
If Sony has proven its technological competence in their products, then the WH-1000X noise cancelling headphone series is undoubtedly one of the best. They are so consistent with Sony's WH-1000X, WH-1000XM2, and now the latest WH-1000XM3 that they have become a permanent recommendation in that particular segment.
While the nearest competitor Bose has done a great job in improving its noise cancellation technology, Sony is still leading the way in perfecting audio playback that can adapt to the changing environment and switch between multiple sound screens for the best audio. We can confidently say that the WH-10000X series is still in a dominant position and that its features, design, and advanced adaptation algorithms are still getting the credits. Read more in our Sony WH-1000XM3 Review
Pros:
Outstanding noise cancellation
Fantastic sound quality
Quick Attention Mode
30-hour battery life
Cons:
Bose Noise Cancelling 700
If you're looking for the best noise-canceling headphones, Bose is a brand you know you can trust. That's in large part because the hugely popular QuietComfort range has set the standard for noise-canceling technology since the release of Bose QC25s in 2014. Fast-forward six years to date, and despite the popularity of the QuietComfort range, Bose is shaking things up by releasing an entirely new model of wireless noise-canceling headphones. The focus here is on sleek design and "breakthrough" audio technology: meet the Bose Noise Cancelling Headphones 700. Overall, this is one of the best wireless headphones under $500. Read more in our Bose Noise Cancelling Headphones 700 Review
Pros:
Outstanding noise cancelation
Fun, lively sound
Stunning design
Cons:
Battery life could be better
Bose Quiet Comfort 35 II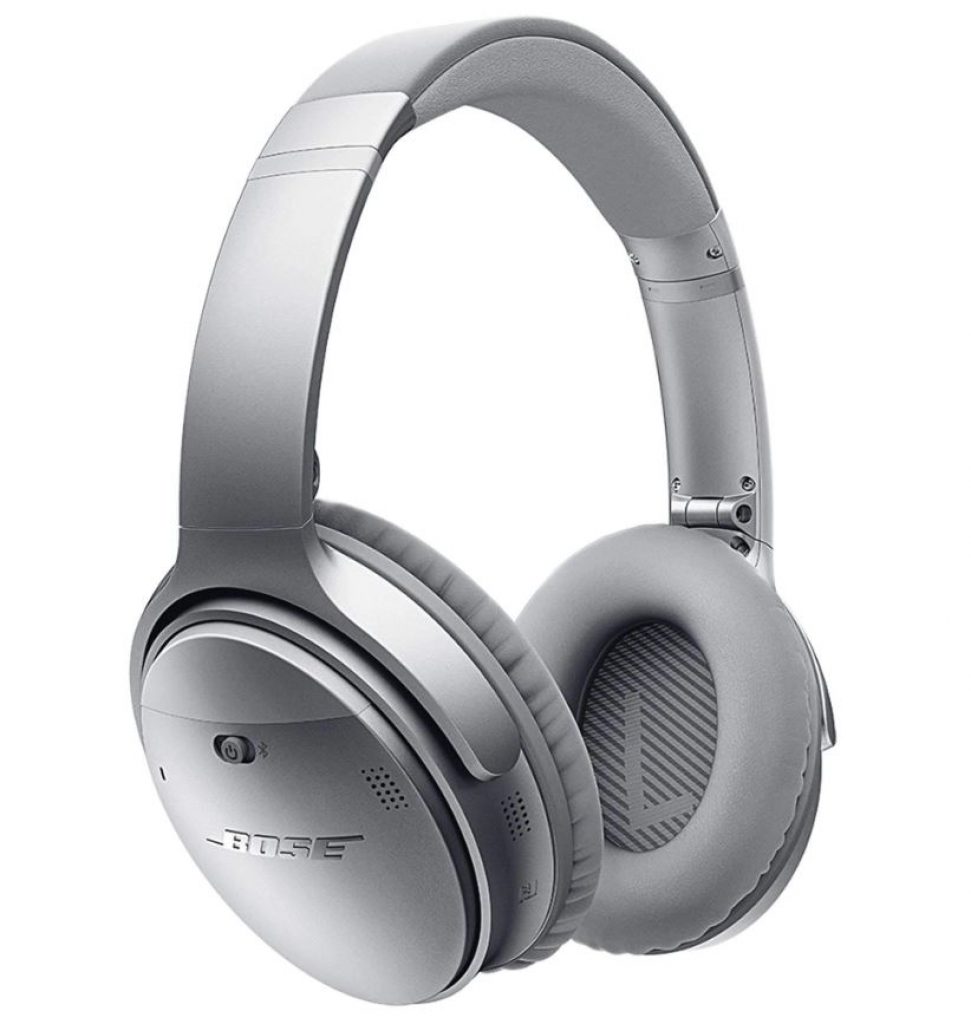 Bose may not be the most popular choice for headphones with a limited budget, but they are indeed the favorite brand of people who appreciate a good sound. There are many models in their range that deserve to be mentioned, but Bose Quiet Comfort 35 certainly stands out. These are interesting for several reasons. As their name suggests, the whole point of these headphones is to offer quiet comfort.
With a lot of filling on the frame and the earphones, you will not see fatigue, even after long periods of use. Active noise reduction is easily the best, while the sound quality exceeds all expectations. There is also a volume-optimized EQ and a 20-hour battery. Such features make it one of the best wireless headphones under $500 in the market.
Pros:
A simple yet functional design that works
Great comfort all around, especially the earpads
World-class active noise-canceling tech
An impressive sound quality that delivers
Cons:
Not much to look at in terms of aesthetics
Sennheiser PXC 550
Furthermore, we are going to have great Sennheiser to show you. This time the Sennheiser PXC 550 model is full of surprises. One thing that we certainly appreciate about this brand is their sense of style and how it implements comfort. These look pretty good without affecting the fit or comfort. Sennheiser PXC 550 is generally impressive. When you open the hood and look down, you see a lot of impressive hardware. For starters, some drivers have a lot of coverage and the ability to display high-definition audio. With NFC coupling and high-end active noise cancellation technology, you look at one of the best wireless headphones under $500.
Pros:
A functional and elegant design that works.
Plenty of padding all around ensures excellent comfort.
Delivers a high quality of sound and plenty of range.
Full of high tech, which adds to the experience.
Cons:
Not the most compact set out the re.
Bowers & Wilkins PX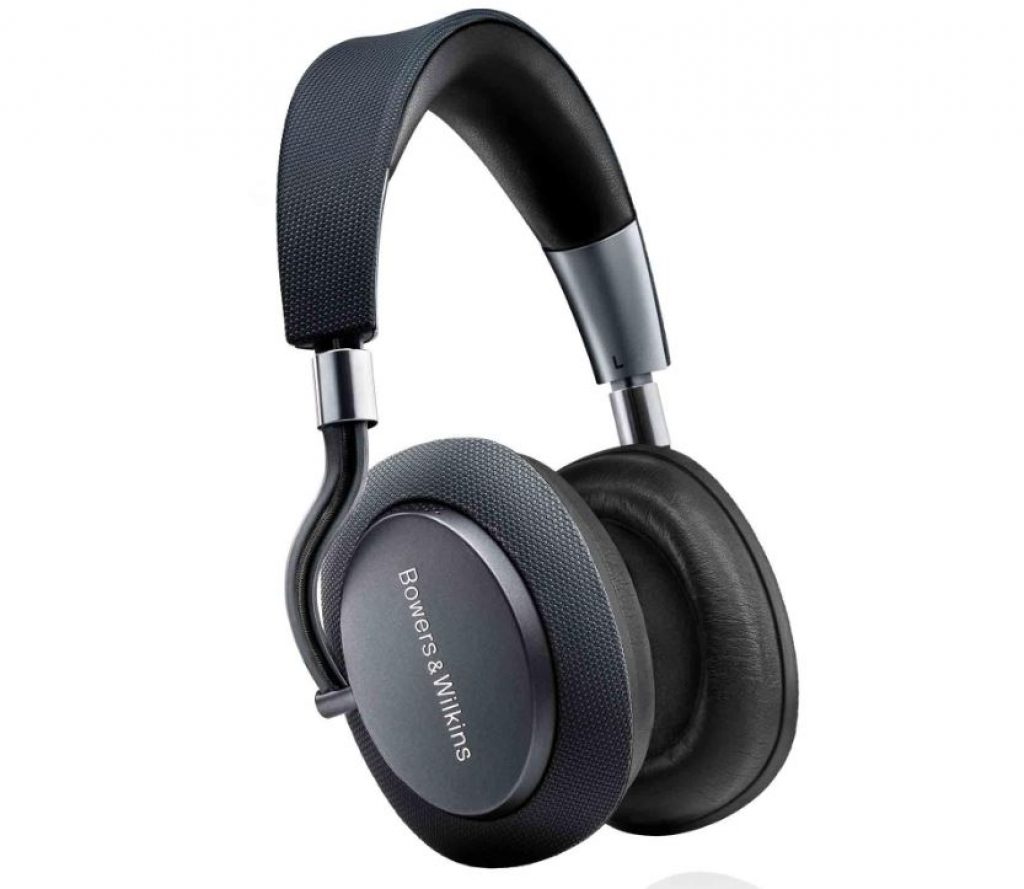 No list of advanced headphones can be complete without at least one Bowers & Wilkins model. The one we have chosen for this list is the Bowers & Wilkins PX. These are absolute of the party when it comes to design, performance, and overall quality. With that said, PX is also one of the best stunners for the buck models. Behind this beautiful frame lies a series of impressive drivers, technology for adaptive noise reduction, and much more. The sound resolution is adjacent to HiFi headphones, which cost much, much more, and are not wireless in the beginning. Moreover, the battery life of 22 hours is worth it. These are certainly one of the best wireless headphones under $500.
Best Over-Ear Headphones Under $200
Pros:
An attractive frame that makes these easy on the eyes.
Quality hardware and drivers which offer high-resolution sound
22-hours of battery life paired with adaptive noise cancellation.
An overall performance that makes these some of the best.
Cons:
Adaptive noise-canceling takes some getting used to.
Beats Studio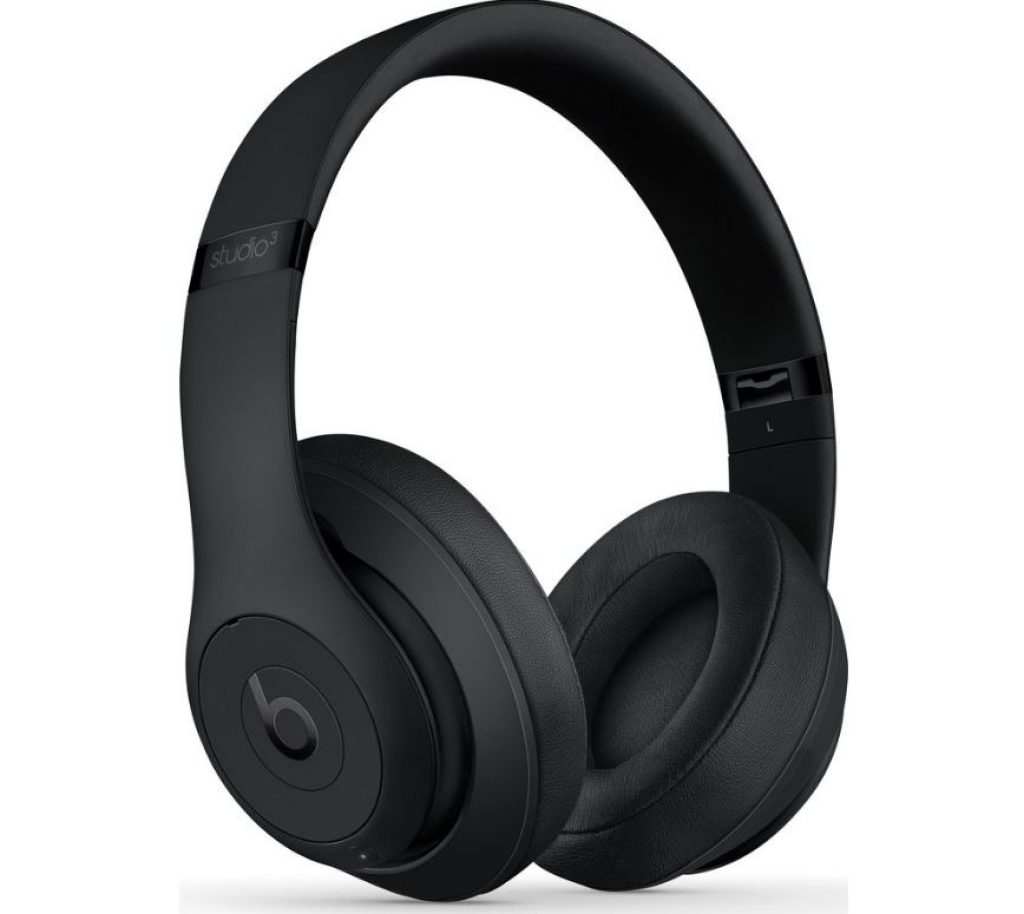 Beats by Dre was already the craze not so long ago. Nowadays, the hype is mostly gone, but these are still one of the favorite headphones of the masses. Beats Studio is a more robust member of the family that offers wireless use and a refined sonic profile. These are quite competitive in general. The hardware you get is reasonable. Two drivers made them so legendary in the first place. Then you have 12 hours of battery life per charge, which is easy to control thanks to the 'fuel gauge.' Last but not least, you get dual-mode adaptive noise reduction technology.
Pros:
Practical and easy to use noise-canceling tech.
It comes with the right amount of padding all around.
A good sound that is hard to top at this price.
Decent battery life for the money.
Cons:
Not the looking headsets out the re.
Bose SoundLink II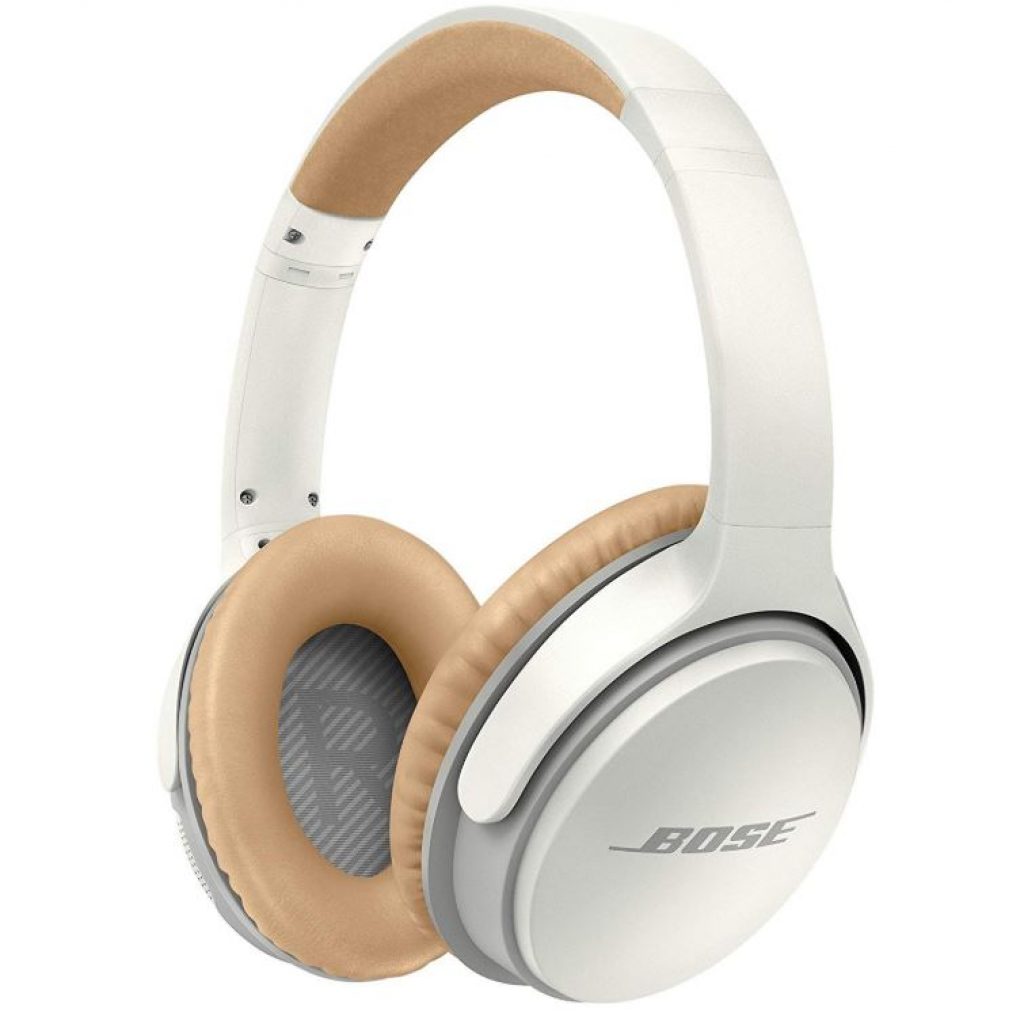 Another Bose model that we wanted to show you comes in the form of Bose SoundLink II. These belong to Bose's more affordable models, but they still deliver a very high level of both sound quality and overall performance. One of their most redeeming functions is their compact size, making them an excellent choice for everyday use on the go. What makes SoundLink II one of the best wireless headphones under $500 is the fact that you get all premium technology in a much more affordable package. We are talking about Bose premium drivers in combination with their advanced noise reduction technology and a battery that lasts up to 15 hours. With a charging time of 3 hours, they can best handle each other.
Pros:
A compact and stylish design that is easy on the eyes.
It comes with all the cool tech you'd expect.
Impressive sound quality paired with good noise-canceling tech.
Comfort levels which ensure minimal fatigue.
Cons:
Not the most significant battery life out the re.
Panasonic RP-HD605N-K
Panasonic was once one of the giants of the audio industry. Nowadays, they share a less impressive reputation, but one that is still highly respected. Panasonic RP-HD605N-K Premium Hi-Res wireless headphones show us how good this brand is and what solutions we can expect from them. In general, there are many. The core of these headphones is two premia 40 mm, HD drivers, with MLF membranes and a custom-made anti-vibration suspension. These are paired with a suitable noise reduction system and a large internal battery. The overall result is a great sounding set of cans that can give you 20 hours of incredible sound quality per charge.
Pros:
The simple yet functional design makes these quite practical.
An excellent set of high definition 40mm drivers.
Good battery life, which is up there with the competition.
Good noise canceling technology allows for a pleasant experience.
Cons:
Not the prettiest set of headphones on the market.
Bang & Olufsen Beoplay H8i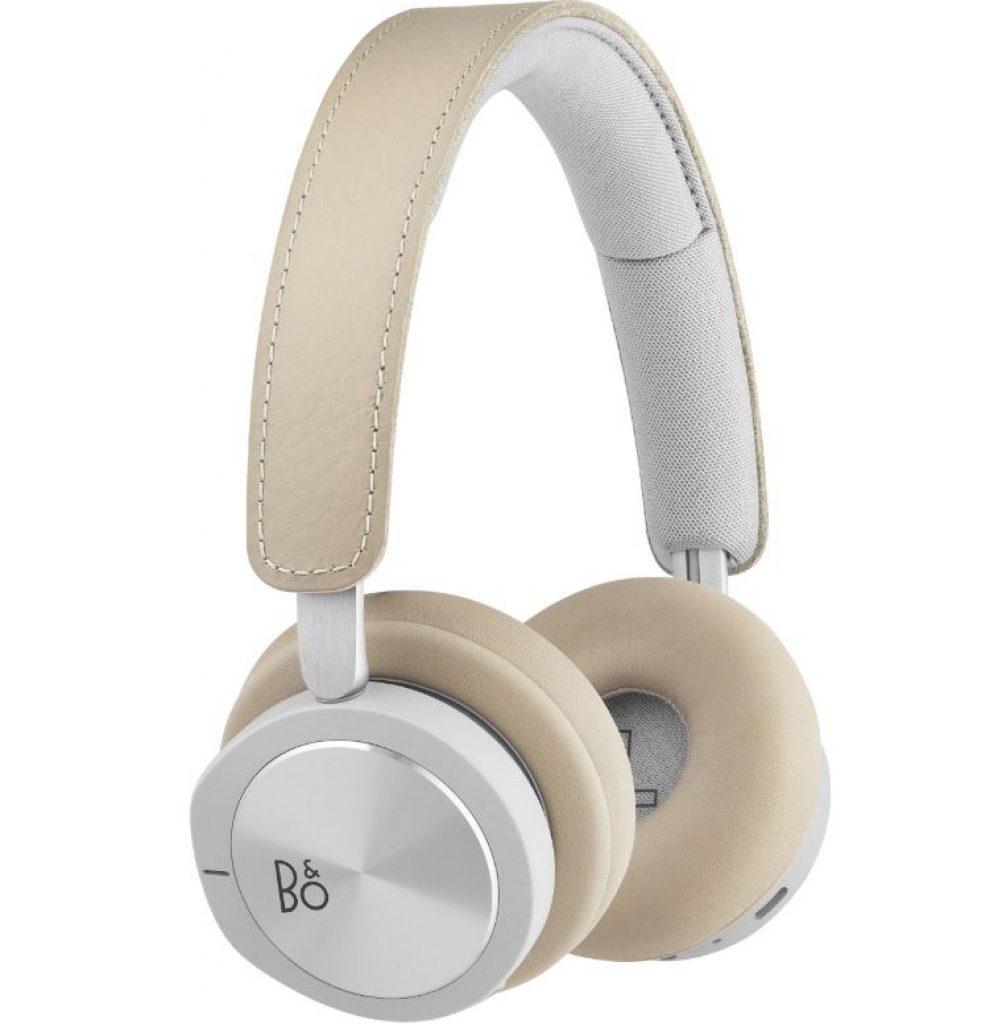 It's no secret that Bang & Olufsen are among the best brands you can use when you need headphones. Their designs are both aesthetically and technically sound. In other words, you do not just pay for the branding. You get a very decent package that carries a great sound. That is why you should check Bang & Olufsen Beoplay H8i. The frame on the H8i has a beautiful retro look. This can also be seen when you view the padding. That said, comfort is definitely on the verge of this. Let's say that fatigue is not a problem. In terms of performance, you get an impressive stunner. Besides, there are 30 hours of playtime.
Pros:
A retro design that features plenty of padding.
Standard B&O comfort, which delivers.
Hardware that offers some of the best sound quality available.
Plenty of cool and functional features all around.
Cons:
The on-ear design makes these limited in terms of noise-canceling.
AKG Pro Audio K712 PRO
The AKG Audio K712 Pro is on tenth on our list, but still, they are lovely and one of the best wireless headphones under $500. If you are looking for the best quality over-ear headphones, then this is the best option for you to buy. As you know, Over-Ear headphones are the most comfortable headphones with better sound quality. If you want to buy headphones for studio work or long work sessions, then this AKG Audio K712 Pro is the best and suitable for your needs. The design of the over-ear headphones offers maximum wearing comfort during prolonged work.
Pros:
Realistic and Accurate sound quality
Comfortable body design
Especially for Professional and Sound Engineer
Cons:
What To Know Before Buying the Best Wireless Headphones Under $500
There are several things to keep in mind when deciding to purchase a masterpiece of audio equipment. It may sound counter-intuitive, but it is highly recommended that you review all normal price ranges before rushing straight to the top. This can not only save you some money, but you also get a good idea of what attributes you can expect and what each good does compare to the price points above and below.
One thing that is of particular interest to those who buy in this price range is active noise reduction. Although even a $50 headphone can offer something for passive noise reduction, actively blocking background noise is an entirely different game. If this is the key to you, make sure you can get a few before you buy to see how it works for you. It is often entirely subjective to some extent, and there is nothing like hearing your ears before you buy it.
Best Noise Cancelling Headphones Under $100
Best Wireless Headphones Under $500 Comparison Table
Best Wireless Headphones Under $500
Headphone Name
Battery Life
Connectivity
Sony WH-1000XM3
30-hours
Wireless
Bose Noise Cancelling 700
20-hours
Wireless
Bose Quiet Comfort 35
20-hours
Wireless
Sennheiser PXC 550
20-hours
Wireless
Bowers & Wilkins PX
22-hours
Wireless
Beats Studio
12-hours
Wireless
Bose SoundLink II
15-hours
Wireless
Panasonic RP-HD605N-K
20-hours
Wireless
Bang & Olufsen Beoplay H8i
30-hours
Wireless
AKG Pro Audio K712 PRO
12-hours
Wireless