Are you looking for the best Webcam Under $100? Most tablets, smartphones, and laptops are equipped with built-in cameras, so it's easy to forget that there are even external webcams. But for many desktop users, pro-am video streamers, and anyone who wants a multi-camera setup, it's worth investing in a USB webcam.  Not surprisingly, the market contracted considerably. Only a handful of major manufacturers are still producing new cameras, and searches are generally flooded with cheap models with only a few critics.
If you are a streamer, you will need to invest in a good streaming webcam. And if you plan to get a high-end external webcam for streaming on Twitch, YouTube, Xbox, PS, or Facebook live stream, then you have come to the right place. To help you find the best webcam for streaming under $100 to $300, I came up with a few suggestions.
Best Webcam Under $100
A high-quality HD webcam for game streaming is necessary to stay in touch with the audience and to grow subscribers. In this list, you will find some top-rated webcams that can also be used for video calls on Skype or Google Hangout. You can also use this webcam for zoom calls, training webbing, video chatting with clients or friends, video conferencing, video podcasts, video conferencing, etc. So without further delay, let's explore this list of cheap webcam for streaming video.
Logitech C920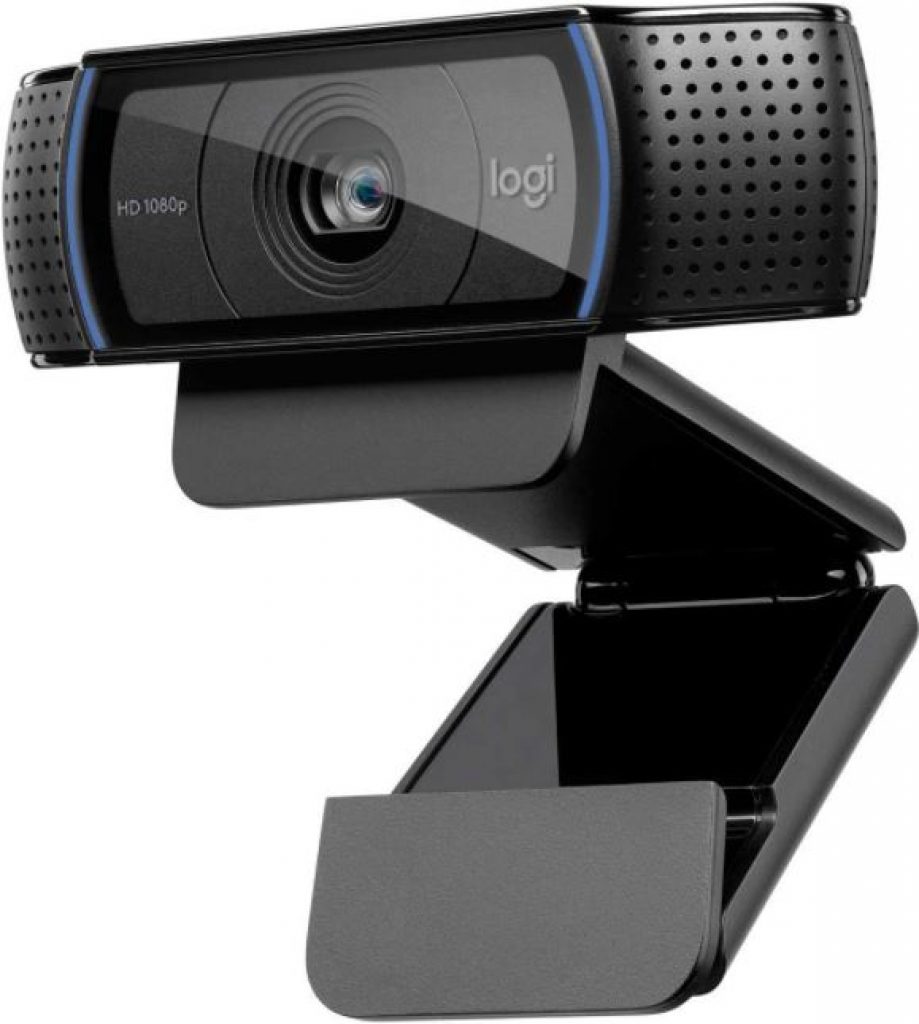 There's a reason you've probably seen the Logitech C920 in just about every conference room — this is the best webcam you can buy in general. The C920 records sharp video at 1080p and 30 frames per second, and has a wide 78-degree field of view that's ideal for both solo conference calls and large meeting rooms. The sleek black design is also suitable for attaching to monitors or stands, and the accompanying software provides customizable backgrounds and avatars.
If you need a higher-level gaming experience, the Logitech C922 Pro Stream webcam is an enhanced version of the C920 that can touch the 60fps video at 720p. But if you're looking for the best overall quality for video calls, the Logitech C920 is the right choice.
Logitech C310
A popular budget option, the Logitech C310 offers a reliable 720p image quality within a simple design that should fit most monitors and laptop screens. The C310 can automatically adjust to light conditions to get the best possible image, and with the included Logitech Webcam software, you can adjust the frame or set the webcam as a motion detector. You'll have to jump for something more expensive if you want 1080p (Full-HD) video or tripod mounting alternatives. Still, if all you need is a solid camera for everyday video calls, the C310 is one of the best webcams under $100 for most people.
Microsoft LifeCam HD-3000
One of the best webcams under $100, the Microsoft Lifecam HD-300, provides 720p video recording for everyday video calls and group chats. The camera has been enhanced by Microsoft's LifeCam software, which offers a variety of filters and effects to customize your look, as well as options for customizing the standard resolution. You can also use the app to easily capture photos and videos to your hard drive or share them with social media. The LifeCam HD-3000 is Skype certified, which is worth keeping in mind if you mainly use Microsoft's online chat app to stay connected.
Logitech StreamCam
If you're a serious streamer or an avid content creator, the Logitech StreamCam is one of the best webcams you can buy. This high-end webcam records at 1080p at a smooth 60 frames per second, making it ideal for high-quality Twitch streams and YouTube videos. The StreamCam has the unique ability to be mounted in both landscape and portrait mode, so you can use the latest orientation to film content for platforms such as Instagram and TikTok.
This excellent streaming webcam offers a fast USB-C connection, a variety of editing options, and 3 months of XSplit Premium streaming software. The refreshingly attractive design, which comes in white and charcoal, is also a great touch. This is one of the best webcams under $100 that you can buy right now.
Razer Kiyo
Proper lighting can mean the difference between a dark, blurred image and a clear, bright image, and the Razer Kiyo offers an elegant built-in solution to this problem. Built for gamers, the Kiyo is ideal for any environment. It has an integrated ring light that helps illuminate your face when you step on video calls or broadcast games online. This webcam can record at 30 frames per second at a sharp 1080p or a smoother 60 fps at 720p, making it one of the best webcams under $100 for gamers and serious content creators.
Logitech C270
If you're a high-energy business type or active Skype user, but you're trying to spend as little money as possible on a new webcam, you may want to view the Logitech C270 instead of the Microsoft LifeCam. Logitech is one of the top brands in webcams and has a hold on most of the best selling products. But there's a reason for that: they make quality, reliable webcams. With 720p video calling and recording and a modest design, the C270 is one of the best webcams under 100 dollars for any Skype session, Google Hangout, or Zoom meeting.