The term portable can have different meanings. However, we always knew that the best thin and light gaming laptop had a lot of power and portability to run the best games, or that the demands of the games coming out in the past five years were very high. Gaming laptops cannot currently offer a desktop-class gaming experience, despite the processor, RAM and storage are very stable. But only unless we're talking about 10 series graphics card with Pascal 16nm structure.
I already explained the most important elements during the game's time. It is not obvious to get a portable gaming laptop with enough specifications. But in this article, I wrote about the most portable (thinnest, lightest, smaller diagonal display) laptop set, placed on your desk and ready to shake your game.
Best Thin and Light Gaming Laptops
These top ten Best Thin and Light Gaming Laptops are wearing power and battery life, the laptop chassis is thin, so the internal parts become hot and the distance between parts is shortened. These problems are easy to overcome with affordable and available cooling pads.
Asus ROG Zephyrus S GX701
This great gaming laptop is only 0.7 inches thick, but it houses an Intel Coffee Lake Core i7 chip, Nvidia GeForce RTX 2080 Max-Q graphics and 16GB RAM. That means you can crank up any PC game under the sun to its maximum settings, and take it anywhere you go. And, of course, it's packed with RGB lighting that will dazzle anyone who looks at it. The Zephyrus series from Asus laptops have always been known for its exemplary gaming performance in thin and light designs, and its latest flagship continues that beautiful tradition. Overall, this is one of the best thin and light gaming laptops. Read more in our Asus ROG Zephyrus S GX701 Review
MSI GS65 Stealth
The MSI GS65 Stealth is only .7 inches thick and features meaty Coffee Lake processors, not only one of the best thin and light gaming laptops ever made but also one of the best devices you can play at full speed right now. It features an Intel Core i7-8750H CPU and Nvidia GeForce GTX 1070 graphics, which gives you plenty of power for playing the latest games with the graphics settings set to 'high', and it all comes in a brilliantly thin and beautifully designed body. Read more in our MSI GS65 Stealth Thin Review
Razer Blade Stealth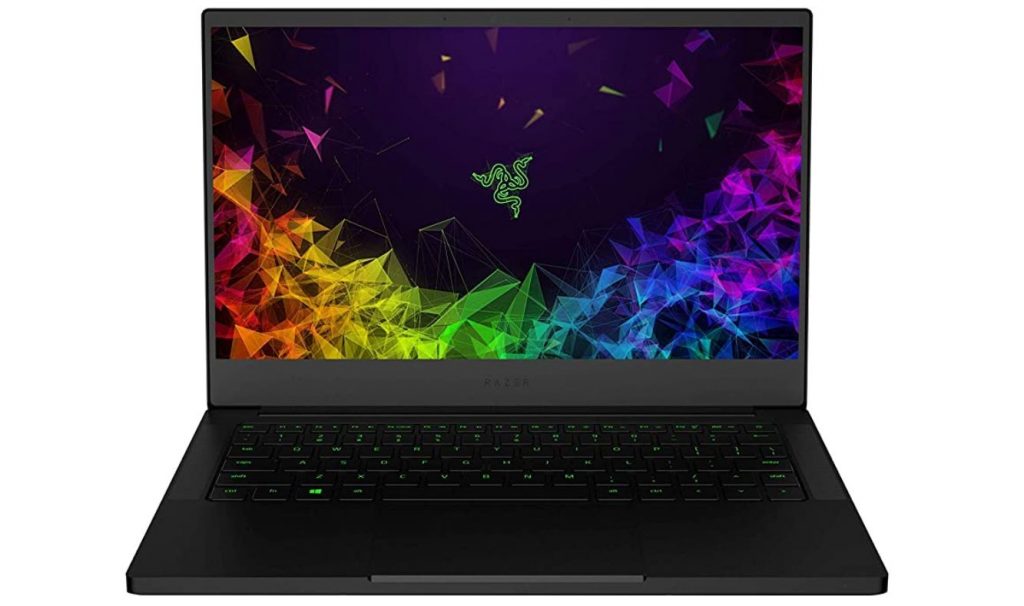 The latest Razer Blade Stealth is an absolutely brilliant thin and light gaming PC. It's a brilliant demonstration of how far gaming laptop technology has come, with Razer some seriously impressive components fit into the Blade Stealth's slim body. The latest version comes with some of the most up-to-date hardware money can buy, and it benefits from a brighter (and larger) display and a new, more subtle, design. Overall, this is one of the best thin and light gaming laptops. Read more in our Razer Blade Stealth Review
Gigabyte Aero 15
The Gigabyte Aero 15 proves that you don't have to be big and bulky to be a brilliant gaming laptop. It has a 6-core 8th generation Intel Core i7 CPU and a GTX 1060 in a slim enclosure you'd expect from an Ultrabook. And thanks to that rugged processor, the Gigabyte Aero 15 is not only one of the best thin and light gaming laptops, but it's also just as good as you need to be.
Dell XPS 15 2-in-1
Okay, so the Dell XPS 15 2-in-1 isn't billed as a gaming laptop, but within its thin and light frame are components that give you brilliant gaming experience. Packaged with an Intel Kaby Lake G Series processor, this gaming laptop can keep up with the competition. While you may not be able to play the very latest games at the highest graphics settings, with a little tweaking, you'll find that this thin and light laptop is brilliant for gaming. What's more, it has a beautiful thin Dell design that sets it apart from the crowd. This is one of the best thin and light gaming laptops.