SurfEasy VPN review: SurfEasy is a simple Canadian VPN, once owned by Opera Software and was purchased by NortonLifeLock in 2017. The service provides 500 servers in 28 countries (or maybe 1000 servers as the website uses both numbers). Native clients for Mac, Windows, iOS, and Android (plus Chrome and Opera extensions) make it easy to set up. You can use up to five devices at once, there is 24/7 support via email and live chat, and you also get built-in advertising and tracker blocking. This is our SurfEasy VPN review.
SurfEasy VPN review: Privacy and logging
SurfEasy claims to be a 'no-log VPN for your devices,' but it takes a little longer than usual to find out what they mean. The SurfEasy privacy policy can be found at the very bottom of the 'NortonLifeLock Product and Services Privacy Notices' page, an 11,000+ word document that contains the core information of each product in the Norton assortment.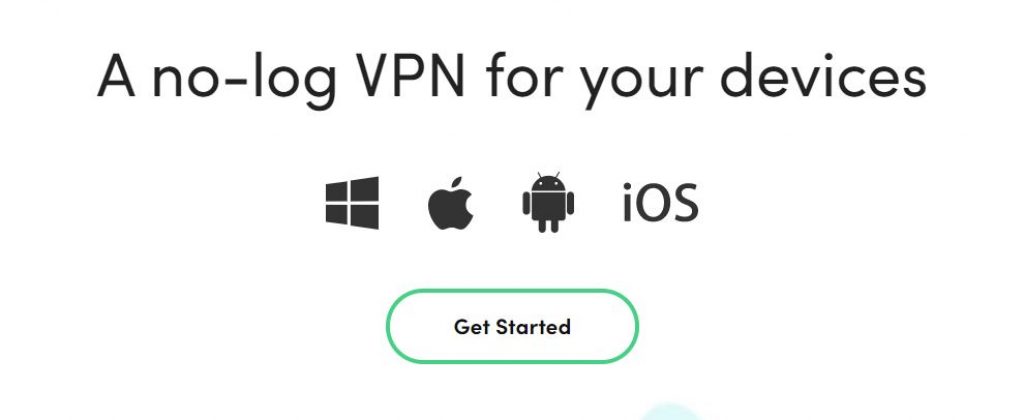 However, when we finally arrived at the SurfEasy data, they were surprisingly short. The service collects or accesses your IP address and location; device ID, name, type, and (for mobile devices) operating system; the number of bytes transferred through the service; diagnostic information 'to help debug a problem with the service'; and 'Metadata reporting on product and application usage.'
This is all a bit vague. For example, the document says that it may only have access to this data, suggesting that it is only used for the session, but it could at least collect some data, which means that a persistent log must be kept. What is it? Please don't ask us. And we can continue. SurfEasy says that your IP address and location, for example, is anonymized, but how? If it is collected and then anonymized, what is it used for?
We want SurfEasy to expand its privacy policy to explain what happens under the hood. Still, since the company focuses on the consumer market, where potential customers are less likely to be interested, this is unlikely to happen quickly.
SurfEasy VPN review: Performance
Subscribe to SurfEasy, and the website promises that you 'have access to local content, even if you're not at home.' Really? We've decided to check it out. Unfortunately, by logging on to SurfEasy's UK server, we didn't get access to BBC iPlayer. We had success with US Netflix but failed with Amazon Prime Video and Disney+, not a good result.
SurfEasy's performance was excellent over short distances in our tests, with our UK server test reporting average speeds of 66-68Mbps on our 75Mbps test line. UK-US speeds reached a capable 40-50Mbps, more than enough for most tasks. We repeated our speed tests from a European data center with a high-speed 500Mbps connection. Downloads dropped to 120-130Mbps, but that's still better than many, and again more than enough for most real-world situations.
The positive news also remained until the end of the tests because wherever we were connected, there were no clear DNS, WebRTC, or other leaks, and the customer kept us informed of our status at all times.
SurfEasy VPN review: Pricing and plans
Prices are good for just $5.99 billed monthly (many providers charge $10 or more), or a low $2.49 per month on the annual plan. You might find around cheaper deals, but usually only with longer-term plans, such as Surfshark's $1.99 a month over two years. There is no trial, but the company offers at least a 14-day money-back guarantee. That's a step up from the seven days SurfEasy used to give you, but the will of ExpressVPN and NordVPN offer 30, and CyberGhost gives you a full 45 days to make your opinion.
Final words
With five simultaneous connections and a no-logging policy (although they are in Canada, a five-eyed country), Surfeasy, an offshoot of the Opera browser, has some strong suits. And with five simultaneous connections and decent speeds, we'll probably recommend them. One drawback is their customer service, which does not offer live chat, although they generally respond within 24 hours. They also provide a private browser in the form of a USB stick in the form of a credit card sent to you when you order. Although somewhat pricey, Surfeasy offers a good VPN.
Our Verdict
An easy-to-use VPN that could be a smart choice for undemanding buyers, although experienced users will find much more powerful products elsewhere.
PROS
Easy to set up and use
Unblocks Netflix
OpenVPN underneath
Supports P2P
CONS
Barely any features
Only works with official apps
Doesn't unblock iPlayer, Amazon, Disney+