To help you choose the best desktop replacement laptops, we have tested many laptops. These laptops are capable of performing all heavy tasks such as video editing, games, 3D modeling, and CAD with ease. Is it not? Similarly, there are many different factors that you need to consider when selecting the best desktop replacement laptops.
Best Desktop Replacement Laptops
Below are our leading recommendations for the Best Desktop Replacement Laptops you can order now. We regularly update this list as soon as our team finds a new laptop hard enough and can pass one of the replacement laptops mentioned above.
Alienware Area 51m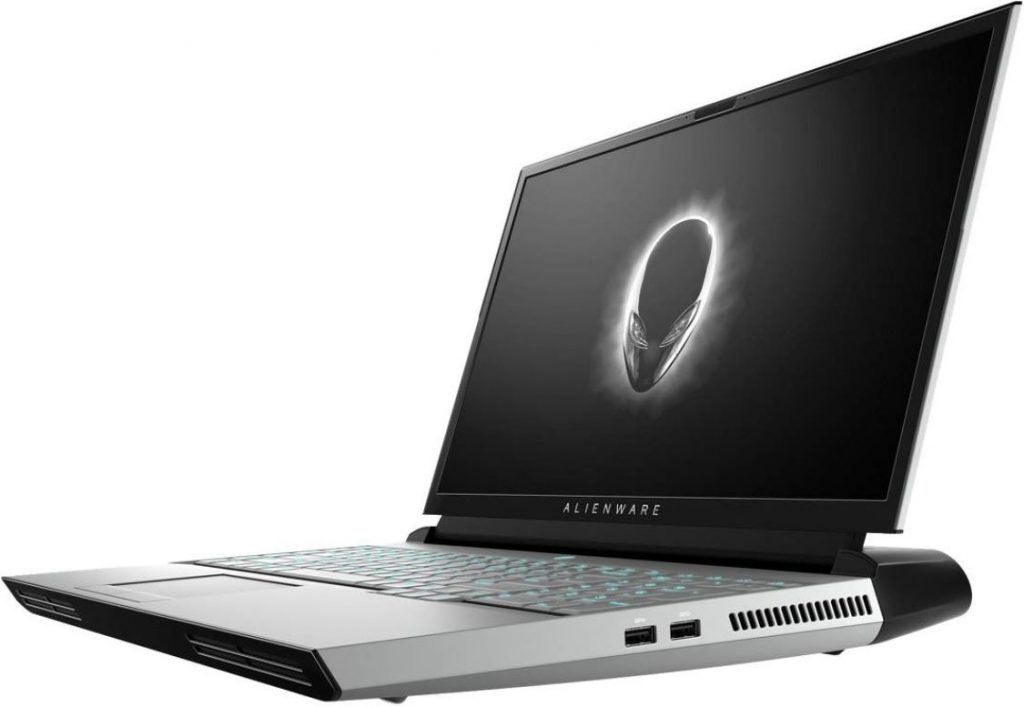 Hands down, the best desktop replacement laptop right now. The Alienware Area 51m not only comes with the latest and most robust hardware but also gives users complete freedom to upgrade the internals, just like desktops. That said, it is the very first laptop from which the CPU and GPU can be upgraded. Unlike other laptops with only RAM and storage disk upgrade options, the Alienware Area 51m gives full access to the internals so that users can upgrade or replace almost anything inside. Apart from that, it also packs into desktop-grade hardware inside. It is powered by the desktop Intel CPUs and overclockable Nvidia RTX GPUs, making it truly unique in the segment.
Because it's the only laptop with such features, it's not cheap. The price starts at $1,949.99 and can go up to $5000 depending on the options you choose. The entry-level version offers an Intel Core i7-8700 processor and Nvidia GeForce RTX 2060 GPU with 8GB RAM and 1TB SSHD. You can configure it with the latest and most powerful Intel Core i9-9900K processor and add the overclockable Nvidia GeForce RTX 2080 GPU with RAM up to 64GB and up to 3 x 1TB RAID 0 SSDs. Read more in our Alienware Area-51m Review
MSI GE75 Raider
MSI emerges as a global leader when it comes to designing gaming laptops and satisfying gaming libido among gamers. This one laptop can cover the desktops on its own and offer gamers an experience like never before. A big screen, powerful, exceptional graphics, high-speed processor, and what not? MSI GE75 is a laptop of modern times, and it's here to stay. Under the hood, the laptop runs on an Intel Core i7 8th generation processor that can run all applications and the latest games without a hitch.
The processor has the necessary amount, speed, and tapes to process all the files in the queue with great ease. The latest Nvidia GeForce RTX 2060 6GB dedicated graphics is another attractive aspect of this laptop, making it a perfect match for all passionate gamers. These dedicated NVIDIA graphics combined with the fast 17.3-inch 144Hz display ensure an immersive output. The laptop comes with a highly enigmatic combination of 16GB of RAM and 256GB of flash memory and a 1TB of hard drive space, giving gaming enthusiasts a lifetime experience.
This laptop will make people forget about the convenience of desktop computers; its high-speed processing and incredible video output will make people forget all the worries and enjoy games. Overall, this is one of the best desktop replacement laptops that you can buy right now.
Alienware 17 R5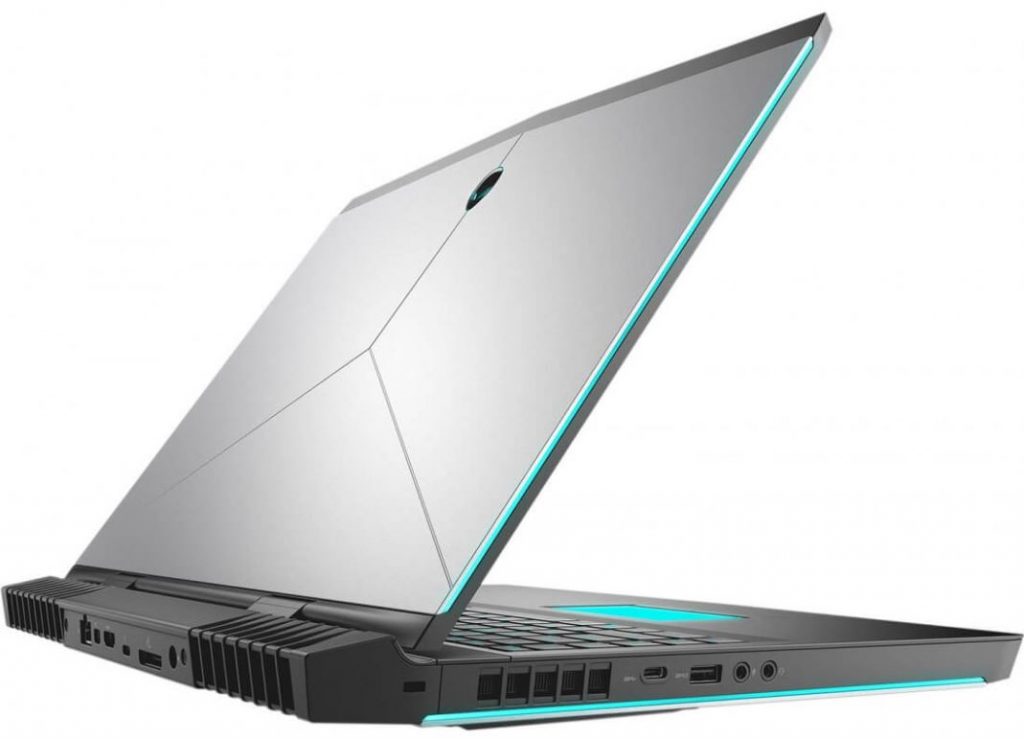 Designed for gaming, Alienware 17 R5 has everything a gaming laptop needs. A fast multi-core processor, a dedicated graphics card, massive RAM, and impressive storage capacity. Under the hood, the 8th generation Intel Core i7 processor, a 16GB RAM, and 1TB hybrid HDD are combined to give one of the most prized combinations in the world of specifications. An Nvidia GeForce GTX 1060 graphics card and a bright (300 nits) 17.3-inch Full HD display will make people forget their old desktop computers at once, and both features add real performance value to the laptop.
Plus, if you want more thrust, the Alienware 17 R5 can also be configured with the most powerful Intel Core i9-8950HK processor and Nvidia GeForce GTX 1080 GPU. Although not yet available with the latest RTX GPUs, the class and quality provided by this specification will leave you in awe. There is so much to achieve with these laptops in the gaming world. You can rely on this great laptop and take part in global gaming competitions and never be disappointed. Overall, this is one of the best desktop replacement laptops.
MSI GT75 Titan
Yet another one of the best desktop replacement laptops from the home of MSI, the company strives to lead the gaming sector like no other hence launching a series of gaming laptops with almost un-achievable efficiency. The MSI GT75 is not just another gaming laptop, but a very classic and impressive one as it is equipped with a 4K display. Besides gaming, this laptop can work wonders for YouTubers and video makers. The MSI GT75 will be the perfect replacement for any video editing installation because it has ultra high-end hardware inside and also a substantial 17.3-inch 4K display with 100% sRGB color gamut.
Speaking of configuration, this laptop is equipped with 16GB RAM, Intel Core i9-8950HK processor, and Nvidia's RTX 2080 graphics card. The processor on this laptop has a total of 6 cores, and each of them can run 12 wires at the same time, which means that this laptop would render 4K videos at lightning speed, and it will just fly over all modern games. On the front of the storage, the laptop comes with 256GB of SSD storage, which is small, but it can be upgraded. Read more in our MSI GT75 Titan Review
Acer Predator Helios 500
The Acer Predator line of laptops is well known by professional gamers and power users for its powerful performance and excellent thermal efficiency. However, our current contender, the Acer Predator Helios 500, is a worldwide bestseller and comes with very powerful guts and all the other required features that will prove that it is one of the best desktop replacement laptops. Speaking of specifications, the laptop comes with an 8th Gen Intel Core i7 processor that is paired with mammoth 16GB of RAM to produce multitasking and gaming experience like never before.
Whether it's a killer belief, need for speed, or PUBG, all games are going to run smoothly on this compelling gaming laptop. The playback on the Acer Predator 17 is also quite exceptional. Although it's not 4K, it's 17.3 inch full HD IPS panel with Nvidia's G-SYNC technology that delivers incredibly smooth and tear-free gameplay at 144Hz refresh rate.
MSI WS63
MSI WS63 wants to be part of the party where average machines are replacing desktops. Laptops are slimmer, easily accessible, maneuverable, and very reliable in unfavorable situations. And that makes this workplace laptop the best choice for architects. It has an Intel Core i7 hexa-core processor coupled with 32GB of RAM, and it also has powerful Nvidia Quadro graphics making it a compelling laptop.
MSI WS63 is also slim and lightweight than most other workstation laptops in the same price range, so you can carry this laptop to different construction sites and deliver desktop-like performance anywhere. When it comes to laptop storage, the MSI WS63 offers 512GB of SSD and massive 2TB of HDD storage that will allow people to store all their entertaining materials and make the most of their free time like never before. Overall, this is one of the best desktop replacement laptops.
Acer Predator Helios 300
Acer Predator Helios 300 is the best gaming laptop under $1000 right now, and because of the hardware it packs and the affordable price tag, it is worth to be placed among the best desktop replacement laptops. First of all, this is not a 17-inch laptop, so if you're looking for a laptop with the big screen, this laptop probably isn't for you. The Acer Predator Helios 300 has an impressive 15.6-inch full HD 144Hz IPS screen that is decent color-accurate and bright. Playing games on this laptop is a truly immersive experience, thanks to the powerful hardware, built-in stereo speakers, and, of course, the display.
In terms of performance, the Acer Predator Helios 300 offers much more than you'd expect for the price. It's powered by a six-core Intel core i7 coffeemaker coupled with massive 16GB of RAM, and when its performance meets Nvidia GeForce GTX 1060 GPU, it produces an extreme tour de force to handle anything you throw at it. No matter what game or software you try to run on this laptop, it will be able to handle them all without a hitch. Overall, this is one of the best desktop replacement laptops.
ASUS ROG Zephyrus S GX701
The ASUS ROG Zephyrus S GX701 is one of the lightest 17-inch desktop replacement laptops you can buy now. It's a crazy slim 17-inch gaming laptop that delivers enough performance to replace your desktop home/office. It packs all the latest and greatest specs inside that will surely satisfy core laptop users. It has the latest 9th generation hexacore Intel Core i7 processor coupled with 16GB RAM (upgradable) to handle all your multitasking with ease. For storage, it offers 1TB SSD, which should be more than enough for most users, but for those who need more, there is also an option to expand the storage space further.
This laptop will be able to run all AAA titles, as it has the most potent Nvidia GeForce RTX 2080 graphics card. Moreover, its thermal efficiency is also excellent. The keyboard is placed downwards, and when you open the lid, the keyboard is lifted a little from the back for better airflow. The overall performance of this laptop is very smooth. It can run some of the most demanding software and apps without any delay or stuttering. Overall, this is one of the best desktop replacement laptops on the market. Read more in our Asus ROG Zephyrus S GX701 Review
HP Omen 17
HP Omen series laptops have gained a lot of fame among professional gamers. The laptops are packed with powerful hardware and are designed to deliver the performance needed to achieve something. There are no questions about the performance of this laptop as it has the latest 8th Generation Intel Core i7 processor and Nvidia GeForce GTX 1060 graphics card inside. Still, if you look at the design, you know that it is also one of the best-designed gaming laptops.
The lid is made of aluminum and finished in the combination of carbon fiber and brushed black aluminum texture with the Omen logo in the middle. The rest of the case is still made of plastic, but it's a very well built machine as a whole. The sturdiness of the laptop is reflected in the weight of the laptop, which is 8.3 pounds. The laptop is not the thinnest or lightest laptop in any sense, but it performs without any choking. Read more in our HP Omen 17 Review
Gigabyte Aero 15X
The Gigabyte Aero 15X is the best performance 15-inch laptop for you. The exterior of the Aero 15X is completely made of aluminum and has a carbon fiber cover, which helps to reduce the total weight. However, the laptop weighs just over 4 pounds and is less than an inch thick, which is surprising for the laptop of this caliber. Do not underestimate the power of this laptop because of its smaller size. It is still packed in powerful hardware like other large laptops on this list.
It supports Max-Q Nvidia GeForce RTX 2070 GPU and is powered by a hexa-core Intel i7 8th generation processor. So, despite the thin and light form factor, there are no compromises in the laptop's performance. However, the display is one of the unique aspects of the laptop as it comes with the 15.6-inch full HD display with a 144Hz refresh rate and covers 123 percent of the sRGB color spectrum. The display is excellent for gaming as well as color accuracies, such as photo and video editing. Overall, this is one of the best desktop replacement laptops.