Headphones come in different types and sizes. For those of you who take a few headphones seriously and just listen to music and do not mind knowing what kind of stuff you use, a few simple headphones will do it. However, we assume that those of you who are here today for the Best Open-Back Headphones for true audiophiles, every little detail counts, and when it comes to listening to our favorite sounds, we need something of top class.
Yes, there is more to it than just the price when comparing a pair of Apple Earbuds stock with a nice pair of Sennheisers next to the price. Let's take a look at our list of the best open-back headphones in the world.
Best Open-Back Headphones List
Best Open-Back Headphones are designed to provide a compelling listening experience by reducing the level of isolation between you and your environment. They produce a spatial sound image and give you the impression of listening to a music system that is set up in an ideal room. However, they leak a lot, so they are not the best choice if you want to use them outdoors, because they can distract people around you.
Sennheiser HD 800 S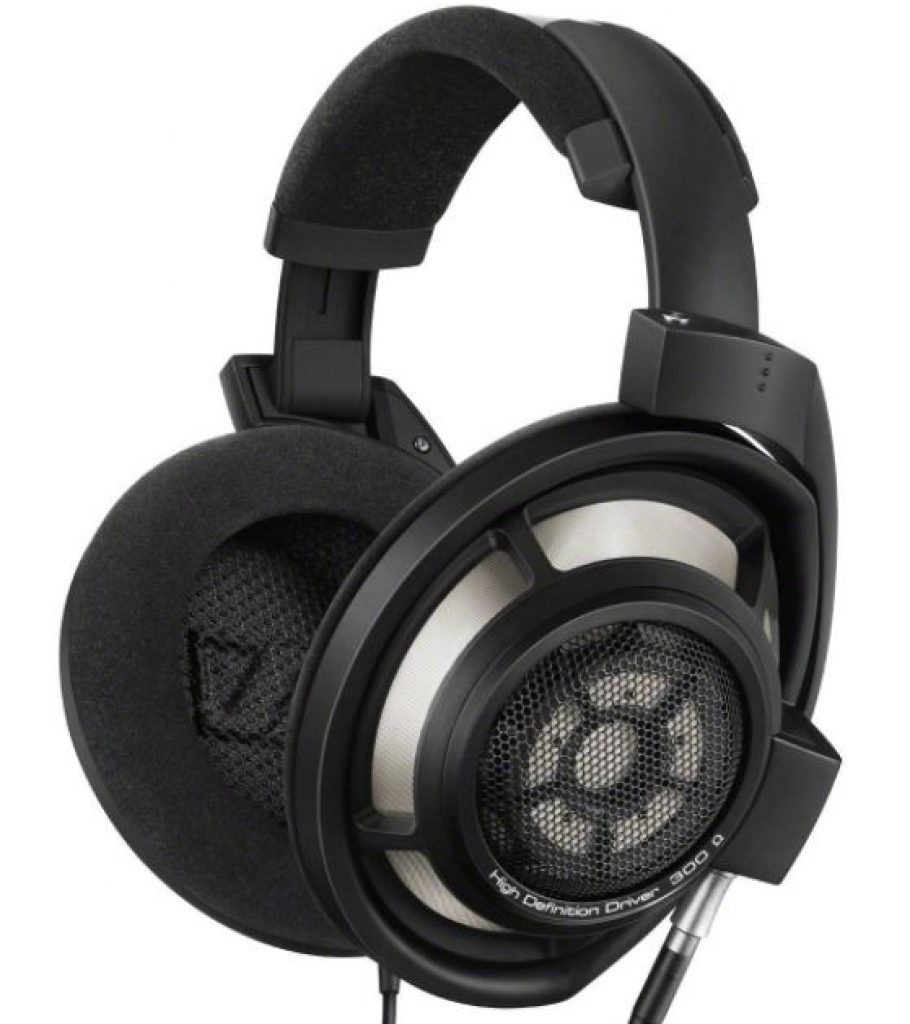 The Sennheiser HD 800 S is the best open-back headphone we have tested. These well-built headphones are a great choice for neutral sound. They are also impressively comfortable, meaning you won't feel fatigued after wearing them for an extended period of time. Out-of-the-box, they have a very neutral, balanced sound profile that is suitable for listening to many different types of audio content. Thanks to their open back, they have an excellent passive soundstage, so you'll feel immersed in your favorite music.
Thanks to their wired design, you don't have to worry about the battery running out during your long listening sessions, which is nice. Unfortunately, like many other open-back headphones, these headphones have trouble reproducing thumping low bass, which can be disappointing if you like music with lots of bass, like EDM. Also missing are sound adjustment functions or a microphone for phone calls.
Last update was on: October 17, 2021 10:49 am
HiFiMan Arya
If you prefer headphones with a planar magnetic transducer, consider the HiFiMan Arya. Although the Sennheiser HD 800 S are better built and come with an additional audio cable as well as a 1/4″ to 1/8″ adapter, the HiFiMan can deliver a little more low bass, thanks to their design. Like the Sennheiser, they have a very neutral sound profile with a touch of extra clarity, a spacious and immersive soundstage, and can reproduce audio quite consistently.
They also have a comfortable fit for long days in the studio and yet feel quite durable. Being audiophile headphones, however, they lack features for ordinary use, such as controls for calls and music or a microphone. Overall, this is one of the best open-back headphones.
Last update was on: October 17, 2021 10:49 am
Beyerdynamic DT-990
It took a while to decide, but here we go with Beyer headphones to start our list at number 1 for the best open-back headphones on the market today. The biggest reason is that we are now letting these fluctuate, and we are crazy about it. The accuracy over the frequency range and the detail that they offer when we mix is beautiful and blows a lot out of the water. Do some research, and you will see that we are not the only ones to make this decision, since the Beyerdynamic DT-990 holding now rules everyone.
Best Noise-Canceling Headphones Under $200
For starters, the DT-990 gives you a super soft headband cushion and earcups, a well-built design that will last for years if you take good care of it, and above all, an evident sound quality. Most importantly, however, it is a very well-rounded and flat frequency response since you do not get blown-up bass or high tones. In terms of price, we would say that it is a walk to the more top models, but if you can pay this bad boy, do not look around and grab him.
Last update was on: October 17, 2021 10:49 am
AKG K 701
The AKG K 701 is also one of our favorite open-back cans out the re, especially since AKG is a brand name that you can trust. This pair may be slightly cheaper than our previous couple of open-back pairs, so if you want to save a few euros, you can choose this route, depending on where you look. It is said that they are 'optimized for DJs,' but in reality, they are perfect for mixes in general.
The build of the K 701 is stable, so it becomes a smart investment, super clear sound, a three-dimensional earmould (suitable for a custom fit so that you can adjust it accordingly), and well-balanced frequency response. We are still in high-value models when it comes to price, so grab this pair if you can not afford the DT-990, but still want something prestige in the best open-back headphones in the world.
Last update was on: October 17, 2021 10:49 am
Sennheiser HD 600
We would be disappointed in ourselves if we did not have a pair of Sennheiser headphones in the top 3 of our best open-back headphones guide, especially an HD model. The Sennheiser HD 600 is a bit higher in price, but we guarantee that more than half of the audiophiles you ask about open-back headphones will tell you to grab a few Senny HDs, probably this pair in particular. They are one of the most popular open-minded couples in the audiophile community.
What drives some away, however, is the higher price, so keep in mind that before you check the prices, they are worth every penny if you have them. Aluminum voice coils, comfortable fit, clear and bright frequencies of every level, detachable cable, and a metal grille combination make the HD 600 an all-around beast with headphones. If you are intrigued by the Senny HD series, browse through the other models, because you can go lower or higher when it comes to price, quality, and type of headphones.
Last update was on: October 17, 2021 10:49 am
Audio-Technica ATH-AD700
We hope you heard about Audio-Technica, and if you do not have one yet, let's say we are slightly obsessed with their equipment. This specific Audio-Technica ATH-AD700 has been on the road for several years, so we have some time to back up when it comes to a long life and a model that is the best open-back headphone. It has housing in honeycomb aluminum housing with that self-adjusting wing system that they also have on some of their gaming headsets.
The ATH-AD700 has an excellent frequency distribution, and many would be crazy, but the driver is big (we know that bigger is not necessarily better), but it does not hurt 53 mm. The earpads are velvety, so this thing will be comfortable on your head (especially if you will continue for hours and hours like us). Overall, this is one of the best open-back headphones right now.
Last update was on: October 17, 2021 10:49 am
Shure SRH1840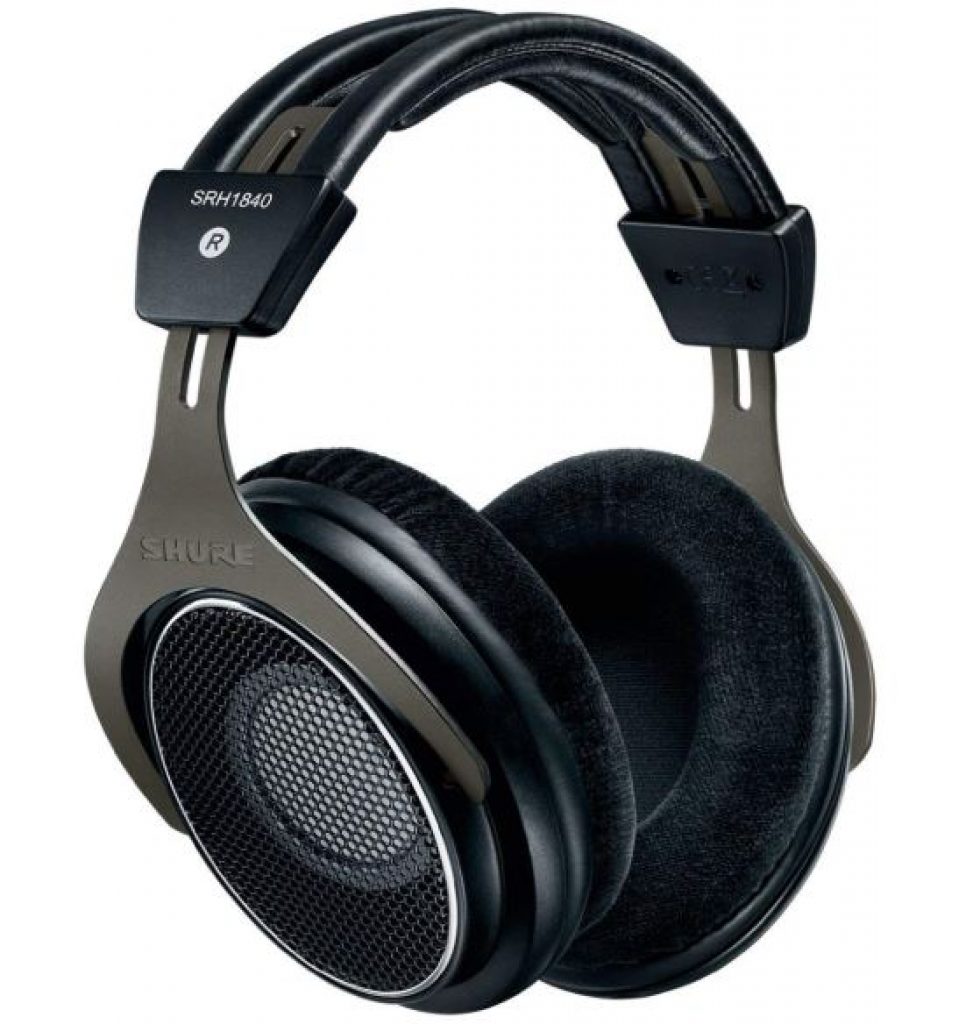 If you have read one of our microphone reviews, you would have noticed that there is a Shure gear model at least once. Their headphones are also pretty solid. The Shure SRH1840 is a monster of an entirely different level. Before you let the price get in the way of your decision, we advise you to at least see if this is a possibility. Dual-exit cables on each side of the pair, replaceable pads with custom-forming foam, and especially super clear audio quality with high-quality acoustic drivers.
Everything about this pair of open-back headphones is of high quality, directly to the connectors that are attached to the end of the cables. It also comes with a cover, replaceable pads, replacement cable, and an adapter with a screw thread in the box. It is not for the average. If you have the money, you get today a top-of-the-pair of one of the best open-back headphones that focus on the sum of the parts.
Last update was on: October 17, 2021 10:49 am
Audio-Technica ATH-R70x
Here is another A-T pair of open-back cans, and this has recently been announced, so it's fresh in the market. We carry a few M50x while writing this, and the Audio-Technica ATH-R70x is their first reference pair as part of their monitor line of headphones (very famous now under the headphones world). You have the advanced 3D wing support system for exceptional comfort, double-sided detachable cable, honeycomb nets, and an overall natural-sounding sound. We would grab this if you were an A-T-nerd like us, want a decent build, and prefer the fresh and new headphones. Overall, this is one of the best open-back headphones on the market.
Last update was on: October 17, 2021 10:49 am
HiFiMan HE-400
We were a little less familiar with HiFiMan equipment, to be honest, but because their reputation grew higher when it came to quality, we had to see what they were about. The HiFiMan HE-400I is excellent to use in the wide frequency range it offers, and gives you a pretty loud sound, well-built drivers and a comfortable fit your ears and completely overwhelmed with the sound – the cups are a lot bigger than most).
A very detailed sound here, and although they are great for most applications, we would not recommend traveling with them because of how big they are. It is like a gigantic metal cushion that will rest on your head and ears, really around you with the sound you have before you. Such specs make it one of the best open-back headphones right now.
Last update was on: October 17, 2021 10:49 am
Philips Fidelio X1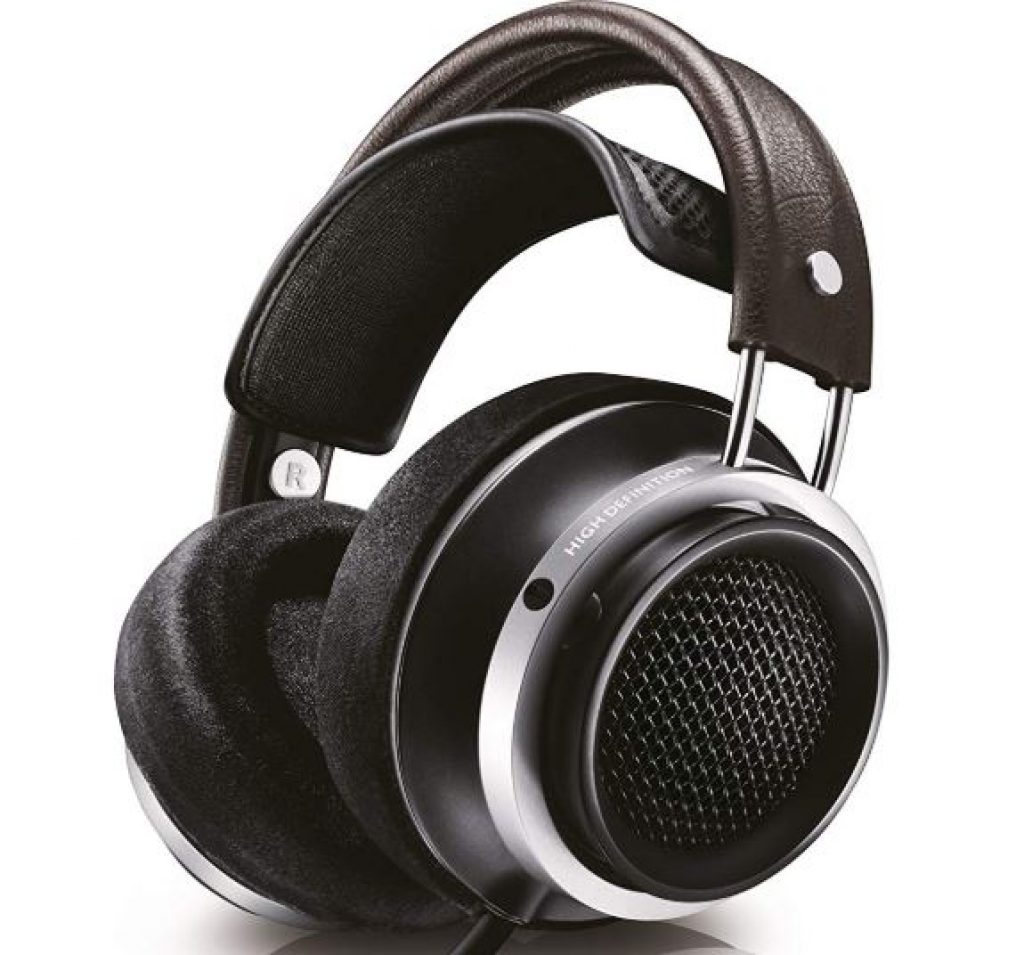 Just another option as the best open-back headphones to take this into account. The Philips Fidelio X1 has about the same price as the other in the middle range. It has an excellent metal construction that will last a long time if you pay attention to the pair and 50 mm neodymium drivers. The drivers are "pre-tilted" at 15 degrees, which is said to help with "precision" when reaching your ears, and the 3D mesh fit is excellent for a tailored feeling when it is on your head.
The Fidelio X1 headband is leather that is never a bad thing (especially if you plan to wear it for a long time, comfort will always be outstanding, especially to avoid the annoying pain that occurs after a while). Check the price, and if you can find it under two accounts in one way or another, we would take it as that would be a bargain.
Last update was on: October 17, 2021 10:49 am
Astro A40 TR Headset +
The best open-back headphones for gaming that we tested is the Astro A40 TR + MixAmp Pro 2019. Thanks to their relatively open soundstage and great stereo imaging performance, they should provide a very immersive gaming experience. They are very well built and quite comfortable, with generously padded ear cups and a headband that effectively distributes their weight.
These over-ears are available in PC/PS4 and Xbox One compatible variants, so you can find a model that suits your needs. Their MixAmp controller is a hugely useful addition for gamers, as it allows you to adjust the volume and chat mix, go through EQ presets, and turn on Dolby Surround Sound while gaming. Thanks to the boom mic, your voice sounds clear, full and largely free of background noise, even in loud environments.
Last update was on: October 17, 2021 10:49 am
AKG K 240 MKII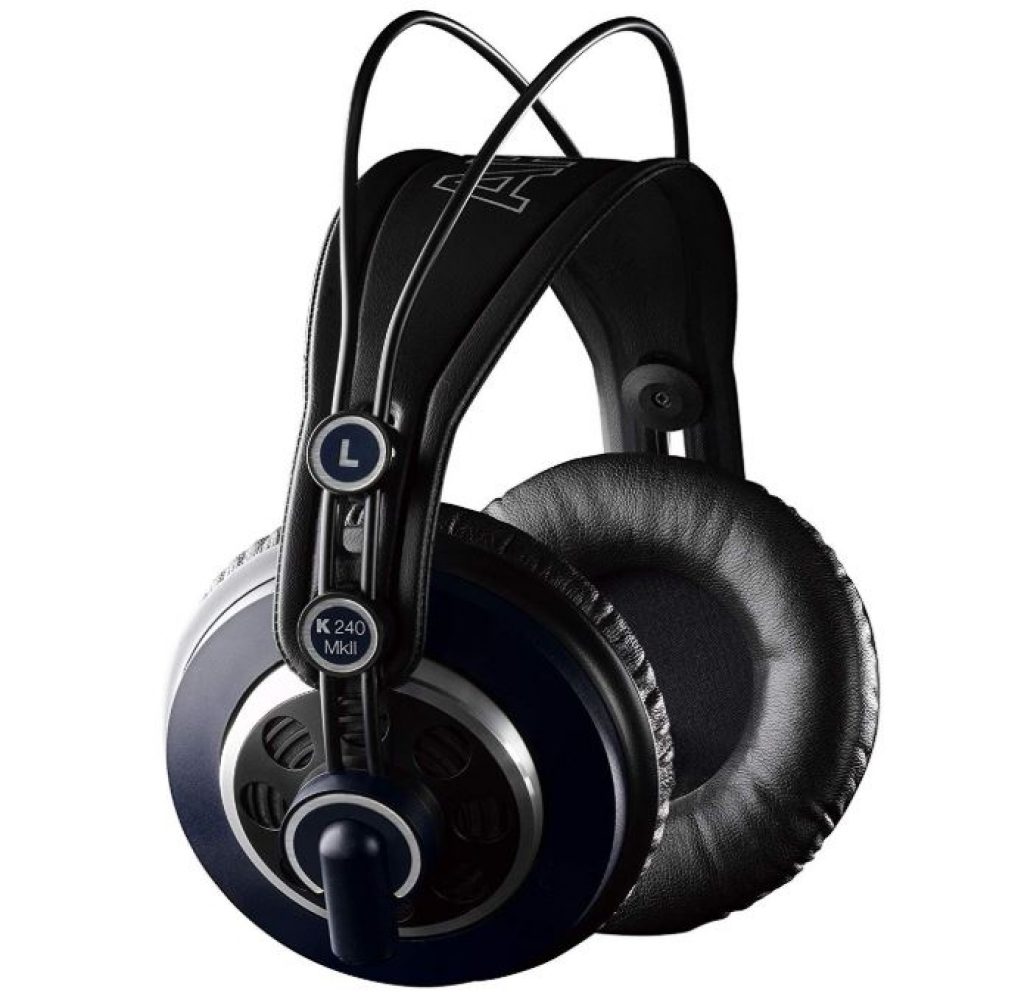 Last but not least, we have an AKG model, and it is one of the more popular pairs of reference headphones in the audiophile world. The only thing we can choose is the "semi-open" design, so technically they should not be here, but at number 10, we thought why not for another option? Some standard functions here with the AKG K 240 MKII, but still a stunning quality: self-adjusting headband, 3D-fit system, solid bass and precise high frequency, as well as our favorite: a detachable cable.
It is a bit cheaper than many of the headphones in this article, so if you go as low as you can in terms of price and still find a reliable model, this could be for you. They are very affordable, offer excellent quality, and are one of the best open-back headphones right now.
Last update was on: October 17, 2021 10:49 am
Philips SHP9500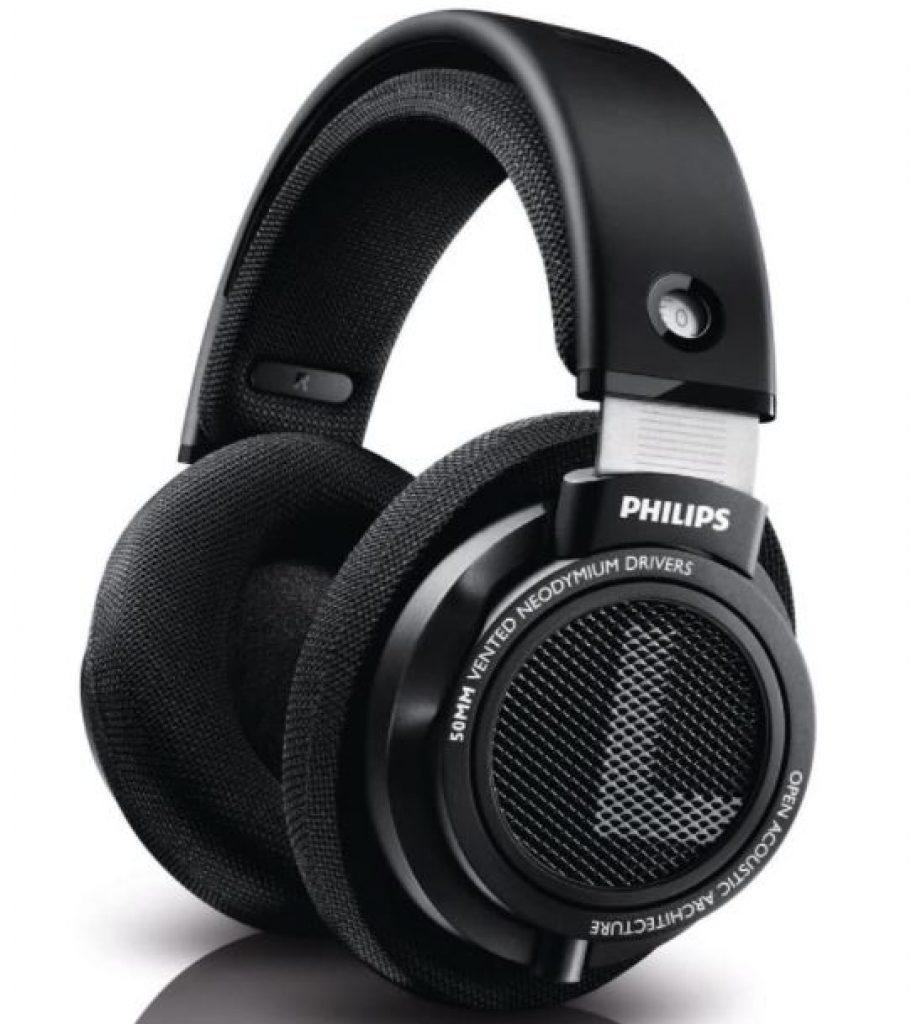 The Philips SHP9500 is the best budget open-back headphones we've tested. These affordable over-ears are very comfortable, thanks to their spacious, well-padded ear cups and lightweight construction. Although they are simple and uncomplicated, they offer great value for their neutral sound performance.
They have an impressively well-balanced sound profile, and although they struggle to produce low bass like many open-back headphones, they are suitable for a variety of audio content. Their midrange is neutral, so vocals and lead instruments sound present and accurate. It has a spacious and open soundstage, so it seems like the audio is coming from in front of you rather than in your head, resulting in an immersive experience.
Unfortunately, their low price is reflected in their build quality. They feel very tacky to the touch and the fabric covering could become more worn and cracked over time. They are also bulky and lack a carrying case or pouch to protect them when not in use.
Last update was on: October 17, 2021 10:49 am